Breaking News
The latest buzz for readers, authors and the curious...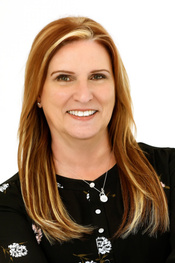 Have you seen what our reviewers think about THE FINAL SCORE by Jaci Burton? If you're a sports fan, check it out! Read More...
Fresh Fiction has 10 reserved seats at an early screening of THE BEGUILED at the Angelika Film Centre / Mockingbird Station, Dallas on June 27th at 7:00 pm Read More...
Boas & Tiaras has come a long way since its humble (yet fabulous) beginning. What began in 2002 as a group of 6 readers enjoying tea in Duncanville has evolved into an annual event that draws readers and authors from all over the country. On June 10, more than 50 Read More...
Believe it or not summer is upon us and that means VACATIONS! Okay, maybe just a mini vacation or even a short weekend away from work but it's the state of mind that's important here, so let Fresh Fiction authors and friends help you! We've got the best contests with all kinds of goodies to enable even the worst procrastinators to get ready to hit the beach or run off to a Read More...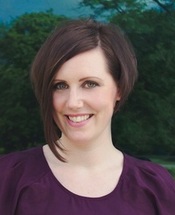 Stephanie Scott (@StephScottYA) joined us for lunch today, her release day for ALTERATIONS for our TweetChat hosted by Tammie Barker! If you missesd the fun -- we talked about books, role models, Miami, Portland, computers and UnREAL! Check it all out! [ Read More...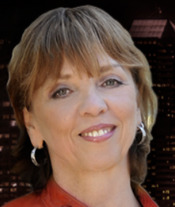 Lieutenant Eve Dallas returns in a fast-paced new novel from #1 New York Times bestselling author J. D. Robb. Nature versus nurture... The shots came quickly, silently, and with deadly accuracy. Within seconds, three people were dead at Central Park's ice skating rink. The victims: a talented young skater, a doctor, and a teacher. As random as random can be. Eve Dallas Read More...
Fresh Fiction is moderating a tweet chat with Susan Wiggs on Thursday, August 25th from 2pm to 3pm ET (11am to noon PT) and we'd love you to join us! Tomorrow! Be there or be square. #twittertakeover pic.twitter.com/li7bupvknj — Susan Wiggs (@susanwiggs Read More...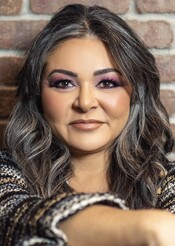 On Friday, August 19th, Sylvia Day's #1 international bestselling novel, ONE WITH YOU, is available for one day only at the special price of $2.99 from all online ebook retailers. Do you love Gideon Cross and Eva's story? Experience the thrill of following the story of Gideon Cross and his wife Eva, and spend the weekend immersed in their emotional and romantic journey. Read More...
There are so many fun summer reads in the July Fresh Fiction Box Not to Miss, check them out! Read More...
Best First Book Forget Tomorrow by Pintip Dunn | Entangled | Science Fiction | Young Adult Contemporary Romance: Long Read More...
Congratulations to the 2016 Christy Award Winners! Book of Read More...
Can you believe it's already spring? Our Fresh Fiction Box subscribers are enjoying the great weather with these latest releases. April's Read More...
This just in: We're going live with Mari Madison! On St. Patrick's Day Eve our Plano book club hosted author Mari Madison, who many readers Read More...
Monthly teas are always a welcome event on Saturday to look forward to. Book chatter and meeting with friends can become the best day of the week. And enjoying a Chocolate Angel tea is the icing on the cake -- no pun intended although the cake balls are delicious! Read More...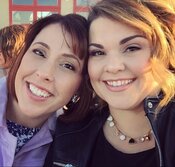 Christina Lauren announced today the name of the final chapter in their international bestselling Beautiful series and it pulls all the heart strings. This hugely popular series, and Fresh Fiction favorite, has delighted fans for more than three years, but all good things must come to an end. Christina and Lauren are both ready to say goodbye to our favorite characters, many who Read More...
Did your favorite movie of 2015 make the Academy's list for best picture? Are you still trying to figure out if THE REVENANT is relevant? Want to win some cool prizes and talk about your favorite Oscar Awards picks? Join Gwen Read More...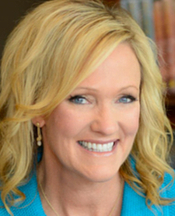 Christian romance writer Karen Kingsbury signed the deal of a lifetime with THE BIBLE star and producer Roma Downey. Kingsbury's popular 'The Baxters' series makes a perfect addition to the growing faith and family-based market hungry for stories that are both Read More...
If you said yes to both questions, please consider signing up to judge The Carolyn Readers Choice Award contest. The North Texas chapter of Romance Writers of America is looking for approximately 250-300 romance readers to help choose winners in five romance sub-categories. To be eligible, you must be 18 years of age or older and Read More...
I'm sure many of you cannot turn a corner without someone you know referencing the musical sensation "Hamilton" based on the book HAMILTON. Read More...
A leading voice in romance, Avon, announced this week a blow out celebration for their 75th anniversary. The Read More...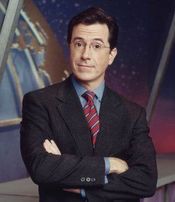 --Gwen Reyes During the Television Critics Association summer press tour new LATE SHOW host Stephen Colbert announced his plans for the rebooted talk show (premiering Monday, September 8th on CBS). Although he is dropping the popular character that made him famous for a more real version of himself, he still plans to bring some aspects of the Comedy Central show Read More...
It's the end of the month and you still have a chance to enter to win! So check out these great contests and enter a few! Or All! Read More...