Colleen S. Myers | Author Reader Match

November 15, 2018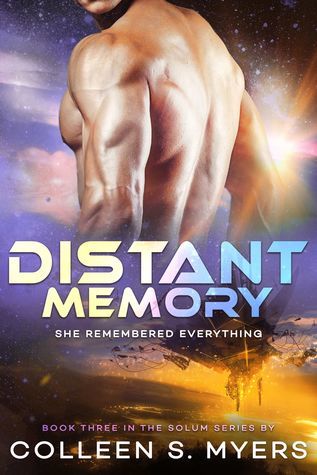 Distant Memory
Colleen S. Myers
AVAILABLE
Solum Series Book 3

November 2018
On Sale: November 13, 2018
ISBN: 1720122083
EAN: 978172012208
Kindle: B07H4R7RDD
e-Book
Add to Wish List

Also by Colleen S. Myers:
Distant Memory, November 2018
Blood Will Tell, April 2018

Instead of trying to find your perfect match in a dating app, we bring you the "Reader Match" where we introduce you to authors as a reader you may fall in love with. It's our great pleasure to present Colleen S. Myers
Writes:
Romance (Sci-Fi, Fantasy, Paranormal and Contemporary Military Romance) Her most recent release is Distant Memory out 11/13/2018!
About:
Forty-something romance author seeks readers for thoughtful, sexy and fun Sci Fi Romance, with an outspoken heroine and the alien with whom she falls in love.
What Iím looking for in my ideal reader match:
Their idea of the perfect date includes a Saturday night watching Firefly
Dreams about suns, stars and hot aliens
Falls easily in love with sexy leader types
Likes Roswell meets Lost in Space
Thinks dry sarcastic humor is an artform.
Want to see a Kraken.
Just kidding, there are no krakens, or are thereÖ
What to expect if we're compatible:
Frequent books and novellas
Frequent giveaways via my newsletter and Facebook
GIVEAWAY!
Tell us if you think she's a match for you or not (sad face) but either way you'll be entered to win a hard back copy of all THREE books in the series along with a surprise gift!
Solum Series Book 3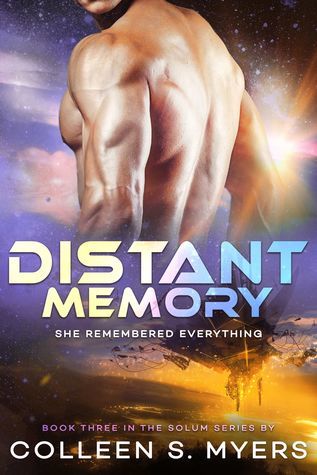 The E'mani kidnapped her friend, her former lover, and Elizabeth Camden vowed to get him back. In the process, she learns the truth about herself, the full truth, and finally has her revenge.

Elizabeth "Beta" Camden is a survivor and she remembers everything.

Paranormal Romance | Science Fiction Romance [Amazon Digital Text Platform, On Sale: November 13, 2018, e-Book, ISBN: 978172012208 / ]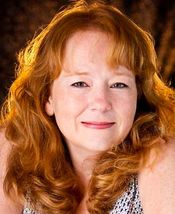 Colleen S. Myers plays many roles. Not only is she a veteran, a mother, and a practicing physician, but she is a writer of science fiction and contemporary romances. Colleenís dreams include surviving her sonís teenage years, exploring every continent on this planet, except Antartica, cause thatís way too cold, and winning the Nobel peace prize. Dream BIG! Currently she is working on Whole Again, a contemporary romance that she hopes to see published in the future. In the meantime, look for her at Three Rivers Romance Writers, at www.csmyersmusings.com, Colleen Myers, and at @ColleenSMyers.
Comments
9 comments posted.
Re: Colleen S. Myers | Author Reader Match

sounds like my kind of book,i love reading
(Vickie Couturier 6:24am November 15)
I think this could be a match for me. Thanks
(Debra Guyette 8:20pm November 15)
Love science fiction so this sounds like a good series to me.
(Jason Lawless 7:20am November 16)
This book seems to have an interesting premise. It starts
off with drama and keeps the action high.
(Alyson Widen 9:13am November 16)
Sounds like a series I would enjoy!
(Colleen Conklin 12:29pm November 16)
I'm interested. It sounds like there is a lot of excitement taking place. Thank you for the sweep.
(Anna Speed 1:20pm November 17)
Definitely a match for me! This sounds like a great book! I know after
reading the first book Iím going to love it and end up getting the last two. I
canít wait to read the first one! Thank you for the opportunity!
(Shakeia Rieux 1:04am November 18)
Sounds like a good book.
(Margaret Yelton 7:30pm November 18)
Am particularly fond of a good sci fi romance. Sounds like
a match to me.
(G. Bisbjerg 8:22pm November 19)
Registered users may leave comments.
Log in or register now!