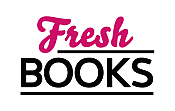 Fall in love with June books!
First Time Meeting!
GIVEAWAY: a print copy of AVALANCHE

March 17, 2017
Enjoy an excerpt from AVALANCHE where the hero and heroine meet! First meetings are the best!
Excerpt
Fireworks exploded across the dark sky, but Jenny Snowfeather hardly noticed. The news about the cabin break-in had cast a shadow over her brother's Fourth of July barbecue. She'd suspected a bear at first, until she learned two hunting rifles and ammo had been stolen, along with food and blankets.

A bright flash startled her.

"Watch out!" a man cried as the stray spark zoomed toward her like a small meteor.

She spun around to escape, slamming right into the man and his plate of barbecued chicken.

He grabbed her, stumbled, and pulled her with him to the ground.

A second later, the blazing miniature rocket whizzed over their heads and crashed into the lawn only a few feet away.

She squeezed her eyes shut at the near miss. When she opened them, Jenny found herself face-to-face with the handsome stranger.

His large, brown eyes stared back in surprise.

Her gaze traveled to his arm, sheltering her body.

Quickly, he withdrew it and rolled over, raising himself to his elbows. "That was a close one. Are you okay?"

She sat up and lightly brushed the grass from her blue sweater and faded jeans. "Other than a few grass stains, I'm fine." Glancing back at him, she noticed the food plastered to his chest and smiled. "But you're not."

When she leaned over to flick the remnant of baked beans from his white cotton shirt, her eyes zeroed in on the holstered Glock beneath his jacket.

She drew back. "Look, I don't know who you are or why you're here, but nobody comes to my brother's Fourth of July party packing a gun."

He glanced at the exposed weapon on his belt and pulled his jacket over it. "I can explain."

She scrambled to her feet. "Save it for Deputy Patterson. I'll go get him."

As she turned away, he jumped up. "Wait, Jenny, let me explain." His voice was low and insistent.

How does he know my name?

"Are you okay, Jenny?" Billy Norton stood nearby with his grunge-style stringy hair, Nirvana T-Shirt and baggy jeans. Concern shrouded his freckled face.

The tall stranger wrapped his arm around her before she could respond. "She's fine. Aren't you, Jen?" He smiled at her as if they were sharing a private joke.

His bold move stunned her. And what was up with the familiar way he addressed her? No one called her Jen except her father and brother.

His disarming smile diffused her temper long enough to notice he was not much older than she, probably in his late twenties. Black, wavy hair framed his tanned, chiseled face. Like dark mirrors, his eyes flashed, pleading for her not to give him away.

She paused, then shifted her gaze to her old friend. "It's okay, Billy."

The crimson stain on the man's shirt captured Billy's attention. "What happened to you?"

The stranger glanced at his chest and returned a wry grin. "A head-on collision with a plate of barbecued chicken."

Billy looked at Jenny. "Are you sure you're okay with this guy?"

The man met her scrutinizing stare with an affectionate squeeze and a wink. She flinched, but the boyish gleam in his eye and his playful smile sparked her curiosity and overruled her better judgment. "Yes, I'm fine, Billy. Go on back to the party now. Don't worry about me."

As soon as Billy left, she turned and confronted the mystery man. "Okay. The show's over. Now get your hands off me or you'll wish you were packing more than that Glock."


Like that? Then tell us your favorite first meeting in a novel and one reader will win a copy of AVALANCHE
Peril in the Park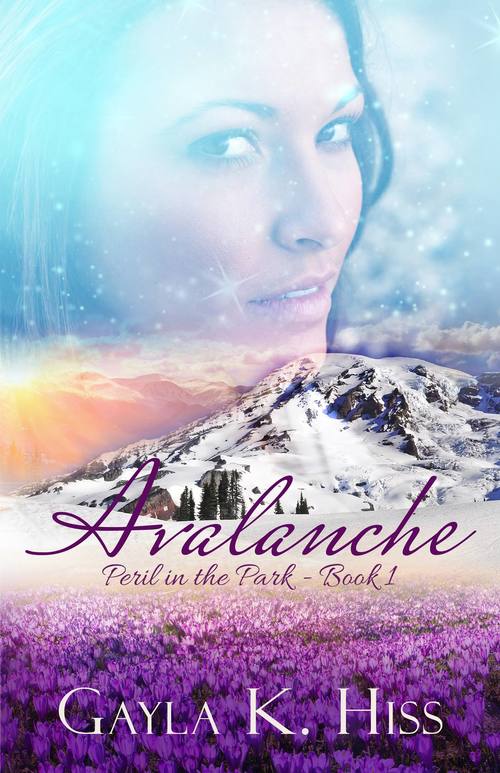 When Park Ranger Jenny Snowfeather runs into Deputy Marshal Chase Matthews at her brother's Fourth of July barbecue, she suspects there is more going on in Eagle Valley, WA than fireworks. After Chase confides that he believes the fugitive who killed his partner may be hiding out in the area, Jenny is skeptical at first. But when her peaceful town is besieged with a sudden crime spree, she realizes Chase's theory may be true.
As the manhunt advances to the rugged backcountry of North Cascades National Park, Jenny is confronted with her past mistakes. But she soon discovers the greatest threat of all is losing her heart to Chase, who is obsessed with capturing the fugitive at all costs.
Risking everything to help Chase find the man who could kill them both, Jenny's faith is put to the test. Like an avalanche waiting to happen, their path is fraught with danger. Will the enemy get away with murder? Will Jenny and Chase reach freedom and safety, or be buried alive? They must tread carefully. One step in the wrong direction could mean the difference between life and death.
Inspirational Mystery | Romance Suspense [Mountain Brook Ink, On Sale: February 1, 2017, e-Book, / ]
Gayla's writing journey began with her hobby painting landscapes. In her imagination, characters and scenes came to life as she painted beautiful natural settings. Her inspiring novels combine her love for the great outdoors with romance, suspense and mystery. Gayla and her husband often tour the country in their RV, visiting many state and national parks. She enjoys hiking, camping, and traveling, and lives in the Pacific Northwest. She's excited to announce the recent release of her debut novel, Avalanche, book 1 of her Peril in the Park series. Visit www.gaylakhiss.com to learn more, and connect with her on Facebook, Amazon and Goodreads.
Comments
19 comments posted.
I have to say the book I'm reading now: Brio-Marie Was Here.
Such an interesting read.
(Kathleen Bylsma 10:02pm March 17, 2017)
Hmmm, my fav first meeting is in JD Robb's In Death series of when Eve and Roarke meet!
(Colleen Conklin 12:57pm March 18, 2017)
Thanks, Kathleen and Colleen! Now I'm intrigued.
(Gayla K. Hiss 1:39am March 18, 2017)
Probably Wrath in JR Ward's Black Dagger Brotherhood
series because it immediately hooked me into reading!
(Maria Smith 6:03pm March 18, 2017)
Sounds like an interesting read, Maria. Thanks for responding!
(Gayla K. Hiss 8:02pm March 18, 2017)
The Biscuit Witch by Deborah Smith.
(Sharon Berger 9:08pm March 18, 2017)
Correction! Darn Kindle auto correct misspelled "Britt". Do
check the book out. It's enthralling.
(Kathleen Bylsma 3:44pm March 19, 2017)
Thanks, Kathleen! I have the same problems with my auto
correct. It comes up with some strange guesses.:-)
(Gayla K. Hiss 10:39pm March 19, 2017)
Sharon, good to hear from you! The book title is making me
hungry. Is food part of the plot?
(Gayla K. Hiss 10:45pm March 19, 2017)
My favorite meeting is that of Romeo and Franki from ROUGH
RIDE ROMEO by Lori King.
(Tanja Dancy 4:41am March 20, 2017)
With the name Romeo, the hero must be a real heartthrob!
Thanks, Tanja!
(Gayla K. Hiss 1:01pm March 20, 2017)
I don't read books looking for favorite people so I cannot think of anyone.
Maybe I should start doing that.
(Jackie Wisherd 1:29pm March 20, 2017)
That's ok, Jackie. It's good to hear from you anyway. Here's
a classic that goes way back: Scarlett O'Hara meets Rhett
Butler. That one is hard to forget. :-)
(Gayla K. Hiss 9:17pm March 20, 2017)
Nuts! I thought of another boosting a similarly clumsy meeting
as above but CANNOT think of it. So annoying! :(
Yours sounds SO good!
(Kathleen Bylsma 6:02pm March 21, 2017)
Gone with the Wind is a good one, I know I read it before the
movie came out.Wonder if Scarlett O'Hara ever gets her
forever love.There are a lot of good ones out there, just
can't think of them when I want to.
(Nancy Luebke 10:10pm March 21, 2017)
Thanks, Kathleen! It is hard to remember the scenes unless
we're currently reading the book, isn't it? I'm happy that you
like the opening in Avalanche!

Hi, Nancy, Good to hear from you! GWTW was one of the first
romantic novels I ever read. Someone wrote a sequel some years
back to answer your question about Scarlett and Rhett, but I
couldn't get into it. I've always assumed she figured out a
way to win him back. :-)
(Gayla K. Hiss 10:55pm March 21, 2017)
I guess I would also have to also say Rhett Butler and Scarlett
O'Hare. I will add Jamie and Claire in Outlander which I am re-
watching now.
(Leona Olson 11:21am March 22, 2017)
I'm sorry, but at this moment I can't think of any particular one, but I do like for the first meeting to be something unexpected or perhaps humorous.
(Anna Speed 12:13pm March 22, 2017)
I remember when Outlander first came out. It was quite a
sensation. Thanks, Leona!

Anna, I'm with you. I like sparks from the beginning, maybe
that's why Avalanche begins with July 4th fireworks:-)
(Gayla K. Hiss 5:54pm March 22, 2017)
Registered users may leave comments.
Log in or register now!