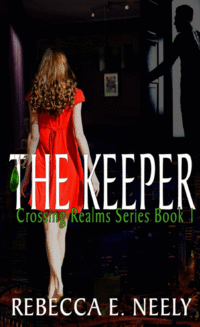 Enter to win a Kindle Fire and get set for the release of THE WATCHER by Rebecca E. Neely, Book 2 in the Crossing Realms paranormal romance series! She is also giving away five copies of THE KEEPER, the first book in Crossing Realms. The battle in the Steel City continues...
About THE WATCHER
Hell bent on avenging his own death, former Keeper Dev Geary eagerly accepts when the Watchers task him with returning to the human realm to discover the secret for rendering Similitudeóthe very thing that killed him.


But to succeed in the seven days heís been granted, heíll need to work with the one human who wants nothing to do with him, and who he canít help falling foróMeda Gabriel, a cagey, street smart bar owner with a unique skill set, and maybe, the key to his mission.


With the clock ticking and the Betrayers barely a step behind, can Dev conquer his demons and find the answers the clan so desperately needs, with Meda at his side? Can love find a way, or will he be forced to abandon her and the clan, leaving them all to face imminent destruction?
Contest ends: November 30, 2016