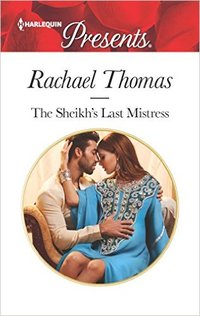 Author Rachael Thomas is pleased to announce the May 1st launch of THE SHEIKH'S MISTRESS, her latest amazing novel. One lucky US reader can win a signed copy by answering her question below and entering now. The story will take you away from your everyday blahs!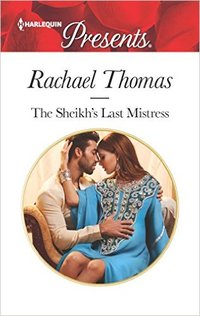 Promoted to Princess!
Destiny Richards knows she is playing with fire when she accepts charismatic Sheikh Zafir Al Asmari's job offer, but it seems like a fair price to pay to start her life over again. Until the temperature reaches the boiling point and Destiny finds herself spending one out-of-this-world night with the sheikh!
When powerful Zafir seduces English rose Destiny, he never anticipates she'll hold the title of his Last Mistress. But their scorching affair has shocking repercussions. Now, before their nine months are up, Zafir must convince Destiny to make their arrangement more permanent!
A Few Personal Thoughts from Rachael


Taking time out to enjoy yourself is essential and itís something I look forward to. I spend part of my day working on the farm and part of it writing, but I enjoy nothing better than to do something completely different. I have always had an interest in history and love visiting castles or grand old houses. I usually take my camera with me as it gives me a chance to indulge in that little passion too. Whilst the splendour of large stately homes is fun to see, itís the castles I like best. Usually they are ruins, but I love to use my imagination and build up a picture of what life must have been like all those hundreds of years ago.
Of course it doesnít have to be time away or a day out. Just an hour or so to myself to relax and do something I want to do, which for me would be losing myself in a good book. Again, itís history which draws me and this or romance is my chosen genre. At this time of the year, as summer is arriving and the days are becoming warmer and longer, I enjoy spending time in the garden. Whether I am a successful gardener is another matter, but I usually manage to produce a decent crop of tomatoes and strawberries Ė although not very many strawberries make it to the table!
One of the best things I do each day to give myself just a little bit of time out is walking the dog. Poppy is a Golden Retriever and at six months old is full of energy and mischief, but seeing her explore the world always brings a smile to my face, even on the dreariest of mornings.
Contest ends: May 31, 2016