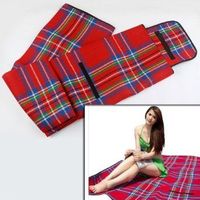 Anticipate the release of the first Highland Games contemporary romance, LONG SHOT, and get ready for the summer Highland Games season by entering to win a picnic blanket from Hanna Martine!
This picnic blanket is red plaid––similar to the tartan of Leith MacDougall's family in LONG SHOT––and is moisture proof on one side.
Now go find your local Highland Games, spread out your blanket and enjoy some men throwing around heavy objects for sport!
Three chances to win! I will be giving away one blanket for each month: June, July and August 2013.

Long Shot
Order Today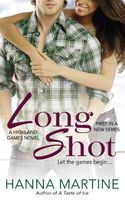 Jen Haverhurst is on the verge of becoming a partner in New York City's top event–planning company when her sister calls begging for help. The New Hampshire town of Gleann—where they spent many happy childhood summers—is in danger of losing its main attraction, the Highland Games. Jen reluctantly agrees to take over running the Games, as well as helping with their aunt's failing B&B. But she didn't count on Leith MacDougall.
Before Jen left town ten years ago, Leith was a summer friend who grew into something much more. Since then, he's become a legend of the Highland Games, winning three years in a row. Now retired, he's just about ready to skip town to chase his own dreams of success.
But when Jen tries to convince Leith to stick around and help revive the Games, their youthful romance is revived into a very grown–up Highland affair...
US / Canada Addresses only
Contest ends: June 30, 2013