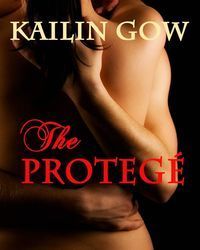 To celebrate the release of Devour Me (June 1, 2013), the first book in Kailin Gow's new MasterChefs series, she is giving away a copy of The Protege.

Devour Me
Order Today
The Master Chefs dominated in the kitchen as well as the bedroom...
Devour Me contains mature subject matters and sexuality. For adults age 18 and up.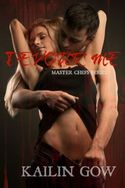 Taryn Cummings could not believe she was accepted into the prestigious International Institute of Culinary Arts culinary institute she dreamed of studying at in beautiful Paris, France. It was a far cry from her unglamorous life back home in New York where she helped her mother run their small family–owned restaurant called Sam's. The International Institute of Culinary Arts churned out the top chefs in the world, including the wildly sexy and eccentric Master Chef Errol King, whose celebrity personality was larger than life.
She wanted excitement in a city of romance and thrills, but arrived to find her apartment barely livable and herself in need of a suitable place to stay. A chance meeting at the Institute brings her face–to–face with her new roommate...the devilishly charming Errol King, who would be guest teaching her class this term.
The attraction is as hot as the fire they cook with, and while Errol King, the notorious bad boy chef with an attitude, can get anyone he wanted into his bed, he wanted this woman more than anything. Something about her sweet innocence and sad eyes reach into his harden heart, but is it enough for him to forget his past?
US / Canada Addresses only
Contest ends: June 30, 2013