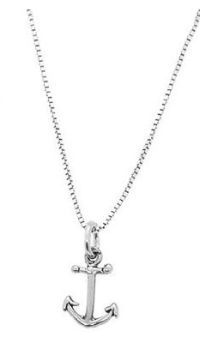 Here's your chance to win (and wear!) an Anchor of Hope necklace as worn by Dani Sullivan in Just for the Summer, a Bliss imprint of Entangled Publishing.
The necklace is sterling silver with an 18 inch chain.

Just for the Summer
Order Today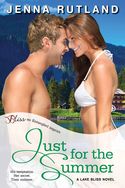 Dani Sullivan has come to Lake Bliss to write her latest cookbook and take a breather. After the year she's had, she deserves a summer retreat to reevaluate priorities and make peace with past decisions. But from the moment single dad and sheriff Matt Reagan shows up, she has a hard time convincing herself that a life away from Lake Bliss could beat the life she might have here.
Recently divorced Matt is ready for a new relationship, but he doesn't want short–term—his son needs permanence, and so does Matt's heart. Unfortunately, it's the smart– mouthed and sinfully sexy Ms. Sullivan who catches his eye. But when Matt learns Dani's secrets, will he still want her to stay? Or will her chance for love last just for the summer?
US / Canada Addresses only
Contest ends: June 30, 2013