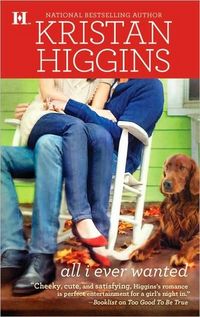 In anticipation of the April 24th release of SOMEBODY TO LOVE, Kristan is givng FIVE winners each a signed copy of ALL I EVER WANTED!
SOMEBODY TO LOVE
Order Today
After her father loses the family fortune in an insider-trading scheme, single mom Parker Welles is faced with some hard decisions. First order of business: go to Gideon's Cove, Maine, to sell the only thing she now owns—a decrepit house in need of some serious flipping. When her father's wing man, James Cahill, asks to go with her, she's not thrilled...even if he is fairly gorgeous and knows his way around a toolbox.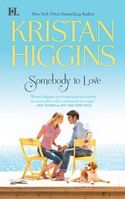 Having to fend for herself for the first time in her life, Parker signs on as a florist's assistant and starts to find out who she really is. Maybe James isn't the glib lawyer she always thought he was. And maybe the house isn't the only thing that needs a little TLC...
Contest ends: April 30, 2012