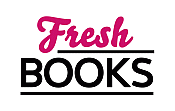 Hot Hot reads in August
Reviews
1 - 20 of 61 ( prev | next )
Eternal Sin
by Laura Wright
"Steamy, Exciting and a tear jerker."
Posted December 8, 2013

ETERNAL SIN is steamy, exciting and a tear jerker. Synjon Wise has had all of his emotions drained from him and transferred to Cruen, as punishment for Cruen's crimes. Synjon is having himself a grand ole time in his new penthouse in New York. While Petra is 7 months Read more...



Risky
by Jo Davis
"One woman torn between two gorgeous men."
Posted December 5, 2013

RISKY by Jo Davis is the second installment in Ms. Davis' Torn Between Two Lovers series and a wonderful follow up story to Raw. Anne Claire is enjoying her time alone on the beach in Aruba when her piece and quiet is interrupted by a tall, dark, and Read more...



Mine To Keep
by Cynthia Eden
"Suspensful, Exciting and Romantic"
Posted December 1, 2013

MINE TO KEEP By Cynthia Eden is exciting and suspenseful. MINE TO KEEP is the perfect follow up story to Mine to Take. A person's past has a way of coming back to haunt them. The only problem with that is it might cost Trace the life of the Read more...



A Vampire's Christmas Carol
by Cynthia Eden
"A modern twist on a classic favorite."
Posted December 1, 2013

A VAMPIRE'S CHRISTMAS CAROL by Cynthia Eden is the Dickens classic with an updated twist. Ben Prescott has been a vampire for 10 yrs. He never wanted to be a vampire, nor was he asked if he wanted to be one. He had a great life, career and a Read more...



Foreplay
by Sophie Jordan
"Hot, Erotic and Sexy"
Posted November 27, 2013

WOW, when MS. Jordan decides to jump into a new genre she does it in a big way with an erotic, sexually charged, can't put down story. I have not been a big fan of the new adult genre, what I have read up till this point has not Read more...



The Christmas He Loved Her
by Juliana Stone
"A love story of second chances."
Posted November 25, 2013

THE CHRISTMAS HE LOVED HER By Juliana Stone is a sad tale of love lost and love found. Raine Edwards not only lost a husband but one of her best friends a year and a half ago. Jesse Edwards was killed in the war in Afghanistan. Seriously injured in the Read more...



Raw
by Jo Davis
"Intriguing, suspensful and Hot"
Posted November 24, 2013

RAW by Jo Davis is one hot read. As Anna Claire opens her latest and hopefully her most successful restaurant, Floor Fifty-Five in a high profile location in New York City. She has taken a few minutes to herself at a secluded table, and is watching her patrons enjoy Read more...



Unbreakable
by Stephanie Tyler
"A page turner full of action and secrets."
Posted November 24, 2013

UNBREAKABLE by Stephanie Tyler is a suspenseful, wild ride and a perfect next instalment of Ms. Tyler's S8 series. The story between Avery and Gunner is one of blazing chemistry, secrets and misplaced protection. Gunner gets the phone call he has been expecting and dreading. To protect Read more...



Mine To Hold
by Cynthia Eden
"Fast Paced, Exciting and Romantic"
Posted November 24, 2013

MINE TO HOLD by Cynthia Eden is a rollercoaster ride from start to finish. Claire went into hiding after her sister Sara's funeral. She was good at disappearing and running, it is what she did best. Now knowing that she needs help she turns to the one person she Read more...



Archangel's Legion
by Nalini Singh
"Amazing and a series series changer for the Archangels."
Posted November 7, 2013

In ARCHANGELS LEGION By Nalini Singh, there is something new and different on the horizon for the immortals and mortals of the world, and no one is sure if it will be a good thing or not. A Cascade and a war is coming right to Raphael and Elena's Read more...



A Seal Wolf Christmas
by Terry Spear
"Susupensful, fast paced and romantic"
Posted October 20, 2013

SEAL WOLF CHRISTMAN by TERRY SPEAR is intriguing, suspenseful and revealing. When you have a man whose nickname is "The Ghost", and a loner with no pack to call his own, you wonder if he will ever find the right person to mate with and will he be welcome in Read more...



The Wrong Billionaire's Bed
by Jessica Clare
"Can a Wrong Turn Really be the Right Turn?"
Posted October 20, 2013

THE WRONG BILLIONAIRE'S BED by JESSICA CLARE is funny, snarky and interesting. Take one uptight personal assistant who is trying to detox her superstar, drug addicted twin sister, a billionaire male best friend who is the definition of the perfect man, and a billionaire playboy in a remote cabin Read more...



Must Love Fangs
by Jessica Sims
"Funny and snarky with unexpected twists."
Posted October 20, 2013

MUST LOVE FANGS by JESSICA SIMS is funny, snarky and romantic. Midnight Liaisons employee Marie Bellavance knows she is dying, and she is not ready to go just yet. She thinks the only way to avoid death is to find a vampire that will turn her. Enter the gorgeous, flirty Read more...



The London Deception
by Addison Fox
"Suspensful, Exciting and Romantic"
Posted October 15, 2013

THE LONDON DECEPTION By Addison Fox is exciting, suspenseful and romantic. Ms. FOX has another hit on her hands with this latest installment in the House of Steele series. We learn that the youngest Steele sibling is a former thief. Rowan Steele, at the tender age of 16 Read more...



The Training
by Tara Sue Me
"Erotic, Sexy and Romantic"
Posted October 2, 2013

THE TRAINING by Tara Sue Me is sexy, erotic and amazing. This third book in The Submissive trilogy is a perfect final book. By the end of this story you will have fallen more in love with Abby and Nathaniel and hope they can have their happily ever Read more...



The Dominant
by Tara Sue Me
"From the masters point of view, wonderful!"
Posted September 29, 2013

THE DOMINANT by Tara Sue Me is erotic, sexy and revealing. This story is told from Nathaniel's point of view. At first I thought I would be bored with this retelling of THE SUBMISSIVE from a different point of view, but I am happy to say I was wrong Read more...



The Master Undone
by Lisa Renee Jones
"Sexy, Intriguing and a little sad"
Posted September 10, 2013

THE MASTER UNDONE by Lisa Renee Jones is not what I would call a journal, more a short story, only 66 pages, told from Rebecca's masters point of view. THE MASTER UNDONE takes place between BEING ME and REVEALING US. Since these books have to be read in order Read more...



How to Discipline Your Vampire
by Mina Vaughn
"A Hot Role Playing Story"
Posted September 10, 2013

HOW TO DISCIPLINE YOUR VAMPIRE by Mina Vaughn is a quirky, fun story about a female whose passion is role playing in the bedroom. Cerise is a substitute teacher that does not want to take a full time position with one school, she is not a putting down roots kinda Read more...



Revealing Us
by Lisa Renee Jones
"A sexy, suspenseful romance."
Posted September 6, 2013

REVEALING US by Lisa Renee Jones is the best book yet in the Inside Out series. REVEALING US picks up immediately where Being Me ends. I liked that one book flowed into the next without having to go back and summarize the previous books. I like that Ms Read more...



Born Wild
by Julie Ann Walker
"Page Turning Suspensful Romance"
Posted August 26, 2013

BORN WILD by Julia Ann Walker is a wild roller coaster ride of a story. Eve Edens has been trying to find her ladyballs, per her personal defense instructor, for the past few months. So when she has a series of accidents, as her father and the police keep telling Read more...



Louise Evans
Features & Posts
No posts found.
3 comments posted.

Re: A Howl For A Highlander (4:16pm February 13, 2013):

Hi Terry, I'm almost done with book 4 Legend of the White Wolf. I have
really enjoyed this series. The character and world building is wonderful. I
also like that the books can be read as stand alones or in the series order
and your not lost, and also that some characters just keep popping up in
other books. Can you say Leidolf??
Louise

Re: Hunter Of Shadows (2:51pm December 2, 2011):

I have had so many different ones in different books that it is hard ti pick just one.

Re: Tempted (4:11pm September 15, 2011):

I have really enjoyed this series and cannot wait to read Tempted.