"Funny and snarky with unexpected twists."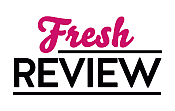 Reviewed by Louise Evans
Posted October 20, 2013

MUST LOVE FANGS by JESSICA SIMS is funny, snarky and romantic. Midnight Liaisons employee Marie Bellavance knows she is dying, and she is not ready to go just yet. She thinks the only way to avoid death is to find a vampire that will turn her. Enter the gorgeous, flirty, serial dater Joshua Russell, who has decided it is up to him to make sure that Marie does not make a big mistake. Marie cannot seem to shake the thorn in her side that is Joshua Russell. He comes into Midnight Liaisons almost every night and seems to be determined to drive her crazy. It also doesn't help that he is the brother of her boss's mate and she has to be nice to him.
Once he discovers what she is up to he is determined to keep an eye on her and keep her safe. This of course drives Marie crazy. The chemistry between Marie and Josh is obvious from the beginning, even though the author would have you believe it is all one sided on Josh's part. This makes things even more interesting between these two as the story progresses and Marie starts dating the undead. Josh tries to convince Marie that dating a shifter (him), would be better and warmer. But with the fiasco going on with the tiger clan member turning a human and the alliance trying to keep everyone together and calm, Marie tries to convince Josh that their dating would be a disaster and would be bad for both of them, especially him.
I really enjoyed this fun, intriguing, fast paced story. The way Josh flirts with Marie from the beginning makes you wonder if his attention is sincere or if he is just being his flirtatious self. But you soon realize that there is something there on his part. The chemistry and connection these two have is not instantaneous, but when it ignites it is explosive.
MUST LOVE FANGS is a well written and sweet story. If you have read the other Midnight Liaisons books, this is a must read. If not you will not be too lost, but I recommend you go back and read them. I highly recommend MUST LOVE FANGS, you won't be disappointed.
SUMMARY
From the supernatural dating capital of the world, it's the Midnight Liaisons Dating Game!
Let's meet our eligible bachelors . . .
"Cold hands, warm heart" applies to Bachelor #1. He believes that nighttime is the right time. Welcome, Bert the vampire!
Bachelor #2 is an old soul—four hundred years old, to be exact. If you want someone to spend eternity with, choose Andre the vampire!
Dying to snuggle up with a strong, sexy were-cougar? Bachelor #3 is a real cat(ch) who will tail the woman of his dreams until his irresistible charm melts her heart. He's Joshua Russell!
Who's our lucky bachelorette?
Professional matchmaker Marie Bellavance has hooked up hundreds of were-things, harpies, faeries, and vamps. Now it's her turn. This alluring human's not afraid to break the rules. But when nature takes over, a forbidden romance could be her only chance to live a full, healthy life. If there's a trick to getting turned, she needs to find it . . . fast.
---
What do you think about this review?
Comments
No comments posted.

Registered users may leave comments.
Log in or register now!