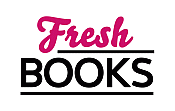 Spring for these books in March
Lisa Renee Jones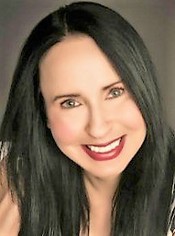 Blogging at Fresh Fiction
Lisa Renee Jones | Exclusive Excerpt: THE POET
March 1, 2021
My cell phone rings and I tear my gaze from the darkness to eye Chuck's number on caller ID. "What do Read More...
Author/Reader Match: Lisa Renee Jones
March 28, 2018
Writes: Romance, Romantic Suspense, or in the case of my newest release, MURDER NOTES Read More...
Lisa Renee Jones | The Inspiration Behind INSIDE OUT
August 20, 2014
The perfect love story in a Barnes and Noble? That's what happened to me and it's my love story. It's also a Read More...
Lisa Renee Jones | Name Your Favorite Tormented Hero
November 22, 2011
It's almost Thanksgiving and I love the holidays. I have a big reason to celebrate this year with the release of first Read More...
Lisa Renee Jones | The Legend Begins... Michael
May 2, 2011
Thanks for having me today! I had the first opportunity to see Michael Read More...
New York Times and USA Today Bestselling author Lisa Renee Jones is the author of the highly acclaimed INSIDE OUT SERIES, and is now in development by Suzanne Todd (Alice in Wonderland, Austin Powers, Must Love Dogs) for cable TV. In addition, her Tall, Dark and Deadly series and The Secret Life of Amy Bensen series, both spent several months on a combination of the NY Times and USA Today lists.
Since beginning her publishing career in 2007, Lisa has published more than 40 books translated around the world. Booklist says that Jones suspense truly sizzles with an energy similar to FBI tales with a paranormal twist by Julie Garwood or Suzanne Brockmann.
Prior to publishing, Lisa owned multi-state staffing agency that was recognized many times by The Austin Business Journal and also praised by Dallas Women Magazine. In 1998 LRJ was listed as the #7 growing women owned business in Entrepreneur Magazine.
Lisa loves to hear from her readers.
Log In to see more information about Lisa Renee Jones
Log in or register now!
Series
Zodius | Calling / Reborn | Inside Out | Secret Life of Amy Bensen | Careless Whispers | Tall, Dark, and Deadly | Walker Security | Dirty Money | Lilah Love | Poison Kisses | Filthy Trilogy | Naked Trilogy | Savage Trilogy | Brillance Trilogy | Walker Security: Adrian's Trilogy | The Necklace Trilogy | Walker Security: Lucifer's Trilogy
Books:
Sweet Sinner, March 2023
Necklace #5
e-Book
The Party Is Over, January 2023
Lilah Love 8
e-Book
Bastard Boss, December 2022
Necklace
e-Book
Luke's Revenge, October 2022
Walker Security: Lucifer's Trilogy Book 3
Paperback / e-Book
White Lies, October 2022
Trade Paperback / e-Book
Happy Death Day, July 2022
Lilah Love #7
e-Book
Luke's Touch, June 2022
Walker Security: Lucifer's Trilogy #2
e-Book
Lucifer's Sin, March 2022
Walker Security: Lucifer's Trilogy Book 1
e-Book
When I Say Yes, January 2022
The Necklace Trilogy
e-Book
Because I Can, December 2021
The Necklace Trilogy
Paperback / e-Book
What If I Never, October 2021
The Necklace Trilogy
e-Book
Bloody Love, August 2021
Lilah Love #6
e-Book
Savage Ending, May 2021
Savage #4
e-Book
When He's Wild, March 2021
Walker Security: Adrian's Trilogy #3
e-Book
The Poet, March 2021
Paperback / e-Book / audiobook
Bloody Vows, January 2021
Lilah Love #5
e-Book
When He's Bad, December 2020
Walker Security: Adrian's Trilogy #2
e-Book
A Sinful Encore, October 2020
Brilliance Trilogy #3
e-Book
When He's Dirty, October 2020
Walker Security: Adrian's Trilogy
Paperback / e-Book
Dirty Rich Secrets, August 2020
e-Book (reprint)
A Wicked Song, August 2020
Brilliance Trilogy #2
e-Book
A Reckless Note, June 2020
Brilliance Trilogy
e-Book
Dirty Rich Betrayal: Love Me Forever, May 2020
Dirty Rich #8
e-Book
Savage Love, May 2020
Savage Trilogy #3
e-Book
Savage Burn, March 2020
Savage Trilogy #2
e-Book
Savage Hunger, January 2020
Savage Trilogy #1
e-Book
Two Together, November 2019
Naked Trilogy #3
e-Book
Love Kills, November 2019
Lilah Love #4
e-Book
Tangled Up In Christmas, November 2019
Mass Market Paperback / e-Book
One Woman, September 2019
Naked Trilogy #2
e-Book
The Truth About Cowboys, September 2019
Mass Market Paperback / e-Book
Love Me Dead, August 2019
Lilah Love #3
e-Book
One Man, June 2019
Naked Trilogy #1
e-Book
A Perfect Lie, May 2019
e-Book
The Empire, March 2019
Filthy Trilogy #3
e-Book
The Princess, February 2019
Filthy Trilogy #2
e-Book
The Bastard, November 2018
Filthy Trilogy #1
e-Book
Murder Girl, July 2018
Lilah Love #2
Trade Size / e-Book
Murder Notes, April 2018
Lilah Love #1
Trade Size / e-Book
Poison Kisses, February 2018
part 3
e-Book
Poison Kisses, February 2018
Part 2
e-Book
Poison Kisses, February 2018
Part 1
e-Book
End Game, January 2018
Dirty Money #4
Trade Size / e-Book
Dirty Rich One Night Stand, October 2017
e-Book
Bad Deeds, August 2017
Dirty Money #3
Trade Size / e-Book
Damage Control, March 2017
Dirty Money #2
Paperback / e-Book
Surrender, January 2017
Careless Whispers #3
e-Book
Hard Rules, August 2016
Dirty Money #1
Trade Size / e-Book
Demand, June 2016
Careless Whispers #2
Paperback / e-Book
Deep Under, April 2016
Walker Security #1
Paperback / e-Book
Denial, December 2015
Careless Whispers #1
Paperback / e-Book
Unbroken, September 2015
The Secret Life of Amy Bensen #4
e-Book
Forsaken, August 2015
The Secret Life of Amy Bensen #3
Paperback / e-Book
Infinite Possibilities, July 2015
The Secret Life of Amy Bensen #2
Paperback / e-Book (reprint)
Escaping Reality, May 2015
Secret Life of Amy Bensen #1
Paperback / e-Book
All Of Me, February 2015
Inside Out #6
e-Book
Play with Me, November 2014
e-Book (reprint)
I Belong to You, November 2014
Inside Out Series
Paperback / e-Book
Need You Now, November 2014
1001 Dark Nights
e-Book
My Control, September 2014
Inside Out
e-Book
No In Between, September 2014
Inside Out Series Book 4
Paperback / e-Book
My Hunger, July 2014
Inside Out Series
e-Book
Texas Hotzone Series Boxed set, July 2014
Texas Hotzone
e-Book (reprint)
Purple Magic, April 2014
e-Book
Rebecca's Lost Journals, April 2014
Inside Out 1-4
Paperback / e-Book
His Secrets, March 2014
Inside Out
e-Book
Beneath the Secrets, December 2013
Tall, Dark, and Deadly #3
Paperback / e-Book
Unwrapping Holly, December 2013
e-Book
Infinite Possibilities, November 2013
The Secret Life of Amy Bensen Book Two
Paperback / e-Book
Revealing Us, September 2013
Inside Out #3
Trade Size / e-Book
Escaping Reality, August 2013
The Secret Life of Amy Bensen
Paperback / e-Book
The Master Undone, August 2013
An Inside Out Novella
e-Book
Being Me, June 2013
Inside Out #2
Paperback / e-Book
If I Were You, March 2013
Inside Out #1
Trade Size / e-Book
Winning Moves, November 2012
Stepping Up
Paperback / e-Book
Follow My Lead, October 2012
Paperback / e-Book
Watch Me, September 2012
Stepping Up
Paperback / e-Book
If I Were You, August 2012
Inside Out Trilogy
e-Book (reprint)
The Danger That Is Damion, May 2012
Paperback / e-Book
Dangerous Secrets, April 2012
Tall, Dark, and Deadly #2
Paperback / e-Book
Hot Secrets, February 2012
Tall, Dark, and Deadly #1
Paperback / e-Book
The Storm That Is Sterling, November 2011
Zodius #2
Paperback / e-Book
Secrets Exposed, June 2011
Tall, Dark, and Deadly #.5
Paperback / e-Book
The Legend Of Michael, May 2011
Zodius #1
Paperback / e-Book
Breathless Descent, April 2011
Texas Hotzone
Paperback
High Octane, February 2011
Texas Hotzone
Paperback
Jump Start, January 2011
Texas Hotzone
Mass Market Paperback
Sexy Beast 9, September 2010
Trade Size
Hot Target, August 2010
Mass Market Paperback
Santa, Baby, December 2009
Dressed to Thrill
Mass Market Paperback
Wrapped In Seduction, November 2009
Trade Size
Awakening The Beast, October 2009
The Calling #9
Mass Market Paperback / e-Book
Captive Of The Beast, May 2009
Mass Market Paperback
Demon's Seduction, May 2009
Knights of White
e-Book
Lone Star Surrender, January 2009
Mass Market Paperback
Beast Of Darkness, July 2008
Knights of White
Paperback
Damned, Delicious and Dangerous, June 2008
Trade Size
Beast Of Desire, March 2008
Knights of White
Paperback
The Beast Within, November 2007
The Knights Of White
Paperback
Hard And Fast, August 2007
Mass Market Paperback
Hurts So Good, April 2007
Paperback
Alluring Tales--Awaken the Fantasy, March 2007
Paperback