"Erotic, Sexy and Romantic"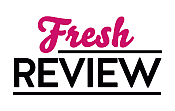 Reviewed by Louise Evans
Posted October 2, 2013

Romance Erotica Sensual | Romance Contemporary
THE TRAINING by Tara Sue Me is sexy, erotic and amazing. This third book in The Submissive trilogy is a perfect final book. By the end of this story you will have fallen more in love with Abby and Nathaniel and hope they can have their happily ever after, but of course there are hurdles they will have to overcome in order to come out better and stronger as a couple on the other side.
In THE TRAINING Abby and Nathaniel are back together and trying to figure out how to proceed with a normal relationship and still be able to have their dom/sub relationship. Nathaniel enlists the help of his friend and mentor Paul, who is married and has a baby with his sub, Christine. After Abby and Nathaniel spend a weekend with Paul and Christine, they have a better understanding of what it will take. Do they want to put that much effort into their relationship, can they get themselves into the right frame of mind and separate their two relationships, and how can they each get out of their own heads to try and stop over analyzing everything and just enjoy themselves?
THE TRAINING is also about what the title implies. Nathaniel still needs to train Abigail to be a proper sub. Can he do it and is she still willing? There is a lot more interaction with Nathaniel's family and close friends in this story, and more everyday life of two people. There is one scene before Felicia and Jackson's wedding when Nathaniel is talking with Abby's father that is so funny. I will just say that no matter the age of the man or boy, they are still uncomfortable meeting the girl's father for the first time.
THE TRAINING is a must read. You will laugh and cry and have those OMG moments, a lot. I know I said this before, but this story is a perfect ending to this trilogy. Ms. Me does not leave us hanging at the end of THE TRAINING to figure out what happens to our couple. Do they get their happily ever after, do they decide they cannot have a dual relationship that it is too much trouble, and go their separate ways? Whatever the ending is, Ms. Me ties everything up nicely, just the way this reviewer likes at the end of a series.
I highly recommend THE TRAINING and The Submissive trilogy, they are a wonderful read.
SUMMARY
It started with a hidden desire.

Millionaire CEO Nathaniel West has always played by his own strict set of rules, ones he expects everyone to follow—especially the women he's dominated in his bedroom. But his newest lover is breaking down all his boundaries and rewriting his rule book.

Abby King never imagined that she would capture the heart of Nathaniel West, one of New York City's most eligible bachelors—and its most desirable dominant. What began as a weekend arrangement of pleasure has become a passionate romance with a man who knows every inch of her body and her soul – yet remains an enigmatic lover. Though he is tender and caring, his painful past remains a wall between them.

Abby knows the only way to truly earn his trust is to submit to him fully and let go of all of her lingering inhibitions. Because to lead Nathaniel on a path to greater intimacy, she must first let him deeper into her world than anyone has ever gone before...
---
What do you think about this review?
Comments
No comments posted.

Registered users may leave comments.
Log in or register now!