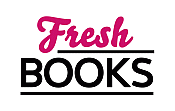 Summer reads begin in June!
"Page Turning Suspensful Romance"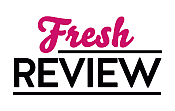 Reviewed by Louise Evans
Posted August 26, 2013

BORN WILD by Julia Ann Walker is a wild roller coaster ride of a story. Eve Edens has been trying to find her ladyballs, per her personal defense instructor, for the past few months. So when she has a series of accidents, as her father and the police keep telling her they are, she is frustrated and not sure where to turn for help. The third and most recent accident had her running her Vespa off the road and into Lake Michigan, and almost drowning. To make matters worse all her accidents are being splashed across the Chicago papers. Eve decides the only person that can help her is the last person she wants to spend time with. One gorgeous, sexy, ex-boyfriend and brother of her best friend Becky, "Wild" Bill Reichert of Black Knights Inc. Eve is the quiet, shy socialite that does whatever her father and everyone tells her to do. But that has slowly been changing since her kidnapping over a year ago. Bill is the tough ex-Navy Seal that has a protective streak a mile long, especially when it comes to Eve. You would not think that these two would have ever gotten together back in high school and fallen so hard for each other, but they did and the break-up was not pretty. I think they are perfect for each other.
Mac McMillan is lounging on the sofa at the chopper shop that BKI uses as their headquarters, reading the paper when he comes across the article about Eve's scooter accident. He is giving Bill the details and letting him know she is ok, when the front gate guard lets him know that Eve has just arrived in a taxi. Eve is very nervous about asking Billy for help, but she knows she has no other option. So gathering her ladyballs she enters the shop. She tells Mac & Billy that she is in trouble and needs their help, and that she does not believe any of her accidents where that. She thinks someone is out to kill her, and she has no idea why. Eve, Billy, Mac and Ace are all in the conference room while Eve tells them the whole story. The chemistry between her and Billy is just as electrifying today as it was 12 years earlier. Eve tells them that she has been living with her cousin Jeremy Buchanan who is a cop in vice, since her apartment burned and that her father is furious. All the men agree that she needs to stay at BKI till they can catch the person responsible. As you can imagine this is so not what she wants or Bill. There are still too many raw feelings and hurts between the two of them that have not healed, and being in close quarters with each other will not help.
From the first chapter BORN WILD is nonstop action, and the twist and turns will have you reading as fast as you can to see what happens next. Eve and Bill's characters will have you cheering for them to not just make it out alive, but for them to make it as a couple. I really enjoyed BORN WILD and would recommend this to anyone that is a fan of romance or romantic suspense, there is a good balance of both. Ms. Walker seems to have a knack in all her books at being able to blend the perfect balance of romance and suspense. If you have not read the other books in the Black Knights Inc. series, you should.
SUMMARY
New York Times and USA Today bestselling author Julie Ann Walker dives back into action with the red-hot romantic suspense Black Knights Inc. series! They claim they're bad-boy bikers who own custom motorcycle shop, but these special-ops guys—a mix of Navy SEALs, Army Rangers, Marines, FBI and more—handle the jobs too tough for the government to tackle.
TICK...TICK...
"Wild" Bill Reichert knows a thing or two about explosives. The ex-Navy SEAL can practically rig a bomb blindfolded. But there's no way to diffuse the inevitable fireworks the day Eve Edens walks back into his life, asking for help...
BOOM!
Eve doesn't know what to do when the Chicago police won't believe someone is out to hurt her. The only place to turn is Black Knights Inc-after all, no one is better at protection than the covert special-ops team. Yet there's also no one better at getting her all turned on than Billy Reichert. She has a feeling this is one blast from the past that could backfire big time...
---
What do you think about this review?
Comments
No comments posted.

Registered users may leave comments.
Log in or register now!