"Hot, Erotic and Sexy"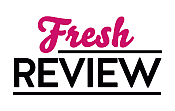 Reviewed by Louise Evans
Posted November 27, 2013

Romance Erotica Sensual | New Adult
WOW, when MS. Jordan decides to jump into a new genre she does it in a big way with an erotic, sexually charged, can't put down story. I have not been a big fan of the new adult genre, what I have read up till this point has not impressed me. That is until I read FOREPLAY. I have read other books by Ms. Jordan and think this has to be one of her best.
Pepper is out to win the heart of her best friend's brother. Hunter is everything she thinks she wants. Good looking, smart and comes from a wonderfully stable family. Her problem is she has no idea how to do it. Her college roommate Emerson, convinces her that she needs to be experienced in the bedroom or at the art of seduction for her to snag Hunter.
Pepper's friends talk her into getting a mentor and they know just the right person. Reece is a gorgeous, sexy bartender at the local college bar and the rumors about him being the best in bed is what has these three friends heading there. Emerson and Georgia have been to the bar before, but not Pepper. She is the one that is always in her dorm room or the library studying, and not out partying. She has no idea how to seduce a man or even how to really talk to one without getting all tongue tied. She finally gets over it and propositions Reece to teach her how to seduce a man. Instead he teaches her the art of FOREPLAY and how sexual and pleasurable it can be without having intercourse.
This story can most certainly teach anyone a thing or two. I liked the story and chemistry between Pepper and Reece. These two not only burn up the pages, but the sheets. If you are wanting to try a new genre, try new adult, but I would start with FOREPLAY.
FOREPLAY is not for those who think this is a YA. This is a sexually and erotically charged read about characters who are not quite out in the grown up world yet, but are definitely not in high school anymore. I recommend this book to anyone who likes an erotic romance with a good story, and not just people having sex all the time. Ms. Jordan also gives the readers a nice coming of age story of Pepper leaving behind the girl she was and the woman she can become.
Learn more about Foreplay
SUMMARY
Before she goes after the life she's always wanted, she's about to find the one she needs.

Pepper has been hopelessly in love with her best friend's brother, Hunter, for like ever. He's the key to everything she's always craved: security, stability, family. But she needs Hunter to notice her as more than just a friend. Even though she's kissed exactly one guy, she has just the plan to go from novice to rock star in the bedroom–take a few pointers from someone who knows what he's doing.

Her college roommates have the perfect teacher in mind. But bartender Reece is nothing like the player Pepper expects. Yes, he's beyond gorgeous, but he's also dangerous, deep–with a troubled past. Soon what started as lessons in attraction are turning both their worlds around, and showing just what can happen when you go past foreplay and get to what's real...
Videos

Do They Get it Right?
---
What do you think about this review?
Comments
No comments posted.

Registered users may leave comments.
Log in or register now!