"A love story of second chances."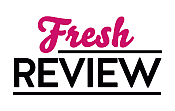 Reviewed by Louise Evans
Posted November 25, 2013

THE CHRISTMAS HE LOVED HER By Juliana Stone is a sad tale of love lost and love found. Raine Edwards not only lost a husband but one of her best friends a year and a half ago. Jesse Edwards was killed in the war in Afghanistan. Seriously injured in the same incident was his twin brother Jake. Jake, Jesse, Raine and Mac were the best of friends growing up, they did almost everything together. Raine was in love with the twins growing up, so when Jesse asked her to marry him, the answer was yes. She never realized she would be married to him for such a short time, and that his death would make Jake leave his home, his parents and her for so long.
When Jake returns this is where the story gets really good, because he does not come back alone. The chemistry and attraction between Jake and Raine is always there beneath the surface. I liked these characters and this story. To me THE CHRISTMAS HE LOVED HER is about surviving and not giving up on love and life. Even if the only thing you want to do is crawl under the covers and never come out or think you deserve a second chance at love. This story is hard to read at times, these characters have major issues and roadblocks that they have to overcome to come out the other side okay. But it is worth the read and Ms. Stone tells a wonderful story of two damaged people getting back into life at the most wonderful time of the year.
I recommend THE CHRISTMAS HE LOVED HER if you are a fan of a good romance, but make sure you have the tissues handy, you will need them.
SUMMARY
All he wants this Christmas is her...
In the small town of Crystal Lake, Christmas is a time for sledding, hot chocolate, and cozying up to the fire with those you love. For Jake Edwards, it's also time to come home and face the music. He thought there would never be anything harder than losing his brother. Turns out there is: falling in love with his brother's widow, Raine.
Ever since they were little, Jesse was the Edwards brother who was always there for her, and Jake was the one who knew just how to push her buttons. Raine can't imagine a life without them, which is why it was doubly decimating when Jake left town after his brother's sudden death. Now he's back and she doesn't know whether to be mad or thrilled. Maybe both. Or maybe it will be the perfect chance for both of them to finally find happiness again.
---
What do you think about this review?
Comments
No comments posted.

Registered users may leave comments.
Log in or register now!