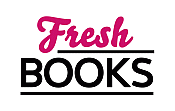 Fall into October Best Books
"Steamy, Exciting and a tear jerker."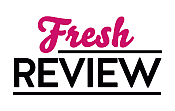 Reviewed by Louise Evans
Posted December 8, 2013

ETERNAL SIN is steamy, exciting and a tear jerker. Synjon Wise has had all of his emotions drained from him and transferred to Cruen, as punishment for Cruen's crimes. Synjon is having himself a grand ole time in his new penthouse in New York. While Petra is 7 months pregnant in the rain forest and in failing health. She is moody, depressed and starving. She has tried eating everything to curb her appetite, but nothing is working. She has tried to take blood, but as soon as it hits her throat she vomits it back up. The only thing that will work is the blood of the balas's father, Synjon, but he is not coming back anytime soon.
I really liked the story between Petra and Syn, even though at times you either want to cry or slap Syn and make him see reason. But since all of his emotions have been drained is there a way for him to care about Petra and his balas? You will just have to read ETERNAL SIN and find out.
I liked the story and the chemistry these two have. I was glad that Ms. Wright continued their story and did not leave her readers hanging about what happened to them. I like Ms. Wright's writing style and her ability to tell a good story. If you have not read her Mark of the Vampire< se series you should. It is worth your time. I recommend you read them in order, and I recommend ETERNAL SIN.
SUMMARY
Love and Vengeance...

The violent attack left Synjon destroyed and his lover dead—at the will of the evil vampire Cruen. Syn's passionate savior was Petra. When she became pregnant with his child, it should have been a blessing—until Syn vanished after discovering the truth: Petra was the daughter of the man he despised above all others. The daughter of Cruen.

When Petra's health begins to decline, she contacts Syn to help save their baby. Though reluctant to see Petra, he cannot turn his back on his own innocent child. But night after night, as his feelings for Petra are rekindled, Syn becomes increasingly torn.

Although everyone assumes that Cruen is dead, Syn is not convinced—and is still hell–bent on finding and destroying him once and for all. But will his thirst for vengeance keep him from seeing what is really worth living for before it is too late?
---
What do you think about this review?
Comments
No comments posted.

Registered users may leave comments.
Log in or register now!