"Suspensful, Exciting and Romantic"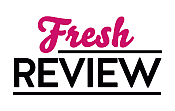 Reviewed by Louise Evans
Posted December 1, 2013

MINE TO KEEP By Cynthia Eden is exciting and suspenseful. MINE TO KEEP is the perfect follow up story to Mine to Take. A person's past has a way of coming back to haunt them. The only problem with that is it might cost Trace the life of the person that means the most to him. Skye has finally decided to move in with Trace. This is a good thing for both of them, especially since the nightmares that haunt Skye each night do not seem to be getting any better. Trace is the only thing that seems to sooth Skye when she wakes up in the middle of the night screaming. The two of them thought this was the worst they would face for a long time, they were wrong. A ghost from his past has come back for revenge and is determined to take from Trace what he most values most. The ghost is also after his friends that were with him in war.
I enjoyed this second installment in Ms. Eden's Mine romantic suspense series. The chemistry between Trace and Skye is just as hot as in Mine to Take. I also like that we get to see more of Noah and Sara, and that it looks like there will be a story between them. MINE TO KEEP and this series are worth your time. If you are a fan of Ms. Eden's or just like a good romantic suspense where the characters truly belong together, this is a book for you. I also like that they are a short fast but well written stories.
SUMMARY
Love is the most dangerous obsession...
Skye Sullivan is trying to put the pieces of her life back together. She survived a brutal stalker and escaped his abduction, and now she is looking to the future-a future that includes Skye's lover, billionaire Trace Weston. Skye thinks the danger is finally over for her.
She's dead wrong.
When Trace's past comes back to haunt him, Skye discovers that the man she loves isn't quite who he seems to be. Trace has been leading a double-life. An ex-special forces agent, his military training turned him into the perfect killing machine. He made more than his share of enemies during his time in the military-and as he built his security empire-and one of those enemies is striking back.
He won't lose her.
Skye is the one weapon that can be used against Trace-his only vulnerability. But he won't let her go-he can't. Trace will do anything necessary to protect Skye. Anything. Yet when she discovers the secrets that he's tried to keep hidden, Skye's pain and rage may send her running directly into the cross-hairs of a killer...
---
What do you think about this review?
Comments
No comments posted.

Registered users may leave comments.
Log in or register now!