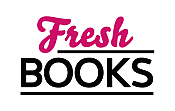 Close out December with great reads
Reviews
1 - 20 of 189 ( prev | next )
Ride the Tide
by Julie Ann Walker
"He's rejected her once already but Alex is determined that no one but Mason can be her first."
Posted November 5, 2020


Mason "Monet" McCarthy has a problem that comes in at five feet tall. Coming off a bad divorce and dealing with PTSD from his years as a SEAL, the last thing Mason's looking for is to be the knight in shining armor for an infectious Read more...



Immortal Angel
by Lynsay Sands
"Life mates for one human lifetime or all of eternity? Some decisions are harder than they sound."
Posted September 24, 2020


Ildaria Garcia has been on the run since she was fourteen-years-old. Turned after she bit an immortal who attacked her, Ildaria has spent the last 200 years avoiding being captured by her attacker. That hasn't kept her out of trouble though. Her latest attention-grabbing Read more...



Killer Chardonnay
by Kate Lansing
"Wine so good, it will kill you."
Posted June 17, 2020


Parker Valentine's dream of opening her own winery in her hometown of Boulder, Colorado, just came true. With the arrival of a famous food and wine critic that can either make or break her dream, Parker is ready to impress. Unfortunately, after one taste of Parker&rsquo Read more...



Cross Her Heart
by Melinda Leigh
"Her father killed her mother and then himself. Now her sister is dead. Is history repeating itself?"
Posted May 27, 2020


Bree Taggert's life changed at the age of eight when her father murdered her mother and then killed himself. Torn away from her younger siblings to be raised alone by an aunt, Bree grew up to become a Philadelphia homicide detective. While still not very close to Read more...



How to Love Your Elf
by Kerrelyn Sparks
"An adventurous journey to save a kingdom from evil."
Posted February 27, 2020


Raised as an orphan along with four other girls, Sorcha has finally come back to her family and taken her place as the Princess of Norveshka. When there is a mission to re-unite one of her adopted sister's with her Elvish mother, Sorcha demands to go Read more...



Hunting for a Highlander
by Lynsay Sands
"Geordie and Dwyn, sitting in a tree. K-I-S-S-I-N-G!"
Posted January 27, 2020


An invitation to meet the remaining eligible Buchanan brothers brings Lady Dwyn Innes to Buchanan Keep along with her father and sisters. After meeting the other ladies also vying for the brothers, Dwyn resigns herself to not making a match, given how much prettier and slimmer the other girls Read more...



Immortal Born
by Lynsay Sands
"She already has an immortal child. Will she agree to an immortal husband too?"
Posted September 26, 2019


When Allie Chambers promised her next door neighbor and friend she'd take care of her baby, Liam, if anything ever happened to her, Allie didn't think she'd have to make good on the promise so soon after making it. Now she's Read more...



Cake and Punishment
by Maymee Bell
"There's nothing like murder to take a girl's mind off a little heartache..."
Posted November 20, 2018

Pastry chef Sophia Cummings had it all: her dream job in New York, her dream guy, and plans for them to open their own restaurant. That all went up in smoke when she walked in on her boyfriend with the maƮtre d'. Now Sophia's back in her hometown Read more...



Kill the Queen
by Jennifer Estep
"With her family slaughtered, Evie must decide what her next step is; stay safe or kill the queen? Must Read Book of 2018"
Posted October 1, 2018

In Bellona, magic determines the mighty. The more magic you have, the more power it gets you. So when Lady Everleigh Saffira Winter Blair, seventeenth in line for the crown, becomes orphaned at the age of twelve, her lack of magical powers gets her overlooked and she's only remembered Read more...



This Duke of Mine
by Delilah Marvelle
"A mysterious duke and a heiress in hiding are about to learn the magic of a fairytale romance."
Posted September 13, 2018

Though related to the Grimm brother from her mother's side of the family, Miss Magdalene Evelyn Barlow's life is anything but a fairytale. Heiress to a vast fortune, Magdalene has been living at Mrs. Ryall's Seminary for Young Girls since she was nine because of the numerous Read more...



Surrender to the Highlander
by Lynsay Sands
"A good mix of romance, mystery, and danger with hot Highlanders"
Posted February 14, 2018

Waking up after her latest battle with an illness she can't explain, the last thing Edith Drummond expected to hear was that someone has been slowly poisoning her. Even more surprising for Edith is to find her friend, Saidh Buch Buchanan's, brothers filling up her castle. They are Read more...



So I Married a Sorcerer
by Kerrelyn Sparks
"A kidnapped princess and a captivated pirate. What could possibly happen between them?"
Posted August 28, 2017

Brigitta has never known anything about her family. Having been raised on the Isle of Moon by nuns, all Brigitta knows is that she is Embraced; born with supernatural powers that allow her to see the things people want to keep hidden when she touches them. When she learns she Read more...



Run to Ground
by Katie Ruggle
"A great start to another fantastic, must read series"
Posted June 21, 2017

Theo Bosco is not in a good place in his life. Having lost both his mentor and his K9 partner, Theo just wants to be left alone. The last thing he needs is to be interested in the squirrelly new waitress who seems very leery of cops. Theo knows he Read more...



Silence Fallen
by Patricia Briggs
"Briggs is an exceptional story teller who has delivered one of the best fantasy based heroines around"
Posted March 8, 2017

Mercy Thompson just wanted to make some chocolate chip cookies but when she's kidnapped by Iacopo Bonarata, the Lord of Night, on her way back from the grocery store, Mercy soon finds herself alone and very far from home. No longer able to contact her mate or the pack Read more...



Secret Sisters
by Jayne Ann Krentz
"Some secrets are worth killing for."
Posted December 23, 2016

Madeline Chase and her best friend, Daphne Knight, both lost their young innocence at the age of twelve when they were attacked by a stranger. Carrying the secrets from that night, Madeline has spent the last eighteen years of her life trying to move on from that incident. With the Read more...



In Safe Hands
by Katie Ruggle
"She thinks she witnessed a crime and now someone is out to make sure she never talks about it again."
Posted December 18, 2016

Agoraphobic Daisy Little has spent the last eight years of her life trapped inside her house. With little to do but watch the comings and goings of the neighbors around her. Daisy knows just about everything about them. That's why when she sees someone coming out of a house Read more...



Immortal Nights
by Lynsay Sands
"When Abigail finds a naked man locked in a cage on a plane, she never thought it would lead to love."
Posted November 28, 2016

The last few years of Abigail Forsythe's life haven't been the best, capping things off with her mother dying. So when her best friend, Jet, who is a pilot, convinces her to join him on his next cargo flight run, she agrees, especially since they'll be going Read more...



With Every Breath
by Maya Banks
"Her past just caught up to her but this time, she's ready to kill to keep her loved ones safe."
Posted November 19, 2016

Eliza Cummings' life has come a long way from when she was a teenager. Now a highly valued member of Devereaux Security, Eliza has found her place in the world. One phone call shatters her peace though and sends her spiraling back into the darkest period of her life. This Read more...



Devil and the Deep
by Julie Ann Walker
"A treasure hunt, a kidnapping and a scorching romance. It doesn't get any better."
Posted October 31, 2016

Maddy Powers still has nightmares about her terrifying ordeal when she was held hostage on a yacht after attempting to help some men. The one bright spot on that grim day was her rescuer. After being kissed senseless by the ex-Navy Seal, Maddy can't stop thinking about him Read more...



Gone Too Deep
by Katie Ruggle
"A dead body, numerous suspicious fires and a missing man; what else can go wrong in this small town?"
Posted September 26, 2016

When Ellie Price's dad disappears, the city girl will do anything to find him and get him the help he needs, even hike through the Colorado Rockies. Arriving in Simpson, Colorado, woefully unprepared for the harsh winter conditions, Ellie is determined to find a guide who's willing to Read more...



Rosie Bindra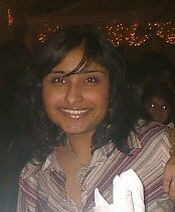 I've been reading for as long as I can remember and though I've upgraded from the Nancy Drew and the Sweet Valley High books that littered my childhood, one thing that remains the same is I'm still a happily ever after kind of girl. And frankly, I always will be. A few of my current favorite series are: Patrica Briggs's Mercy Thompson Kresley Cole's Immortals After Dark Shannon K. Butcher's Sentinel Wars ... and the list can go on and on. I know, there's a bit of a paranormal theme going on, but I do like other romance genres as well. I also recently discovered YA books aren't as bad as I've imaged them to be and can say I'm becoming slightly addicted to them. Who knew? ;) Follow me on Twitter @book__reviewer.
Features & Posts
2 comments posted.

Re: The Chieftain (11:27pm February 27, 2013):

Who doesn't love a man in a kilt? I've always loved any romance set in Scotland and can't believe I've never read any of yours. I will quickly have to remedy that, of course :)

Re: Murder Hooks a Mermaid (10:20pm February 17, 2013):

In the last few years, I've become quite the travel junkie myself. I think my current top wish list destination would have to be the Polynesian Islands, but since I don't see myself going there anytime soon, I'll settle for wherever I can manage to book a ticket to next.