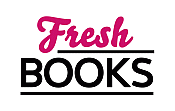 December's Must-Reads: Top Books to Close Out the Year with a Bang
"How hard can it be to break a centuries old curse?"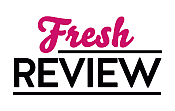 Reviewed by Rosie B
Posted November 21, 2023

Sonya MacTavish always knew her father had been adopted, so when a lawyer arrives to tell her she's inherited a Victorian mansion in Maine from a man named Colin Poole, who also happened to be her father's twin, she's determined to discover more about why her father was separated from his family. Her uncle's will stipulates Sonya must live in the house for three years in order to inherit but Sonya recognizes the house immediately as hers. The ghosts haunting the mansion are going to take a little getting used to though.
Lawyer Trey Doyle is as interested in Sonya as he is in the mystery that surrounds the seven brides. Since the construction of the Poole mansion, seven brides have died there, and all of them end up losing their wedding rings. If Sonya's dreams are any indication, there's a centuries-old curse at work and Sonya is the last one left who is able to break it. With help from Trey, her friend Cleo, and a newly found cousin, Sonya is going to have to solve the mystery and break the lost brides' curse.
INHERITANCE is a spooky but enchanting start to a new series. Nora Roberts writes heartwarming stories we wish we could step into and become a part of. I've never wanted to live in a haunted house more than after reading this book. Ghosts who do all of the housework for you? Sign me up! Roberts infuses so much love and warmth into her writing, you can't help but fall in love with everything, from the location to the characters themselves, especially the four-legged ones. Though there are plenty of ghosts running around the mansion, it's not very scary. You tend to lose yourself in the characters and their relationships with each other. There's an idyllic feel to INHERITANCE which is expertly shattered by the cliffhanger ending. I'm sure there will be many re-reads before the second book in the series is released.
SUMMARY
1806: Astrid Poole sits in her bridal clothes, overwhelmed with happiness. But before her marriage can be consummated, she is murdered, and the circle of gold torn from her finger. Her last words are a promise to Collin never to leave him…

Graphic designer Sonya MacTavish is stunned to learn that her late father had a twin he never knew about—and that her newly discovered uncle, Collin Poole, has left her almost everything he owned, including a majestic Victorian house on the Maine coast, which the will stipulates she must live in it for at least three years. Her engagement recently broken, she sets off to find out why the boys were separated at birth—and why it was all kept secret until a genealogy website brought it to light.

Trey, the young lawyer who greets her at the sprawling clifftop manor, notes Sonya's unease—and acknowledges that yes, the place is haunted…but just a little. Sure enough, Sonya finds objects moved and music playing out of nowhere. She sees a painting by her father inexplicably hanging in her deceased uncle's office, and a portrait of a woman named Astrid, whom the lawyer refers to as "the first lost bride." It's becoming clear that Sonya has inherited far more than a house. She has inherited a centuries-old curse, and a puzzle to be solved if there is any hope of breaking it…
---
What do you think about this review?
Comments
No comments posted.

Registered users may leave comments.
Log in or register now!