"Get ready to curl up this fall with some Halloween-style horrors."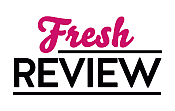 Reviewed by Rosie B
Posted September 27, 2023

Sophie Ferguson's cursed life started when she was eleven and her parents perished in a house fire. Bad luck seems to have followed her ever since but things might finally be turning for her. When a blind date refuses to take no for an answer, Sophie is saved by two good Samaritans. When one of them asks her out, Sophie agrees and ends up as his date at a wedding. Unfortunately for Sophie, a bit of her bad luck seems to be creeping back in, as the date that she came with isn't the one who has her attention.
Alasdair MacKenzie can't believe his bad luck when he meets his life mate at his cousin's wedding. Not only is she someone else's date but he hasn't the first clue as to how to woo her. When his foulmouthed barbarian uncles jump in to help Alasdair claim his mate, he doesn't think things can get any worse. But when Alasdair is poisoned and then hit by a car, he knows there's something more going on than a bout of bad luck. Someone doesn't want Alasdair in Sophie's life and that person is willing to do anything to make sure of it.
Get ready to curl up this fall with some Halloween-style horrors in BAD LUCK VAMPIRE, the latest in Lynsay Sands's long-running Argenau Vampire series. Alasdair can't seem to catch a break when it comes to his attempts to woo Sophie. I love his uncles' bungling attempts to help him win over his life mate. I'm hoping they'll not only pop up again when Alasdair's twin gets his own book but also get happily ever afters of their own. Sophie has such a sad past and you will just root for her to get everything she deserves. I thought the chemistry between Sophie and Alasdair was pretty electric from the moment they met, and I loved how Sophie tried to fight it at the wedding since she was someone else's date. The danger elements tie in to the title of the book really well and I think readers will be surprised as to who's behind all of Sophie's bad luck. Lynsay Sands has the gift of finding humour in the darkest of times and you'll find plenty of laughs in BAD LUCK VAMPIRE.
SUMMARY
New York Times bestselling author Lynsay Sands returns in this latest chapter of the Argeneau series with an immortal who is having a bit of bad luck while trying to woo his life mate…
Alasdair MacKenzie has never once considered himself unlucky in all the centuries he's been an immortal rogue enforcer. Not until he meets Sophie. Finding the beautiful, smart, and funny woman who is his life mate is great luck, actually. But meeting her at a wedding full of Argeneaus, not to mention his own busybody uncles determined to "help him claim his woman," is bad luck. And the fact that Sophie is someone else's date? Well that's just the next level of unlucky.
From the way her gaze travels over his body like a caress to the electric zing whenever they innocently touch…he wants her for all eternity! He'll keep his hands off Sophie until her date is over. After that all bets are off and he'll pull out all the stops to win her. Great plan—until he gets hit by a car. And then he's poisoned. Is his luck that bad, or is someone out to stop this immortal from claiming Sophie as his life mate?
---
What do you think about this review?
Comments
No comments posted.

Registered users may leave comments.
Log in or register now!