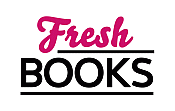 December's Must-Reads: Top Books to Close Out the Year with a Bang
"This Scottish wedding is starting the year off with some missing books and murdered guests."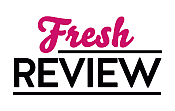 Reviewed by Rosie B
Posted October 24, 2023

Mystery Cozy | Mystery Book Lover | Holiday
Bookbinder Brooklyn Wainwright is looking forward to spending time with her security expert husband, Derek Stone, and the rest of her family in their new home in Dharma. When she gets a call from her good friends in Scotland telling Brooklyn they're getting married on New Year's Day and want Brooklyn and Derek there, they find themselves heading off to Scotland with her parents for the festivities. In addition to the wedding, there's a mystery of twelve missing Christmas-themed books and Brooklyn can't wait to solve this literary crime.
Brooklyn is ready to dive into finding the books as soon as they arrive in Scotland but quickly gets distracted by all the other shenanigans going on, like the chains and screeching sounds she hears in the castle. Problems seem to be piling up as an unwelcome guest decides to use the Scottish New Year's tradition called Hogmanay, where you welcome neighbors, to move into the castle. Then the wedding guests start dying, With the postponement of the wedding, Brooklyn, Derek, and their friends and family race to figure out who's behind the deaths and the thefts of the books before their friends' chance for a happily ever after is forever destroyed.
Kate Carlisle gives readers the first Christmas tale in the Bibliophile Mystery series in THE TWELVE BOOKS OF CHRISTMAS and what a festive mystery is it. I love that we venture over to Scotland for this book and learn a bit about some fabulous Scottish traditions during the holidays. Carlisle's ability to world-build will transport you to a castle where you'll feel like you're hearing the rattling chains of Christmas Past yourself. In addition to the usual suspects, we also get to catch up with Claire and Cameron from book fifteen of the series who are now getting married. There are also bits of information on book restoration sprinkled throughout and as someone who loves books, I couldn't get enough of reading about the process.
With Halloween quickly coming to an end soon, this is the perfect book to dive into to get out of Halloween mode and into the Christmas spirit. If you love a little mystery to liven up your holidays, THE TWELVE BOOKS OF CHRISTMAS is the perfect read to curl up with on a cold, soon-to-be winter day. This cozy mystery series has been one of my absolute favorites since I read the first book and I'm still invested in each of Brooklyn and Derek's adventures. Looking forward to seeing what the next book has in store for readers.
SUMMARY
The first ever Christmas mystery in the beloved New York Times bestselling Bibliophile Mystery series!

San Francisco book-restoration expert Brooklyn Wainwright and her hunky security-expert husband, Derek Stone, face a locked-room murder mystery during the holidays in Scotland.

In the middle of a wonderful Christmas holiday in Dharma, Brooklyn and Derek receive a frantic phone call from their dear friend Claire in Loch Ness, Scotland. The laird of the castle, Cameron MacKinnon, has just proposed to her! They plan to be married on New Year's Day, and they want Derek and Brooklyn to be their witnesses. And while they're visiting, Claire hopes that Brooklyn will be able to solve a little mystery that's occurred in the castle library—twelve very rare, very important books have gone missing.

Once in Scotland, Brooklyn starts working on the mystery of the missing books but is soon distracted by all of the thumping and bumping noises she's been hearing in the middle of the night. You'd think the Ghost of Christmas Past had taken up residence. But when one of the guests is poisoned and another is killed by an arrow through the heart, Brooklyn and Derek know this is not the work of any ghost. Now they must race to find a killer and a book thief before another murder occurs and their friends' bright and happy future turns dark and deadly.
---
What do you think about this review?
Comments
No comments posted.

Registered users may leave comments.
Log in or register now!