"In order to catch the arsonist wreaking havoc, Gemma is going to have to learn to trust her partner."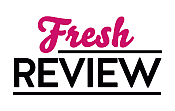 Reviewed by Rosie B
Posted August 22, 2023

ATF Special Agent Brett Tanner knows the fire that killed two teenagers and injured him was arson, even if the official investigation has deemed it not suspicious. When he meets a National Insurance Crime Bureau investigator at a warehouse that had been set on fire for the second time, Brett finds someone who may be able to help him find the arsonist he's been after. Now he just needs to keep his eyes focused on their investigation instead of her.
Having been burned by a colleague who stole her work, Gemma Scott has reason to not trust people she works with, especially the good-looking ones. But Gemma needs Brett's help if she's going to prove someone has been committing insurance fraud in Colorado by burning down houses over the past few years. Teaming up with Brett and his K-9 partner Blaze goes against all her instincts but it may help Gemma with her case. Her heart, on the other hand, may end up a smoldering mess.
Tee O'Fallon heats the pages up in BURNING JUSTICE, giving us arson, murder, mystery, and a delicious slow-burn romance. Brett has survived two fires that resulted in the loss of lives. While there were times I wanted to smack him upside the head for playing hot and cold with Gemma, I appreciate the care given to show the PTSD and guilt he grapples with without there being a miracle cure at the end. Solving the case doesn't solve all his issues.
Gemma and Brett's chemistry absolutely sizzles on the pages. It's so fun watching these two dance around each other, which makes the ending that much more satisfying. Weaving in bits of Colorado reality into her world of fiction (the bagel shop really exists!), O'Fallon crafts a thriller that will have readers on the edge of their seats well past their bedtime.
As great as the human characters are in BURNING JUSTICE, the animals definitely stole the show whenever they showed up on the pages. Whether it's Gemma's goldfish Jaws or Brett's K-9 partner Blaze, anytime they appear, you will start thinking about adopting one or the other. I'm hoping the next addition to this series will feature Evan and his quest for his missing sister. The setup already has me hooked and I can't wait to dive into his story.
SUMMARY
Some cases are hot enough to kill.

After narrowly surviving a childhood fire that killed two of his friends, ATF Special Agent Brett Tanner knows what it's like to get too close to the flame. The trauma only spurs him and his K-9 partner to track down the arsonists targeting a Colorado town. This latest warehouse blaze looks suspicious as hell...and there's a body. Now it's murder.

Fiercely independent insurance investigator Gemma Scott has been burned enough times to know she doesn't need anyone—especially a handsome agent with an agenda. Teaming up with the hardened and determined ATF agent means not just trusting her instincts...it also means trusting him.

Now they're racing against an arsonist with a lethal agenda—one who's willing to burn and kill to hide the evidence. But the killer is only part of a larger mystery. And the searing attraction between Gemma and Brett adds fuel to an already dangerously lethal fire. One that will smoke out a killer...along with Brett's darkest secret.
---
What do you think about this review?
Comments
No comments posted.

Registered users may leave comments.
Log in or register now!