Laura Frantz | Lark's Scottish Shortbread Recipe + Giveaway!

January 18, 2019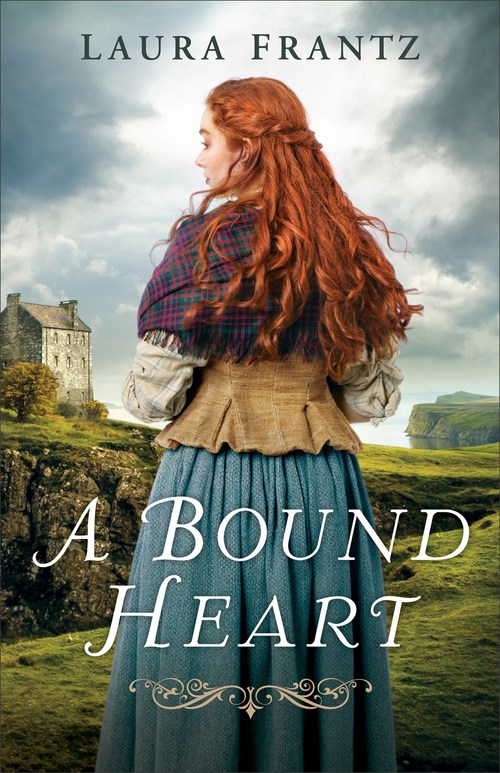 AVAILABLE

January 2019
On Sale: January 1, 2019
416 pages
ISBN: 0800726642
EAN: 9780800726645
Kindle: B07F3F84VG
Paperback / e-Book
Add to Wish List

Also by Laura Frantz:
The Rose and the Thistle, January 2023
A Heart Adrift, January 2022
Tidewater Bride, January 2021
An Uncommon Woman, January 2020

Happy New Year, Fresh Fiction folks! Thank you so much for inviting me to join you today and for helping celebrate the release of my tenth historical novel, A Bound Heart, with a three-book giveaway!
When I'm not writing and traveling, I'm at home in the kitchen baking. As an author, I enjoy reading about as well as including culinary details in my own historical novels. Doing so lends a richness and authenticity to the story. My characters are historical foodies, for sure! And so, I'm delighted to share this Scottish shortbread recipe from my heroine, Lark MacDougall's, humble hearth on the Isle of Kerrera in Scotland. This shortbread pairs deliciously with a steaming cup of tea or even coffee. Sláinte!
Classic Scottish Shortbread
1 cup unsalted butter, room temperature
1/2 cup confectioners' sugar or superfine sugar
1/2 teaspoon salt
1 cup oats, traditional or quick
1-1/2 cups all-purpose flour
1. Preheat the oven to 350°F. Lightly grease an 8" round cake pan.
2. Grind the oats in a blender or food processor. If you don't have a blender or food processor, use quick oats, rather than traditional. Combine the oats with the remaining ingredients in a bowl and mix until smooth.
3. Press the dough into the prepared pan and score it into 16 wedges. A knife, dipped in water between cuts, is a good tool.
4. Bake the shortbread for 35 to 40 minutes, until it's firm and golden brown. Remove from oven, and after 5 minutes turn it out of the pan onto a clean work surface. Cut all the way through the score marks to make wedges, then place the wedges on a rack to cool completely.
Yield: 16 shortbread wedges.
Enjoy!
To enter to win one of three copies of A BOUND HEART, leave a comment below and tell us where you want to travel to in 2019!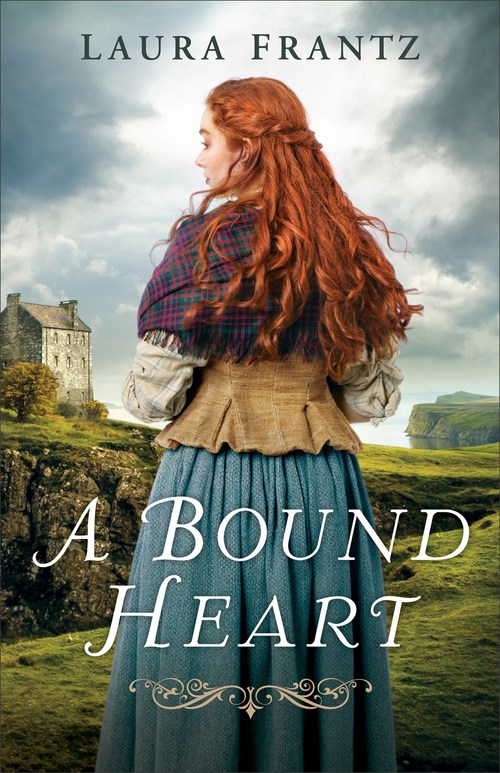 Though Magnus MacLeish and Lark MacDougall grew up on the same castle grounds, Magnus is now laird of the great house and the Isle of Kerrera. Lark is but the keeper of his bees and the woman he is hoping will provide a tincture that might help his ailing wife conceive and bear him an heir. But when his wife dies suddenly, Magnus and Lark find themselves caught up in a whirlwind of accusations, expelled from their beloved island, and sold as indentured servants across the Atlantic. Yet even when all hope seems dashed against the rocky coastline of the Virginia colony, it may be that in this New World the two of them could make a new beginning- -together.
Laura Frantz's prose sparkles with authenticity and deep feeling as she digs into her own family history to share this breathless tale of love, exile, and courage in Colonial America.
Romance Historical | Inspirational Historical [Revell, On Sale: January 1, 2019, Paperback / e-Book, ISBN: 9780800726645 / eISBN: 9781493416622]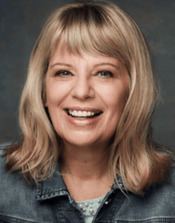 Laura Frantz
is a Christy Award finalist and the ECPA bestselling author of several books, including
The Frontiersman's Daughter
,
Courting Morrow Little
,
The Colonel's Lady
,
The Mistress of Tall Acre
,
A Moonbow Night
, and the Ballantyne Legacy series. She lives and writes in a log cabin in the heart of Kentucky.
Comments
12 comments posted.
Re: Laura Frantz | Lark's Scottish Shortbread Recipe + Giveaway!

I would love to travel to see my daughter in Dallas. Her Hubby got a new
job and she is house hunting today!
(Paula Shreckhise 7:42pm January 18, 2019)
I have read reviews of A Bound Heart and have been looking
forward to reading it. Thanks for the opportunity to win a
couple and for the yummy shortbread recipe too!
(Kt C 9:43pm January 18, 2019)
My hope is to travel to the Dry Tortugas National Park for the incredible
dark skys and quiet. Maybe I'll take some of that shortbread with me too.
It sounds incredible!
(Kathy Roope 9:44pm January 18, 2019)
I would love to travel to Australia this year.
(Bonnie H 10:57pm January 18, 2019)
I love to travel and shortbread is my favorite treat
(Isabella Wilson 1:26am January 19, 2019)
I would love to visit Australia
(Joy Isley 3:14pm January 19, 2019)
How wonderful that you have family history to draw upon for inspiration for your
books. Situations changed so rapidly for people in the past. Much faster than
they tend to do today, and there was so little recourse to rectify the situations.
We are planning a trip cross country to Alaska and back. It will be the third
summer we have planned the trip. Medical issues bumped us out the past two
years. We have our fingers crossed it won't happen again. We have a few
short trips planned for March to Williamsburg, VA, and to Charleston, SC in
April. We are going to conferences in both places. Both are only 5 to 7 hours
from home. Next year we hope to go to Scotland, Ireland, and England.
(Patricia Barraclough 10:34pm January 19, 2019)
thanks you for the chance to win
(Susan Gannon 10:33am January 20, 2019)
I have wanted to travel to Holland every since I read about the country in my fifth grade Geography book about 80 years ago and my second choice would be Ireland, the home of some of my ancestors. I'm not sure either would look as good as my imagination.
(Anna Speed 1:43pm January 20, 2019)
sounds like a really good book,love the cover too
(Vickie Couturier 6:16pm January 20, 2019)
we are planning our trip for the summer to the beach.
(Janeen Phillips 1:38pm January 22, 2019)
Sounds like a snippet taken from Outlander series which finds Claire and Jaime in the new colonies
(Diane McMahon 2:03pm January 22, 2019)
Registered users may leave comments.
Log in or register now!