I'm coming to the conclusion that as writers, we have little choice in what we write. I find that once a story is with me, it takes hold and the characters take on a life of their own. I feel compelled to write their story. If I don't, then they will still niggle me anyway.
This was how it was with my novel, THE THINGS WE DON'T SAY. Consciously, or not, I find I am drawn to the stories of women who somehow, did not fit in with the world in which they found themselves. With my three French novels, the inspiration was the life and famous abandoned apartment of the Parisian Belle Époque courtesan Marthe de Florian, with SECRET SHORES, it was Sunday Reed, a leading figure in the Australian art world, along with Joy Hester, an unsung Australian artist, and with THE THINGS WE DON'T SAY, I became drawn in by Vanessa Bell.
Vanessa Bell was Virginia Woolf's sister. Vanessa was an artist who painted most days of her life and a central figure in the Bloomsbury group, the famous group of artists, writers and intellectuals who fascinate me for their avant garde views, for the way they struck out independently during the turmoil of the early twentieth century and for the relationships that swung between them, drawing them in emotionally, in spite of their beliefs in acceptance, and tolerance…
In THE THINGS WE DON'T SAY, I explored the love between my character, Emma Temple, a Bohemian Artist who lived in Bloomsbury and in a farmhouse in Sussex and who is inspired by Vanessa Bell, and her fellow artist, Patrick Adams, inspired by the real life Duncan Grant.
During the process of writing and researching the book, which is set in London, Sussex and in the South of France, a retrospective exhibition of Vanessa Bell's paintings was held in London, and having ordered and read the catalogue (which didn't help when it came to temptation) I flew to London for a week from Australia to see it, and at the same time, I visited the Bloomsbury group's country house in Sussex, while staying right around the corner from their houses in Bloomsbury, and visiting an exhibition at the Tate which featured Duncan Grant's work.
It's one thing to read and research your characters, and another thing to write. But to visit the places which inspire the novels, to walk where the real women walked who led me to my story is quite another, and a privilege of which I am more than aware.
What evolved into the novel became a personal, involving story for me, an exploration of the role of music and art in our lives, a consideration of these deep thinking Bohemians and their views on how to live a peaceful life based on the appreciation of art, and tolerance. At the same time, I wrote a mystery and a love story that I hope will keep you all entertained.
I hope you enjoy reading THE THINGS WE DON'T SAY as much as I loved researching and writing it. The process was an emotional and moving journey for me, and an exploration of a group of truly remarkable and talented people who grappled with many of the same questions we still face today…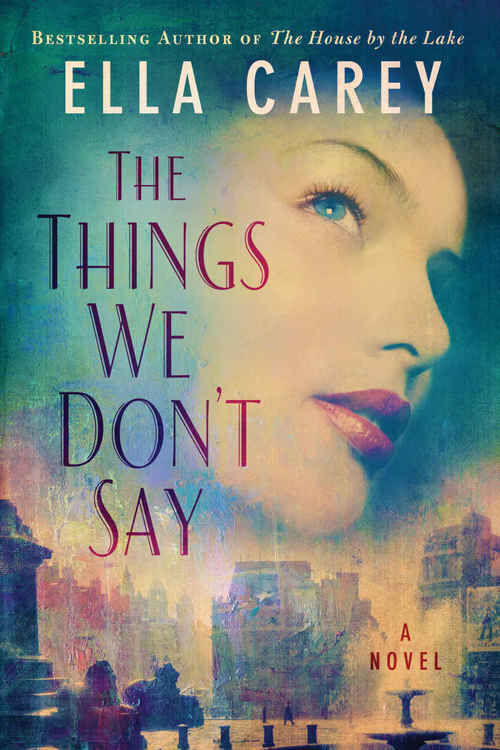 A beguiling painting holds the secrets of a woman's past and calls into question everything she thought she knew about the man she loved…
Nearly sixty years ago, renowned London artist Patrick Adams painted his most famous work: a portrait of his beloved Emma Temple, a fellow bohemian with whom he shared his life. Years after Patrick's death, ninety-year-old Emma still has the painting hanging over her bed at their country home as a testament to their love.
To Emma's granddaughter, Laura, the portrait is also a symbol of so much to come. The masterpiece is serving as collateral to pay Laura's tuition at a prestigious music school. Then the impossible happens when an appraiser claims the painting is a fraud. For Laura, the accusation jeopardizes her future. For Emma, it casts doubt on everything she believed about her relationship with Patrick. Laura is determined to prove that Patrick did indeed paint the portrait. Both her grandmother's and Patrick's legacies are worth fighting for.
As the stories of two women entwine, it's time for Emma to summon up the past—even at the risk of revealing its unspoken secrets.
Women's Fiction [Lake Union Publishing, On Sale: July 1, 2018, Hardcover / e-Book, ISBN: 9781503902183 / ]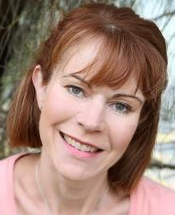 Ella Carey is the international bestselling author of four novels published in the US- Paris Time Capsule, The House by the Lake, From a Paris Balcony and Secret Shores. The books are published in twelve countries, in ten languages and Secret Shores has been shortlisted for an ARRA award in 2018. Ella has degrees in music, majoring in classical piano, and in Arts majoring in nineteenth century women's fiction and modern European history. Ella's fifth novel, The Things We Don't Say, is set for release in the UK, Australia and the US on July 1st, 2018. Ella is working hard on her sixth novel. She writes full time. She lives in Melbourne with her two children and two Italian Greyhounds who are constantly mistaken for whippets.
No comments posted.