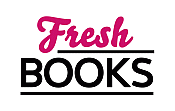 Grab a PSL and a great read in September
Juliette Cross | Why Fairytales?

June 22, 2017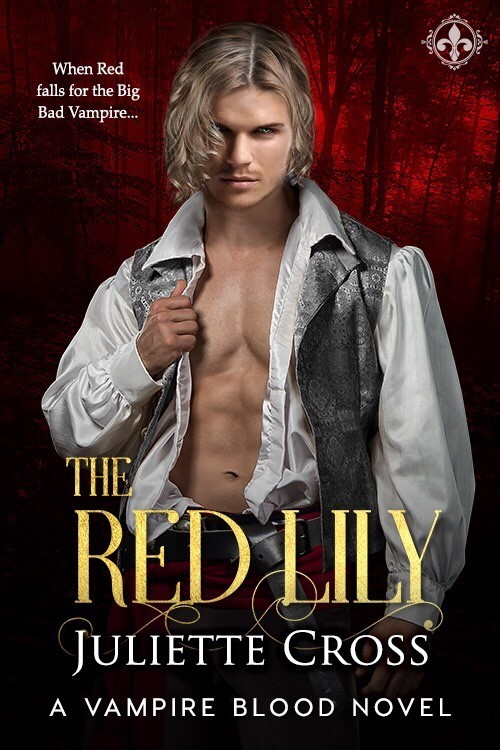 AVAILABLE
Vampire Blood #2

June 2017
On Sale: June 19, 2017
298 pages
ISBN: 1546897356
EAN: 9781633759411
Kindle: B072C3V4DQ
Paperback / e-Book
Add to Wish List

Also by Juliette Cross:
Always Practice Safe Hex, June 2022
Parks and Provocation, April 2022
Walking in a Witchy Wonderland, October 2021
Witches Get Stitches, July 2021

"Fairy tales do not tell children the dragons exist. Children already know that dragons exist. Fairy tales tell children the dragons can be killed." –G.K. Chesterton
Chesterton touches on a profound point that is relevant even in the modern age. Girls and women of all ages find fairytales alluring. Is it the damsel in distress? The knight in shining armor? The slaying of the dragon? Or the magical happily-ever-after? I'm going to venture to say it's all of this which appeals to both little girls and grown women. Let's take a closer look, shall we?
The damsel in distress. What woman has not felt the danger of imminent peril in daily life? Whether she is struggling with family issues, financial strain, pressure at work, or relationship problems, she knows what it's like to dangle from that emotional tower calling out for help. We have all been Rapunzel, looking away from the wickedness within our small worlds and seeking light and hope on the horizon. This is a scenario a girl of twelve or a woman of sixty can understand on an intimate level.
The knight in shining armor. While not every boy or man lives up to the perfect prince charming, the hope that a brave, strong hero will step into her life and help vanquish evil is a constant allure. If she's lucky, she already has a knight who's swept her off her feet and keeps her safe and well-loved. If not, the fairytale tells her he's on his way. Why, even Snow White had to fall into a coma before her prince finally showed up to save the day.
Slaying the dragon. In a world where predators are around every corner, the dragon represents that evil with huge jaws and sharp teeth that can burn you alive or swallow you whole. They are all the dark fears and the traumatic tragedies rolled into one giant beast. Sometimes, it is the heroine of the story who conquers the monster with her cunning. Like the miller's daughter defeats Rumplestiltskin, the fairytale tells us that a girl doesn't necessarily need a hero. She can save her loved ones all with her own intelligence.
The magical happily-ever-after. Fairytales don't simply tell us that evil is real. They tell us that hope and love are real, too. And that every girl—peasant or princess—deserves some magic in her life. If she believes hard enough and keeps the faith, she will find her HEA. Cinderella suffers the loss of her parents, a life of hard labor and emotional abuse, and constant disappointment. Yet, she never gives up on her dreams. In the end, they did come true.
So why fairytales, you ask? Because reality has shown us there is truth in them—a warning to beware and a promise of hope. The big bad wolf could be watching from the woods. So keep a close eye over your shoulder, ladies. Stay on the path. And if you should stray, bring a sharp sword and your clever wit with you.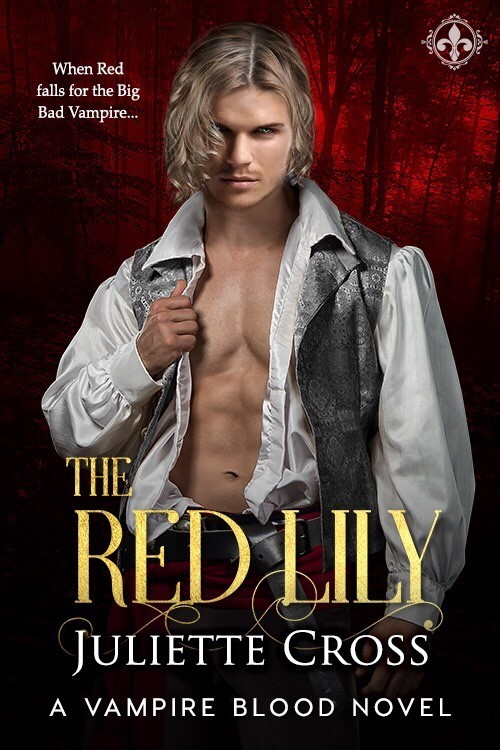 The Black Lily resistance needs a larger army if they are to defeat the vampire monarchy. In order to do so, former lieutenant and traitor to the vampire Crown, Nikolai must seek help from the red-hooded temptress he needs to avoid at all costs. The secret he carries could prove dangerous for her if she gets too close...even though keeping her close—very close—is the only thing on his mind.
Sienna will do anything for the Black Lily, and when Nikolai asks for her assistance to gain the trust of the commonwealth, it's the last thing she wants to do. The thought of leaving her woods and her wolves behind is terrifying...not to mention the danger being with Nikolai poses.
Romance Paranormal [Entangled Select Otherworld, On Sale: June 19, 2017, Paperback / e-Book, ISBN: 9781633759411 / eISBN: 9781633759411]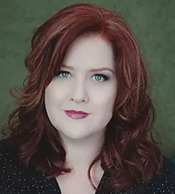 Juliette calls lush, moss-laden Louisiana home where the landscape curls into her imagination, creating mystical settings for her stories. She has a B.A. in creative writing from Louisiana State University, a M.Ed. in gifted education, and was privileged to study under the award-winning author Ernest J. Gaines in grad school. Her love of mythology, legends, and art serve as constant inspiration for her works. From the moment she read JANE EYRE as a teenager, she fell in love with the Gothic romance--brooding characters, mysterious settings, persevering heroines, and dark, sexy heroes. Even then, she not only longed to read more novels set in Gothic worlds, she wanted to create her own.
Comments
No comments posted.

Registered users may leave comments.
Log in or register now!