Hello, my name is Chris Cannon. I'm a speech therapist by day, and an author who writes shape-shifting dragons by night. The Going Down In Flames series is about Bryn McKenna, a sixteen-year-old girl who finds out she's a shape-shifting dragon when flames shoot out of her mouth for the first time. (Surprise!)
Bryn is forced to attend a school for shape-shifting dragons where they expect her to sit quietly and do as she's told. Unfortunately for them, she's not that kind of girl. Adventure, romance, and snarky banter ensues. FANNING THE FLAMES is the fourth book in the young adult, paranormal romance series and it comes out March 6th.
When people find out I write about shape-shifting dragons, they ask some interesting questions.
-So you write fiction?
"No. It's autobiographical." *author shifts into a dragon and blasts flames into the air before launching herself into the sky.
-Is it like Fifty Shades of Gray?
"No. It's a young adult paranormal romance. A sweet romance with lots of teenage angst and drama and swoony guys."
-Is it one of those kissing books?
"It's a kick-ass chick who doesn't take crap from anyone kind of book. And yes, there is some kissing, but there is also a lot of fire-breathing action and adventure."
-Why write about dragons?
"Because dragons are the strongest, most amazing shifters around. They control magic, they can fly, and they can blast anyone who annoys them into a cinder."
-Why do you write and or read young adult when you're well past that age?
*Author gives questioner the evil eye. "Young adult refers to the age of the main character, not the age of the reader. I've never been a ten-year-old boy but I loved Harry Potter. I've never been a Shadowhunter but I enjoyed The Mortal Instruments series, etc."
Have a question you'd like to ask? Leave it below in the comments, and I'll do my best to answer without giving the evil eye. One commenter will win the e-book of their choice from the Going Down In Flames series.
Going Down in Flames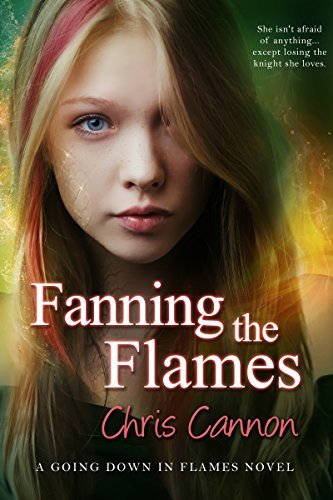 Bryn McKenna has it all, including her smoking-hot knight turned live-in boyfriend, Valmont. Even though she's a hybrid dragon, she's finally fitting into the new shape-shifting dragon world that's become her own. But her grandparents want to ruin everything by making Bryn's nightmare of an arranged marriage to Jaxon Westgate a reality. It doesn't help that Jaxon's father is on a witch hunt for Rebel sympathizers and Bryn finds herself in his line of fire.
If she doesn't say, " I do," she'll lose everything. Good-bye flying. Good-bye best friends. Good-bye magic. But if she bends to her grandparents' will and agrees to marry Jaxon, she'll lose the love of her life—her knight.
Young Adult Paranormal [Entangled Teen, On Sale: March 6, 2017, Paperback / e-Book, ISBN: 9781682814451 / eISBN: 9781633758773]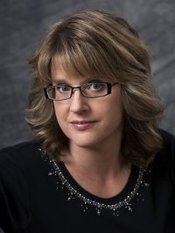 Award winning author Chris Cannon lives in Southern Illinois with her husband and her three dogs, Pete the shih tzu who sleeps on her desk while she writes, Molly the ever-shedding yellow lab, and Tyson the sandwich-stealing German Shepherd Beagle.
She believes coffee is the Elixir of Life. Most evenings after work, you can find her sucking down caffeine and writing fire-breathing paranormal adventures or romantic comedies.
13 comments posted.
I love paranormal and like to share books with my grandchildren. Thank you for writing stories that I can share with a 15 year old girl, who also loves to read.
(Sharon Mitchell 7:50pm February 24, 2017)
Love paranormal romance! Who are some of your favorite authors and how have they influenced your writing?
(Bonnie H 8:08pm February 27, 2017)