My latest release, IT STARTED WITH A KISS, follows Avery, a kidney transplant survivor who is determined to explore every adventure life has to offer, only to find herself falling for a high-octane Search and Rescue hero who lives his life for others. Being married to a real-life Search and Rescue hero, and hearing the amazing rescues he's been a part of, it was only a matter of time before I based a series around a brotherhood of S&R officers. What is sexier and more compelling than a team of alpha-heroes who put their life on the line to bring families safely back together?
A hero in need of a little rescuing.
My goal was to find the perfect heroine—and I wanted her to not just be a survivor, but a warrior. Avery Adams not only knows how tenuous life could be, but she is determined to live her life loud. I loved the conflict that came from pairing a strong, survivalist whose tragic past is a daily struggle, with a fragile woman who refuses to let anything hold her back.
This story was important to me because it deals with many themes from my personal life. I spent much of my childhood in bed, watching the world outside go by while I battled a degenerative disease and the possibility of life in a wheel chair. I am not in a wheel chair and my disease didn't win. That experience made me a warrior and sparked an interest in the concept of living a loud life and making every day as magical as possible. Which became the driving force of the story.
Avery sets out to find adventure, then realizes she wants to bring adventure to other's who aren't healthy enough to seek it themselves. Or never had the chance. Only finding adventure for a woman who's lived her life in a bed, was harder than it seemed. One day I was putting together a "Romancing the Year" gift for my husband, when I realized that I hadn't the first clue as to how to create a romantic adventure for a guy who spends his weekends repelling out a helicopters. And as I was googling "romantic adventures" I got the idea to have my heroine compile a "Life's An Adventure so Live It" list, filled with the unfulfilled dreams of other woman in her life. With every dream Avery fulfills, she grants a wish to a loved one, and she gets one step closer to figuring out how she wants to spend her second chance at life.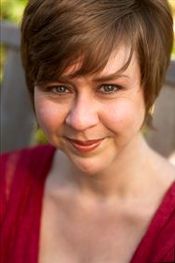 Marina Adair is a #1 national bestselling author of romance novels. Along with the St. Helena Vineyard series, she is also the author of Sugar's Twice as Sweet, part of the Sugar, Georgia series. She lives with her husband, daughter, and two neurotic cats in Northern California.
Sequoia Lake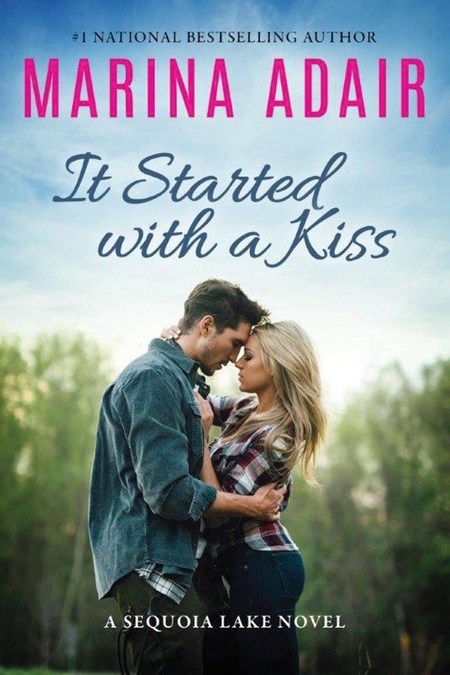 With a kidney transplant behind her, Avery Adams is determined to channel her inner adventurer and explore everything life has to offer. Only problem is, the closest she's ever come to a real-life adventure was sixth-grade science camp. So to seize the summer in her rustic Sierra Nevada town, she takes a job as a guide at the local adventure lodge. But Avery doesn't realize her biggest challenge will register at six-plus feet of rugged good looks and alpha-male charm.
As a member of the Sequoia Elite Mountain Rescue team, Tyson Donovan has made a life out of cheating death and rescuing weekend warriors from the treacherous terrain. "The world is my home" is more than just a motto; it's what scares off women who would otherwise try to tie him down. When his dad's health lands the family's adventure lodge in serious danger of going up in flames, he moves home—and quickly remembers why he left. Until he meets Avery, the irresistible new guide who makes him want to stay.
Tyson gives the inexperienced Avery a lesson in romance that her books could never teach her. And with her undeniable spirit for life, Avery shows Tyson the healing power of love. But with one misstep, everything comes crashing down, and they'll both have to take the biggest leap of all—into the kind of adventure that lasts a lifetime.
Romance Contemporary [Montlake Romance, On Sale: January 31, 2017, Paperback / e-Book (Kindle), ISBN: 9781503939684 / ]
2 comments posted.