At the moment of the Emperor's death, everything changes in the palace. Mei, his former concubine, is free, and Pheasant, the heir and Mei's lover, is proclaimed as the new Emperor, heralding a new era in China. But just when Mei believes she's closer to her dream, Pheasant's chief evil wife, Lady Wang, turns against Mei and takes unthinkable measures to stop her. The power struggle that ensues will determine Mei's fate–and that of China.
First banished to a Buddhist monastery, Mei is then threatened with death for her daring escape. Back at the palace and living in secret, she is surrounded by enemies. Only by fighting back against those who wish her harm will Mei be able to realize her destiny as the most powerful woman in China. This fascinating story is part of a duology that includes THE MOON IN THE PALACE.
Writing a Woman's Life columnist Yona Zeldis McDonough chats with Randel about her background and the path that led her to write these richly imagined and compelling tales.
YZM: When did you start writing?
WDR: I published my first short story when I was in fourth grade. So I guess I can say I started to write then? But I was writing in Chinese, not English – I began to write and speak in English when I came to the U.S. at the age of 24.
YZM: English is your second language; have you ever written in Chinese?
WDR: Yes. I also wrote a novel in Chinese when I was 21, but the novel was rejected by an editor in Shanghai. Humiliated, I burned the manuscript and decided to switch to English and learn the language instead.
YZM: What drew you to this subject matter?
WDR: I was inspired to write about Empress Wu in graduate school after I read Maxine Hong Kingston's The Woman Warrior. I was fascinated with the prose, but was upset with the story of a Chinese woman who drowned herself because she was pregnant out of wedlock and her family considered her a disgrace. During the discussion with my classmates, I also learned how little they knew of China and courageous Chinese women, so I decided to write about a strong Chinese woman who succeeded in controlling her destiny. The first women I thought of was Empress Wu. I began to write and research about her in early 2004.
YZM: Can you talk about the research process? What were most fun/most challenging parts of doing it?
WDR: I spent six years researching ancient China! I studied Sun Tzu's The Art of War, Lao Tzu's Tao Te Jing, Confucius' Analects, Shi Jing, classical Chinese poetry, and historical record of the Sui Dynasty and Tang Dynasty in original ancient Chinese text, modern Chinese and English translations. Besides that, I also pored over books regarding the history of the tribes living at the border of China, Chinese art, painting, architecture, silk, rituals, food, fashion, sports, and women's life in the society. There was so much to learn. Sometimes I got sucked in and tended to write too much about the research findings, forgetting what was important to my story, and as a result, my story lost focus. It took me years to understand that I needed to write fiction, not history. So I cut out many details during revisions.
The challenging part of the research? To swallow unfavorable comments about women and Empress Wu. Because many ancient Chinese historians were faithful devotees of Confucianism, which had a negative view of women and believed they must serve men and should not be involved in politics, the historians often looked down on females and lambasted them, accusing them of behaving inappropriately. It was very hard to read those comments.
YZM: Do you feel Empress Wu's story has a meaning for today's women?
WDR: Absolutely. Empress Wu was one of the most competent rulers in the Chinese history. She ushered in a golden age for China. During her reign, China prospered in trade, economy, arts, and literature and became a role model for the neighboring countries such as Korea and Japan. Few male rulers in the Chinese history duplicated her success.
Not only that, she was also the first feminist in the Chinese history who strove to promote women. She encouraged women to learn and study, giving them the right to be educated, insisted on giving them the equal right to own land, just like men, and even employed them in the court – one of her prime ministers was a woman.
She did all that in the seventh century, when many men believed women were mere properties and reproduction tools.
Because of Empress Wu, women in the Tang Dynasty rode horses and played polo, enjoying freedom that women of later generations could never dream of. History told us that after Tang Dynasty's demise, women were forced to break their toes and bound their feet, a tradition that lasted for almost one thousand years in China.
So we know Empress Wu was a trailblazer for women, but we still need to know about her story and see how she rose among hostility and stood triumphant. We need to understand that her path was not a smooth ride and that she was assaulted and suffered greatly, but it was her strength, her resiliency, her tolerance, her extraordinary ability, and her persistence in her belief that helped her succeed. It is not often that we hear this kind of success, but Empress Wu did it and showed the world – that is inspiring to any women of any time, of any country.
YZM: What are you working on now?
WDR: I'm working on another story set in China, although strictly speaking it is not historical fiction. But I'll go back to historical fiction and introduce more of the courageous Chinese women and their stories to readers in the U.S.
YZM: If you weren't a writer, what would you be?
WDR: I would probably be a psychologist, I think. I'm fascinated with people, and I love to talk to people, listen to their plights, and, if possible, help unravel the knots in their minds. I actually contemplated on getting a psychology degree after I received eighty rejection letters from agents. But I missed the deadline. So now I stick to being a writer!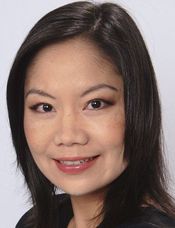 WEINA DAI RANDEL is the author of The Empress of Bright Moon duology, THE MOON IN THE PALACE and THE EMPRESS OF BRIGHT MOON. She was born and raised in China. Her passion for history compels her to share classical Chinese literature, tales of Chinese dynasties, and stories of Chinese historical figures with American readers.
Weina received an M.A. in English from Texas Woman's University in Denton, Texas, where she was inspired to write about Empress Wu of China when she took a class in Asian American literature. She is a member of the Historical Novel Society and the Writer's Garret in Dallas.
The Empress of Bright Moon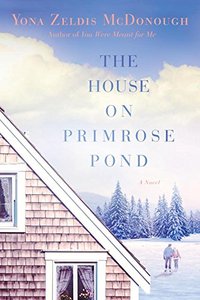 A compelling novel about one woman's search for the truth from the author of YOU WERE MEANT FOR ME.
After suffering a sudden, traumatic loss, historical novelist Susannah Gilmore decides to uproot her life—and the lives of her two children—and leave their beloved Brooklyn for the little town of Eastwood, New Hampshire.
While the trio adjusts to their new surroundings, Susannah is captivated by an unexpected find in her late parents' home: an unsigned love note addressed to her mother, in handwriting that is most definitely not her father's.
Reeling from the thought that she never really knew her mother, Susannah finds mysteries everywhere she looks: in her daughter's friendship with an older neighbor, in a charismatic local man to whom she's powerfully drawn, and in an eighteenth century crime she's researching for her next book. Compelled to dig into her mother's past, Susannah discovers even more secrets, ones that surpass any fiction she could ever put to paper...
About Yona Zeldis McDonough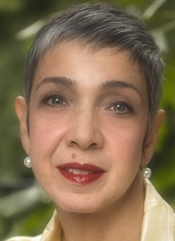 Yona Zeldis McDonough is the author of six novels; her seventh, THE HOUSE ON PRIMROSE POND, will be out from New American Library in February, 2016. In addition, she is the editor of the essay collections The Barbie Chronicles: A Living Doll Turns Forty and All the Available Light: A Marilyn Monroe Reader. Her short fiction, articles and essays have been published in anthologies as well as in numerous national magazines and newspapers. She is also the award-winning author of twenty-six books for children, including the highly acclaimed chapter books, The Doll Shop Downstairs and The Cats in the Doll Shop. Yona lives in Brooklyn, New York with her husband, two children and two noisy Pomeranians.
No comments posted.