One of my favorite things to read and write about in a historical romance is the ubiquitous house party. Back in the Regency, when it took a while to travel, guests might stay with a host for several weeks. I think my introverted self has a horrified sort of fascination with the idea of this (I'm pretty much ready to go after I've visited someone for a couple of days.)
In my novel, THE IMPROPER BRIDE, our hero finds himself in want of a wife and decides to host a house party at his grand country estate. As you can imagine, the guests during these extended parties needed to be occupied (possibly so they wouldn't drive each other mad, but maybe that's just my point of view). This became a little harder to do if, like in THE IMPROPER BRIDE, the guests are snowed in. Being limited to the indoors automatically rules out hunting or shooting for the men, or riding, walking, carriage rides, and lawn games for both genders.
But still, there were plenty of options for indoor entertainment, from a variety of word games to amateur theatricals. While my hero, Henry, is quite content with a sedate game of cards for entertainment, his guests prefer something a little livelier. He finds himself an unwilling participant in activities with more scandalous potential, including what he calls the "soul destroying" Questions and Commands, which was basically an early form of Truth or Dare. Though, in the game's earliest variant, refusing to answer a question meant you might end up having your face "smutted" (or marked with soot), so there were a few minor differences between then and now. (But perhaps the threat of having your face smutted would be a fun addition to the modern game?)
Henry and his guests survive Questions and Commands…though surviving it with their dignity intact is another matter entirely.
As many characters have discovered, there's so much romantic potential during a house party—all of those long days and nights, being in close proximity, slipping away from watchful chaperones. But while I love writing about the awkward and potentially scandalous situations that a house party and games like Questions and Commands can provide, I'm pretty relieved that multi-week gatherings are a thing of the past.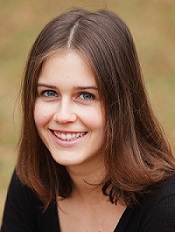 Lily Maxton grew up in the Midwest, reading, writing, and daydreaming amidst cornfields. After graduating with a degree in English, she decided to put her natural inclinations to good use and embark on a career as a writer.
When she's not working on a new story, she likes to tour old houses, add to her tea stash, and think of reasons to avoid housework.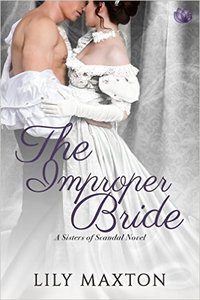 Cold, arrogant, and demanding Henry Eldridge, Marquess of Riverton, would never dally with a mere servant. But when Henry is injured in a horrible fire, his pretty housekeeper Cassandra nurses him back to health, throwing them together day and night. As he slowly heals from his burns, their friendship blossoms, and the class walls between them start to crumble. Cassandra is surprised by glimpses of a kind and thoughtful man beneath her employer's hard façade—and even more surprised when she develops tender feelings for him. But anything between lord and servant is impossible...and besides, as a widow, she knows love only leads to heartbreak.
Henry is changing, as well. His close brush with death has opened his eyes to his self-imposed emotional isolation...and has urgently reminded him of his duty to marry a well-bred lady and produce an heir. Determined to do right by his family name, he immediately begins searching for a suitable bride. But Cassandra is the only woman who is never far from his mind or his heart. Contrary to everything he's been taught to believe, he realizes his lovely housekeeper might just be his perfect match. Now, if only he could convince everyone else of that. Especially Cassandra...
3 comments posted.
Smutted? That's a new one to me. I think the smart person would try to avoid that game!
(Pat Dupuy 1:08pm February 15, 2016)