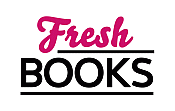 Spring for these books in March
Amanda Cooper (aka Victoria Hamilton) | Cozy Is As Cozy Does

February 15, 2016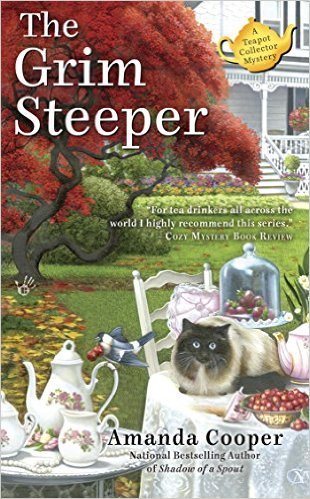 The Grim Steeper
Amanda Cooper
AVAILABLE
Teapot Collector Mystery #3

February 2016
On Sale: February 2, 2016
Featuring: Sophie Taylor; Jason Murphy
293 pages
ISBN: 0425265250
EAN: 9780425265253
Kindle: B00X593DCU
Paperback / e-Book
Add to Wish List

Also by Amanda Cooper:
The Grim Steeper, February 2016
Shadow Of A Spout, April 2015
Tempest In A Teapot, June 2014

I write what are called 'cozy' mysteries, and this time of year do I ever want to feel cozy! As I look out my office window, the snow is gently falling and gathering in my neighbor's pine trees. Sometimes a gust of wind comes up and tosses the tops of those pines, sending a flurry of snow sideways. I have a steaming mug of tea on my desk, and a plate of Walkers' shortbread cookies. My cats are bugging me, bored out of their tiny minds because of the weather. Feline Cabin Fever, I suppose. I'll probably wander onto Pinterest later to 'research' teapots and recipes.
And there you have several 'cozy' elements right there: tea, cats, and recipes! I love the 'cozy' lifestyle! And I feel so very fortunate to write cozy mysteries for cozy readers. But… what is a cozy mystery? In truth the inclusion of those things – tea, cats, recipes – are not to me the defining elements of a cozy mystery.
Here are my top three characteristics of a cozy mystery:
Small town setting OR (as in Cleo Coyle's brilliant Coffeehouse mysteries) the ability to take a portion of a big city and make it feel like a small town.
An amateur sleuth OR a professional detective acting, for the most part, outside of the bounds of their profession, in other words, on something of great importance to themselves or someone they love.
No gore or truly graphic violence; descriptions of the wounds are kept to a minimum and no children or pets killed!
These attributes (and others, of course) make a cozy mystery. Some authors prefer to call what we write 'traditional' mysteries, meaning similar to the original amateur sleuth novels of Agatha Christie, her Miss Marple novels in particular. But don't worry about labels. I, for one, don't feel the need to call my books anything but cozy, because after all, the definition of the word cozy is 'giving a feeling of comfort, warmth, and relaxation.' Even though I deal with cunning killers and dead bodies, I still hope I give you, in my novels, that feeling of comfort, warmth and especially relaxation!
So brew a cup of tea (or coffee, or pour a glass of wine), curl up with your cat (or dog, or parakeet, or otter) and enjoy a cozy mystery!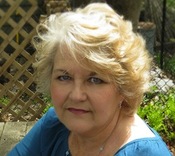 Amanda Cooper is the pseudonym for bestselling mystery author Victoria Hamilton. She writes the Vintage Kitchen Mysteries and the Merry Muffin Mysteries as Hamilton, in addition to the Teapot Collector Mysteries as Amanda Cooper. Cooper's long time love of mystery novels started at age twelve when her mom handed her an Agatha Christie book and said 'Read!'. Thousands of novels later Cooper is still reading. And writing.
But besides those two favorite pastimes, Cooper also enjoys collecting vintage kitchenalia, old books, teacups, teapots and other ephemera. Perfume is her secret addiction. She likes to cook, hates to clean, and enjoys time spent with friends chatting over wine or tea. She loves crafts, loathes boredom, and her guilty pleasure is 'reality' TV, which she knows is largely fake but enjoys anyway. Cooper thinks that people are the most interesting study of all, and more than anything, she loves to hear from readers, not just about her books but about anything and everything.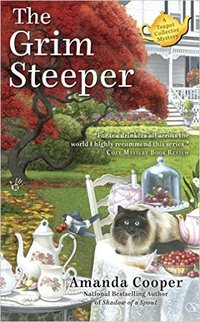 Mid-October in the charming Finger Lakes town of Gracious Grove means it's time for the annual Fall Fling Townwide Tea Party. The highlight of the festivities is a roaming tea-tasting, which includes a stop at Auntie Rose's Victorian Tea House. Sophie Taylor would like to share her enjoyment of the event with her sort-of boyfriend, English teacher Jason Murphy, but Jason's dean has accused him of falsifying grades to help an athlete at the local college. Steamed and stressed, Jason shows up the night of the party with bags under his eyes.
But the dean shows up under Sophie's Japanese Maple later that night, murdered, and now Jason is suspected of far worse than fudging grade reports. It's up to Sophie, her Nana, and their friends the Silver Spouts to pore over the clues to find out who really decided to teach the dean a lesson.
Comments
1 comment posted.
Re: Amanda Cooper (aka Victoria Hamilton) | Cozy Is As Cozy Does

This is why I read FreshFiction so I can find new authors to
me. You listed the reasons I love to read a cozy mystery. I
agree a cup of tea or a glass of wine goes great with the
books. A suggestion: Goodwill always has such pretty teacups
people have donated. We used some this past Christmas to make
teacup candles. The ideas came from Pinterest. I look forward
to reading your books.
(Leona Olson 10:08am February 16, 2016)
Registered users may leave comments.
Log in or register now!