Jenny Holiday | The Four Best Jane Austen Adaptations You've Never Heard Of

February 3, 2016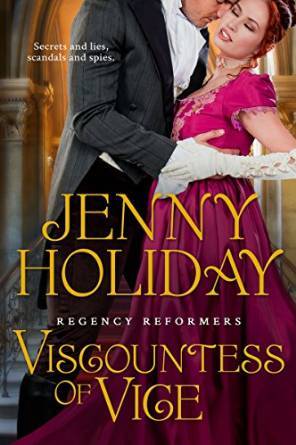 Viscountess of Vice
Jenny Holiday
AVAILABLE
Regency Reformers #3

February 2016
On Sale: January 25, 2016
Featuring: Lady Catharine, Viscountess Cranbrook; James Burnham
336 pages
ISBN: 1682810941
EAN: 9781682810941
Kindle: B019CBM604
e-Book
Add to Wish List

Also by Jenny Holiday:
So This Is Christmas, October 2022
Add to review list
Duke, Actually, November 2021
Sandcastle Beach, March 2021
A Princess for Christmas, October 2020

We all know about Colin Firth emerging from the lake. (Right???? If not, here's a little primer on "the scene that changed everything.")
Mr. Darcy and his soggy shirt are the stars of what is probably the most popular Jane Austen adaptation out there, the 1995 miniseries that also starred Jennifer Ehle as Lizzy Bennet. And, hey, you'll get no argument from me. That series is a delight from start to finish.
But how about some lesser-known Austen adaptations and Austen-inspired movies and TV shows? Without further ado, I give you my four favorites.
So there you have it. I have discovered that all of these, with the exception of The Jane Austen Book Club, are on YouTube. So I'm not really sure why you're still reading this—you've got your work cut out for you!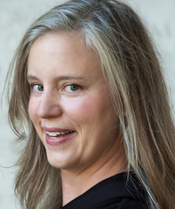 Jenny Holiday started writing in fourth grade, when her awesome hippie teacher, between sessions of Pete Seeger singing and anti-nuclear power plant letter writing, gave the kids notebooks and told them to write stories. Most of Jenny's featured poltergeist, alien invasions, or serial killers who managed to murder everyone except her and her mom. She showed early promise as a romance writer, though, because nearly every story had a happy ending: fictional Jenny woke up to find that the story had been a dream, and that her best friend, father, and sister had not, in fact, been axe-murdered.
From then on, she was always writing, often in her diary, where she liked to decorate her declarations of existential angst with nail polish teardrops. Eventually she channelled her penchant for scribbling into a more useful format. After picking up a PhD in urban geography, she became a professional writer, spending many years promoting research at a major university, which allowed her to become an armchair astronomer/historian/particle physicist, depending on the day. Eventually, she decided to try her hand again at happy endings--minus the bloodbaths.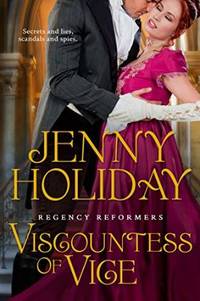 Secrets and lies, scandals and spies.
All Lady Catharine, Viscountess Cranbrook, wants is a little excitement. Bored of playing the role of the ton's favorite slightly scandalous widow, she jumps at the chance to go undercover as a courtesan to help with an espionage mission. After all, beneath her outrageously low bodice beats the heart of a patriot.
Social reformer James Burnham is conducting a study of vice in England's capital. Driven by his own secrets, he is methodical, intelligent—and wickedly handsome. Catharine is the last sort of woman the upstanding James should want. But want her he does, though she stands for everything he opposes.
When Catharine and James are forced to band together to advance their causes, they'll be drawn into a web of secrets and lies that endangers their lives—and their hearts.
Comments
No comments posted.

Registered users may leave comments.
Log in or register now!