People have often asked why I chose Madagascar as the setting for the start of MARK OF THE LEOPARD. Part of the idea for the book came from a story I was told about someone who had been stranded on Madagascar back in 1703. With the storyteller's permission, I adapted his tale and went on to develop what became Mark of the Leopard.
Madagascar intrigued me from the start. It's home to some remarkable natural features, such as a lava-field that is almost impossible to cross, striated as it is by massive crevices guarded by razor-sharp edges; and an amazing underground river full of Nile crocodiles.
Besides these incredible natural features, when I first began researching what the island was like in the early 1700s I had no idea how vastly different it would prove to be from the Madagascar of today. Where now there are vast tracts of barren land there used to be tall lush forests filled with strange and wondrous wildlife which was then and is now still pretty well unique. Of course the Europeans who went there had never seen anything like the lemurs they encountered in the trees and so, for want of a better word, they called them monkeys. They had no name for the many species of chameleon found on Madagascar either, so they became dragons; the Nile crocodiles were called alligators; and a vicious small carnivore which has since become extinct they called a fox.
Even the people who inhabited the island didn't look like the people who live there now. First-hand accounts describe a race with coffee-colored skin, aquiline features and straight black hair, often worn long and curled up on top of the wearer's head in elaborate decorated loops, a fashion that applied to both men and women.
Both sexes wore beautiful brightly colored robes made from cotton or silk. They also adorned themselves with copious jewelry, such as hoop earrings, bracelets, necklaces and ornate belts made of copper, silver and gold, all of which were mined on the island.
They lived an organized life with tribal kings ruling over a number of different villages, and they had a well-ordered social structure. Adultery was not tolerated and was usually punished by death, as was the act of abandoning a wife. Pointing was considered taboo, so they used a knuckle to indicate a person or direction instead. Possibly the biggest impediment to peace on what should have been an idyllic island was that tribal warfare was endemic, and raids to steal cattle and capture people as slaves were both a constant pastime and a constant threat.
During the early 1700s Madagascar was a haven for pirates and the many slave-trading ships that plied the Indian Ocean in search of unfortunates to carry off to sell at the Cape of Good Hope, the West Indies and the Americas, so capturing people from another tribe to sell to the slave-traders was a lucrative business.
Besides being an island paradise, where food was abundant and living and loving should have been easy, it was also a cruel and colorful place. With so much conflict and so many impediments to trip up my characters, I felt that Madagascar would form the perfect backdrop for the start of my story. I hope readers enjoy reading it as much as I did writing it.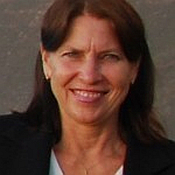 Kathy Stewart was born in South Africa, and she and her husband now live on the Gold Coast, Australia. She has published a number of books as well as numerous articles and short stories in magazines and anthologies. Her manuscripts, The Chameleon Factor and Race Against Time, were shortlisted and longlisted respectively for the 2010 Crime Writers Association Debut Dagger Award in the UK.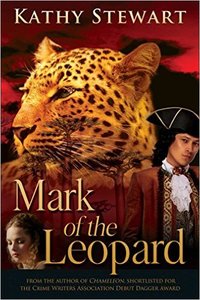 From the author of Chameleon comes this historical fiction novel, Mark of the Leopard, the second in the African history series, a story of romance, mystery, danger and betrayal set against a backdrop of wild lands and raging seas. In 1703 Sabrina Barrington and her children are shipwrecked and presumed drowned off the Cape of Good Hope, the site of the present-day city of Cape Town.
Fourteen years later, an investigator tells Sabrina's brother, Lucien Castle, that one of his sister's children has been seen on the island of Madagascar, off Africa's east coast. It is imperative to return the youngster to England before his twenty-fifth birthday, otherwise his grandfather, the corrupt and detested Robert Barrington, will usurp his rightful inheritance. Castle is the only one who can confirm the young man is not an impostor. In order to do this he must leave the comfort of Amsterdam in Holland and embark on a journey into the unknown.
Will Castle be able to overcome his demons and find his nephew in time? Or will he succumb to the perils that beset his epic expedition every step of the way?
In a voyage that takes them from the untamed island of Madagascar to the storm-tossed Dutch outpost at the Cape of Good Hope, Castle and his companion must face innumerable dangers and battle not only rival investigators but also each other.
Buy MARK OF THE LEOPARD:
Kindle
|
BN.com
|
Kobo
|
iTunes/iBooks
|
Google Play
3 comments posted.
Thanks, Leona. I so enjoyed writing the book and doing the research. As you say, there are so many different kinds of lemur. Madagascar is a fascinating place.
(Kathy Stewart 10:36pm December 14, 2015)