Way back when I was an undergraduate at Vassar College, I majored in art history. My classes were stimulating and exciting; my teachers interested and caring. I loved my academic life and was an excellent student. Since I was happy with my studies and did not have a clear idea about what to after I graduated, I decided to keep on being a student. I applied to and was accepted by a PhD program in art history at Columbia University. But I found graduate school an arid and joyless climate where everyone had a briefcase. I bought one too; sadly it did not help.
I discovered my passion for writing in these years, and I soon left school to pursue a life as a fiction writer. I had new interests, new concerns, and new challenges. Rarely did I think about my brief time in graduate school; it seemed like more of a detour than a destination and I just did not view it as that important.
Fast-forward about three decades to the writing of my fourth novel, TWO OF A KIND. One of the main characters, Christina Connelly, is an interior designer and in the course of her work redecorating an elegant and lavish old Brooklyn townhouse, she makes a surprising discovery in the upstairs closet. That discovery turns out to be a portrait by the American artist John Singer Sargent and as I wrote these sections, I found, lo and behold, that my early training as a would-be art historian was not only useful but also highly resonant.
Even though the painting itself was invented, all the issues surrounding it—provenance, subject matter, biography of the artist, cleaning, appraisal and value—were real and the knowledge I had gained as a student of art history helped shape the story and add texture to it as well. Brushwork, color, and composition—I remembered the language I had learned and I found I loved describing the painting, a portrait of an auburn haired young girl in a white dress seated on a sofa with a spaniel. I pored over lavishly illustrated art books and drew on actual paintings by Sargent to create a plausible-seeming work. Who were his subjects? How did he portray them? These were questions whose answers helped make the fictional Then there was the effect the fictional portrait had on the various characters.
Christina responds to it as a work of art rescued from obscurity; the owner of the portrait has a strong sentimental attachment because it belonged to a beloved relative. Her husband sees it only in terms of its monetary value and wants to auction it. The restorer hired to clean it has other plans for it entirely. The conflicting views and desires offered opportunities for drama and suspense.
This entire subplot, which I feel added a lot to the novel, came directly out of a time in my life I seldom recalled and to which I had assigned little value. But I was wonderfully, happily wrong. Writing is the ultimate act of recycling: everything, whether it seems important or not, can be grist for the fictional mill and nothing, not single word or thought, is ever wasted.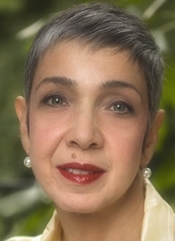 Yona Zeldis McDonough is the author of six novels; her seventh, The House on Primrose Pond, will be out from New American Library in February, 2016. In addition, she is the editor of the essay collections The Barbie Chronicles: A Living Doll Turns Forty and All the Available Light: A Marilyn Monroe Reader. Her short fiction, articles and essays have been published in anthologies as well as in numerous national magazines and newspapers. She is also the award-winning author of twenty-six books for children, including the highly acclaimed chapter books, The Doll Shop Downstairs and The Cats in the Doll Shop. Yona lives in Brooklyn, New York with her husband, two children and two noisy Pomeranians.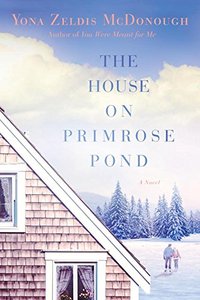 A compelling novel about one woman's search for the truth from the author of YOU WERE MEANT FOR ME.
After suffering a sudden, traumatic loss, historical novelist Susannah Gilmore decides to uproot her life—and the lives of her two children—and leave their beloved Brooklyn for the little town of Eastwood, New Hampshire.
While the trio adjusts to their new surroundings, Susannah is captivated by an unexpected find in her late parents' home: an unsigned love note addressed to her mother, in handwriting that is most definitely not her father's.
Reeling from the thought that she never really knew her mother, Susannah finds mysteries everywhere she looks: in her daughter's friendship with an older neighbor, in a charismatic local man to whom she's powerfully drawn, and in an eighteenth century crime she's researching for her next book. Compelled to dig into her mother's past, Susannah discovers even more secrets, ones that surpass any fiction she could ever put to paper...
2 comments posted.
Thanks for writing, Peggy Roberson! If you send me your address (you can DM me on Facebook) I will send you a bookmark or two!
(Yona Zeldis McDonough 10:05pm November 6, 2015)