INSPIRATIONAL NOVELS: NO SOAPBOXES ALLOWED!
By Vicki Hinze, Beth Pattillo, Jean C. Gordon
Authors are clear.  If readers want preaching, they'll sit before a pulpit.  Yet misconceptions about inspirational novels persist among readers.  So a few authors thought they'd share a bit about inspirational novels from the writing side of them.
"I didn't expect that in an inspirational novel."
I get letters from readers that start that way or end that way often. To be honest, I'm not sure why. Inspirational novels are ones where people of faith struggle and cope, sometimes winning and sometimes losing their battles. True, writing suspense, sometimes their problems are ones we don't face, but they're sure ones we can imagine ourselves facing.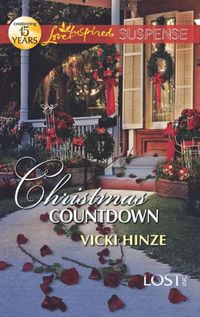 Look at Maggie Mason, the heroine in CHRISTMAS COUNTDOWN, the 2nd book in my Lost, Inc. series. Maggie has isolated herself trying to protect her family from harm. Who, put in her situation, wouldn't choose to protect her family? But, as happens in real life all too often, one who intends us harm won't leave her alone. He just keeps coming and coming . . . and coming. Maggie falls in love, but she fights it. Trapped in a cat-and-mouse maze with a killer... what kind of woman would bring a man she loves into her life and endanger him, too?
We all struggle. We all face problems. But being a woman of faith, Maggie pulls on the inner strength that faith gives her to make constructive decisions and wise choices that help guide her course.
I guess if I could clear one misconception about inspirational novels, it's that they're people of faith on soapboxes, preaching. They're not. They're stories about ordinary people facing the problems everyone faces, and some problems unique to them, relying on their faith to help them get through the hard times. To me, that reliance and constructive solutions to problems is what inspirational novels are all about. Often we're trapped in troubles and can't see the light at the end of the tunnel. In inspirational novels, we see the light and are reassured a way out of challenges exists, and if Maggie can find it, then we can, too. In other words, these novels inspire us to rely on our faith for wisdom, guidance and that strength we need to seek constructive solutions.
You can read more about Maggie on www.vickihinze.com in Books, or on Lost, Inc.'s site at www.lost-inc.com. Visit Facebook at http://www.facebook.com/vicki.hinze.author.
What makes a novel inspirational? I think there are as many answers to that question as there are readers! What inspires me is reading about that deep connection we all long to have with God, with ourselves, and with others.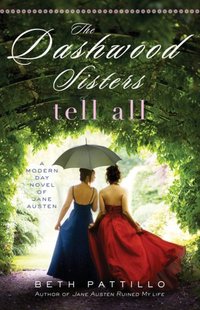 In my most recent novel, THE DASHWOOD SISTERS TELL ALL, I wanted to explore that kind of deep connection that exists between sisters, and who better to use as a launching pad than Jane Austen! Not only did she have a very close relationship with her own sister, but her novels feature many sets of sisters and their myriad different relationships.
Ellen and Mimi, the main characters in my novel, have had a difficult relationship, despite their late mother's constant efforts to make them grow closer. Their mother wanted them to be like Eleanor and Marianne Dashwood from Austen's Sense and Sensibility, but instead, they turned out to be more like oil and water! The novel explores the sisters' journey and their task not only to find a resting place for their mother's ashes but to forge a better relationship as sisters.
I think any novel that inspires us to grow closer to God, ourselves, or one another is inspirational, and even though The Dashwood Sisters Tell All doesn't talk directly about the divine or faith or salvation, I hope it shows what those things look like in our very human relationships. Writers are always admonished to "show, don't tell," and I believe that one example, well shown, will always inspire people more than pages and pages of sermons!
To find out more about Ellen and Mimi or what else I find inspirational, visit me online at www.bethpattillo.com.
I've had people tell me, "I don't read inspirational novels because the characters are all too perfect."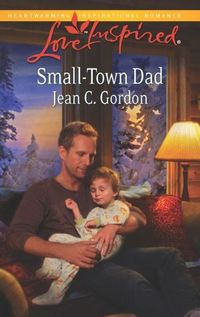 Not true. Characters in inspirational novels have as many flaws as characters in other fiction. They get angry, jealous, impatient, depressed; can be arrogant, selfish, mean, thoughtless, greedy and biased. You name it. And they make the same mistakes as other characters and real people.
Take Neal Hazard the hero in my upcoming Love Inspired SMALL-TOWN DAD, book two in my Paradox Lake series (release date December 18). Neal became a single father at age 17 when his girlfriend deserted him and their infant daughter. Granted, he stepped up and raised his daughter himself—with some help from his family. But now that she's in college, he thinks it's time for "it to be all about him" for a change. When Anne Hazard, the heroine, discovered her late husband cheated on her, she felt angry and bitter, as many women would. Later, Anne tries to use her wealth to buy herself out of taking guardianship of her close friends' toddler son after they die in a car accident because having a small child might negatively affect her career.
Neither of them sound perfect, do they? The only difference between characters like Neal and Anne and other fictional characters is that Neal and Anne (and other characters in inspirational novels) draw on their faith, and often the fellowship of their church family, for the strength and guidance to deal with their flaws and mistakes and to overcome obstacles. And they give us hope that we can do the same.
To find out more about Neal and Anne and keep up with the other Hazards of Paradox Lake, visit my website www.JeanCGordon.com or Facebook page www.Facebook.com/JeanCGordon.Author.
As you can see, the authors seek to inspire not perfect but real, flawed people.¬† (Aren't we all flawed?)¬† To encourage others to find that last ounce of strength to seek constructive solutions. (Don't we all need them?)¬† And to help show honest, close relationships—with God and others.¬† (Don't we all crave close relationships?). ¬†¬†
One thing is clear from the authors' views:  In inspirational novels, no soapboxes are allowed!
6 comments posted.
I know that I would have never made it through some things in my life without faith and hope - Thank you all for writing great novels
(Carla Carlson 3:15pm November 15, 2012)
I agree 100%! I don't want preached at. But, I do want a good story - even romance - without all the sex that more traditional novels have. I basically want to feel good after reading a book, not depressed.
(Molly Wilsbacher 9:13pm November 15, 2012)
It's unfortunate that some readers will not pick a book up because of the inspiration label - they're missing out on some great stories.
(Mary C 10:40pm November 15, 2012)
Most people feel uncomfortable displaying their faith. I would have missed out on some of these great inspirational books if I avoided them just because I was uncomfortable about my relationship with God.
(Kai Wong 8:21pm November 16, 2012)
I never expect a 'perfect' character - there is no such person! I have only read a few 'inspirational' books but I have enjoyed them, I liked the positive attitudes and sense of community. I did think it was a bit of a coincidence that the newcomer to town happened to be the same religion as everyone else, not even a dispute between the Baptists and Presbyterians on who runs the cake sale or anything.
I have also found some books inspirational which did not feature religion in any way, so I think this is just a tag added by the publishers.
(Clare O'Beara 7:38am November 17, 2012)
Inspiration comes from many sources and faith based ones are fine. I like a good yarn that goes along with the trials and tribulations on the journey through growth and transformation which is all part of religion.
(Alyson Widen 5:36pm November 18, 2012)