Gwen Reyes talks about "hot books" on Good Morning Texas on 5/2. Watch it now!
Spicy romance full of sizzling chemistry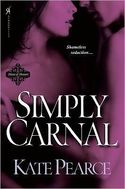 SIMPLY CARNAL
by Kate Pearce. No passion is too decadent and no desire is too exotic at Madame Helene's Pleasure House—an exclusive brothel in Regency England that offers the ultimate in erotic delights...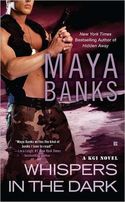 WHISPERS IN THE DARK by Maya Banks are like candy, you can't eat just one. A sensual tale of a tortured ex-military man who saves a woman but then fears to love her.
Quick relationship development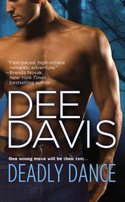 DEADLY DANCE
by Dee Davis. As the intelligence officer for A-Tac, a black-ops CIA unit masquerading as Ivy League faculty, Hannah Marshall is used to working behind the scenes. But when a brutal murder hits too close to home, Hannah finds herself in the middle of the action, falling in love while racing to outwit a sadistic mastermind.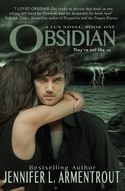 OBSIDIAN by Jennifer L. Armentrout features a wild new world with aliens living next door, snarky teens and just a ton of a fun read.
A relationship imbalance between the inexperienced woman and her troubled older love interest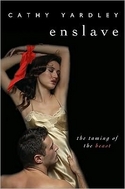 ENSLAVE
by Cathy Yardley is a retelling of the "Beauty and the Beast" fairytale. But in the end who is the tamer and who is the tamed?
Paranormal undertones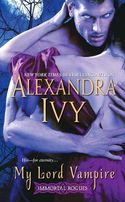 MY LORD VAMPIRE
by Alexandra Ivy introduces three vampires duty-bound to protect their own kind even as they fall prey to mortal desires. . .set in Regency London, a young widow with secrets of her own tries to outwit a sexy vampire.
Old Timey rules of courting (Historical)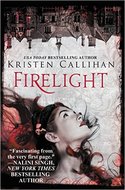 FIRELIGHT
by Kristen Callihan is an exciting debut from an author to watch. a gothic retelling of Beauty and the Beast set along the shadowy lanes of Victorian London. Fast paced, engrossing and highly recommended.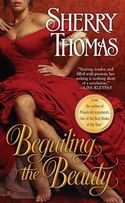 BEGUILING THE BEAUTY by Sherry Thomas is a Cinderella story, with the young widow hiding her true identity for a revenge that backfires.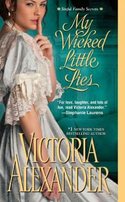 MY WICKED LITTLE LIES by Victoria Alexander for the fans of Mr. and Mrs. Smith and True Lies, spies married to each other but they don't know each other's secrets.
Reader Favorite by Texas Author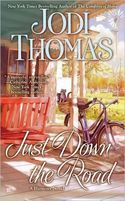 JUST DOWN THE ROAD by Jodi Thomas takes place in Harmony, Texas, where dreams are born. As the townspeople face unexpected endings and new beginnings, they also come face to face with themselves—and what's most important in life...in this one a man who stopped living when his wife passed away faces a new beginning with the new town doctor and a vulnerable young child.
2 comments posted.
As if mt TBR Lists and Piles aren't overloaded anyway - these book recommendations are so cool!
(Felicia Ciaudelli 10:16am May 3, 2012)