Jennifer Vido: What inspired your new release, HER SECRET HOPE, the final book in A Season in Pinecraft series?
Shelley Shephard Gray: I was excited to write this third book because in a lot of ways I knew it was going to be the most difficult to write. Of the three friends portrayed in the Pinecraft trilogy, Lilly Kurtz had the most to overcome. I also wanted to tie up the series in a neat bow-something that isn't always easy for me to do-I'm usually anxious to continue their stories.
Jen: For those unfamiliar with the trilogy, what brings Lilly Kurtz to Pinecraft, Florida?
Shelley: Like her two best friends Mary Margaret and Betsy, Lilly first journeyed to Pinecraft for a vacation and to do a bit of soul-searching. In this novel, her two friends are already married and she's feeling a little left-out all over again. She takes a job at the Marigold Inn as a maid to not only give her a way to make a living but to enable her to be independent. She soon becomes part of the inn's work family.
Jen: What happens when she crosses paths with Eddie Byler?
Shelley: Eddie Byler is a guest at the inn. His whole purpose for being in Pinecraft is to take his beloved grandmother on vacation. When he first meets Lilly, he thinks she's another guest and sparks fly. As they get to know each other, they learn a lot of each other's secrets-and Lilly has quite a few.
Jen: Let's talk about November, Eddie's spunky grandmother. How does she feel about Lilly and Eddie's budding relationship?
Shelley: With every book I write, there is always an unexpected character who inadvertently steals my heart. In this novel, it was Eddie's grandmother November. I was eager to create a typical-looking older Amish lady who is anything but stereotypical. LOL, I especially loved her addiction to television and take-out from favorite restaurants. She, of course, is delighted to see her grandson fall for someone as sweet as Lilly.
Jen: What do you hope readers take away from the series?
Shelley: When I first proposed this series to my agent, I described the three heroines as "wallflowers" - a somewhat old-fashioned description for young women who don't necessarily thrive in the dating arena in their hometowns. What I discovered while writing the three books is that a lot of people feel like "wallflowers" at one time or another. All of us are continually hoping to be accepted-whether in a romantic relationship, at work, or even in a circle of friends. So, I hope readers will have found at least one character who they are able to identify with in each book. And, like always, I hope they also simply enjoy the stories.
Jen: What are some of your favorite holiday traditions?
Shelley: We play Christmas Bingo! When I taught school years ago, I started playing Bingo with my sixth graders on the last day before Christmas break. I would bring in all kinds of things as prizes-homework coupons, chocolate bars, bags of chips. Nothing too special, just fun little things for the winner to pick. After I found a Christmas Bingo set online, we play Christmas Bingo on Thanksgiving after the big meal. Everyone there HAS to play, even any friends or neighbors who stop by. My husband gets silly prizes from the drug store-a lot of those gadgets under the heading "as seen on tv". It's all great fun and I'm ALWAYS the one calling out the squares-which are all Christmas-themed pictures (Elf! Wisemen! Stockings!) As one might imagine, it gets a little cut-throat and loud.
Jen: What's the best way for readers to stay connected with you?
Shelley: I have a FB group called Shelley Shepard Gray's Buggy Bunch. I post there almost daily. I'm also on my regular FB pages, on Instagram, on X, and I send out a fairly-often newsletter. In addition, I love to visit libraries around the country and connect with readers in person. Over the next couple of months, I'll be in Indiana, Arizona, Florida, and Ohio.
Jen: What's on your TBR stack?
Shelley: I have a big TBR stack, but it changes often. I read a lot-usually two to three books a week. My stack currently has some WWII-themed novels, Anne Perry's latest Victorian mystery, my monthly pick from the Book of the Month Club and four or five romances I've loaded on my Kindle. Oh! And whatever interesting new cookbook I've found. I'm grimacing as I write this. I buy a lot of books.
Jen: Sneak peek! What is your current work in progress?
Shelley: Well, I always write more than one book at a time, so I'm currently working on two things: a romantic suspense called UNFORGOTTEN and a sweet Christmas-themed novella. Both will be out in the fall of 2024.
Jen: Thanks for chatting about HER SECRET HOPE - best of luck with your heartwarming new release!
Shelley: Thank you so much, Jen! It's been such a pleasure to visit with you. Happy Holidays!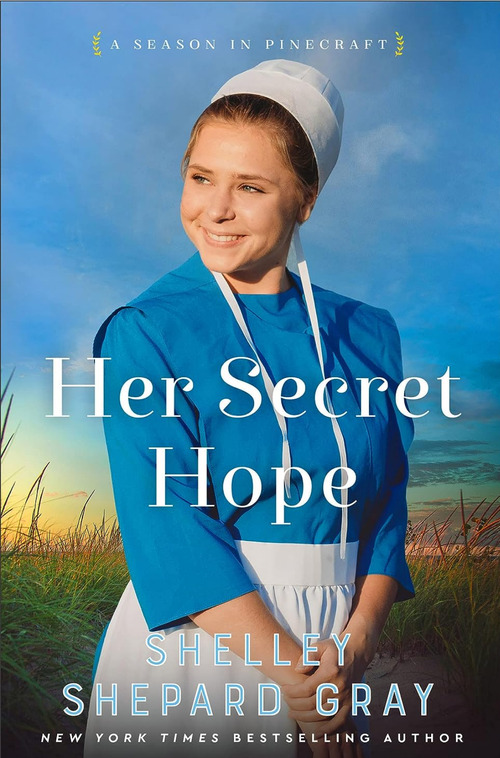 An Amish Christian Romance Series about Living Fully, Friendships, Heartbreaks, and Finding Love
Almost two years after Lilly Kurtz first traveled to Pinecraft, Florida, with friends, she's decided to make a fresh start there. She's ready to be new-and-improved Lilly, a Lilly without a past, a Lilly with no secrets. At first, everything goes well. She gets a job, her coworkers feel like family, and she enjoys reconnecting with her friends. But it turns out the past is reluctant to be left behind.
When Lilly meets hardworking farmer Eddie Byler, she can't get him off of her mind. But then she discovers that Eddie actually lives just a few miles from her hometown in Ohio. Lilly knows that he's not going to like it when he finds out what secrets she's been running from. And she knows she could never follow the man she's falling in love with back to a place where she's never felt accepted.
Will Lilly have to give up on love in order to find peace? Or could it be that love is actually the solution to all of her problems?
Amish | Holiday [Revell, On Sale: November 7, 2023, Paperback / e-Book, ISBN: 9780800741693 / eISBN: 9781493443529]
Uplifting Inspirational Romance
Shelley Shepard Gray is a New York Times and USA Today bestselling author, a finalist for the American Christian Fiction Writers prestigious Carol Award, and a two-time HOLT Medallion winner. She lives in southern Ohio, where she writes full-time, bakes too much, and can often be found walking her dachshunds on her town's bike trail.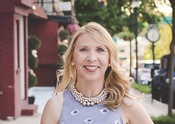 Jennifer Vido writes sweet romances set in the Lowcountry filled with southern charm and hospitality. In between chapters, she interviews authors for her bi-weekly Jen's Jewels column on FreshFiction.com. Most mornings, she teaches an arthritis-friendly water exercise class for seniors before heading to the office to serve as the executive director of a legal non-profit. A New Jersey native, she currently lives in Maryland with her husband and two rescue dogs and is the proud parent of two sons who miss her home-cooked meals. To learn more, please visit her website.
No comments posted.