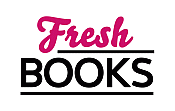 Cuddle up with a great read in November
Shelley Shepard Gray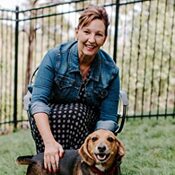 Pseudonym: Shelley Gray.

Shelley Shepard Gray writes Amish romances for Harper Collins' inspirational line, Avon Inspire and historical romances for Zondervan as Shelley Gray. Her novels have been Holt Medallion winners and Inspirational Readers Choice and Carol finalists. Shelley's novels have appeared on both the New York Times and USA Today bestseller lists.
To date, Shelley's novels have been highlighted in the Philadelphia Enquirer, Time Magazine, and USA Today. She's also been interviewed on NPR as well as numerous regional radio stations.
Before writing romances, Shelley lived in Texas and Colorado, where she taught school and earned both her bachelor's degree in English literature and elementary education and later obtained her master's degrees in educational administration. She now lives in southern Ohio and writes full time. Shelley is married, the mother of two college students, and is an active member of her church. Shelley is active on Facebook, Twitter, and Pinterest.
Interviews for Shelley Shepard Gray
Shelley Shepard Gray on A CHRISTMAS BRIDE IN PINECRAFT
A Christmas Bride in Pinecraft
November 27, 2015
Interview with Shelley Shepard Gray
A Christmas Bride in Pinecraft
March 1, 2012
Log In to see more information about Shelley Shepard Gray
Log in or register now!
Series
Days of Redemption | Amish Brides of Pinecraft | Secrets Of Crittenden County | Charmed Amish Life | Amish of Hart County | Walnut Creek | Berlin Bookmobile
Books:
Once Upon a Buggy, April 2023
Trade Paperback
Once Upon a Buggy, April 2023
Hardcover
Coming Home, December 2022
Paperback / e-Book
A Christmas Courtship, November 2022
Mass Market Paperback
Christmas at the Amish Market, November 2022
Paperback / e-Book
Happily Ever Amish, November 2022
The Amish of Apple Creek #1
Trade Paperback / e-Book
Happily Ever Amish, November 2022
The Amish of Apple Creek #1
Hardcover / e-Book
An Amish Christmas Star, October 2022
Trade Paperback / e-Book
Coming Home, September 2022
A Woodland Park Firefighters Romance #1
Mass Market Paperback / e-Book
Amish Jane Doe, September 2022
Love Inspired Cold Case
Mass Market Paperback / e-Book
A Perfect Amish Romance, June 2022
Berlin Bookmobile Series, The # 1
Mass Market Paperback / e-Book
The Trustworthy One, November 2021
Walnut Creek Series #4
Mass Market Paperback / e-Book
A Christmas Courtship, October 2021
The Berlin Bookmobile Series #3
Paperback / e-Book
A Christmas Courtship, October 2021
Berlin Bookmobile #3
Hardcover / e-Book
Christmas at the Amish Bakeshop, October 2021
Trade Size / e-Book
Edgewater Road, September 2021
The Rumors in Ross County Series #1
Trade Size / e-Book
Widow's Secrets, August 2021
Mass Market Paperback / e-Book
The Protective One, April 2021
Walnut Creek Series #3
Mass Market Paperback / e-Book
A Perfect Amish Romance, January 2021
The Berlin Bookmobile Series #1
Hardcover / e-Book
Save the Last Dance, November 2020
The Dance with Me Series #3
Paperback / e-Book
An Amish Second Christmas, October 2020
Mass Market Paperback / e-Book (reprint)
Amish Christmas Twins, September 2020
Trade Size / e-Book
Take the Lead, September 2020
The Dance with Me Series #5
Paperback / e-Book
Promises of Tomorrow, July 2020
e-Book
The Trustworthy One, May 2020
Walnut Creek #4
Hardcover / e-Book
The Loyal One, April 2020
Walnut Creek #3
Mass Market Paperback / e-Book / audiobook (reprint)
The Protective One, February 2020
Hardcover / e-Book
Shall We Dance?, January 2020
The Dance With Me Series #1
Trade Size / e-Book
An Amish Second Christmas, October 2019
Trade Size / e-Book
The Loyal One, August 2019
Walnut Creek
Trade Size / e-Book
The Promise of Palm Grove, June 2019
Amish Brides of Pinecraft #1
Mass Market Paperback / e-Book (reprint)
The Patient One, April 2019
Walnut Creek #1
Hardcover / e-Book
His Promise, November 2018
Amish of Hart County #6
Mass Market Paperback / e-Book
Her Fear, August 2018
Amish of Hart County #5
Paperback / e-Book
His Risk, March 2018
Amish of Hart County #4
Paperback / e-Book
A Sister's Wish, February 2018
A Charmed Amish Life
Mass Market Paperback / e-Book
The Gift, November 2017
The Amish of Hart County #3
Paperback / e-Book
Love Held Captive, October 2017
A Lone Star Hero's Love Story
Paperback / e-Book
His Guilt, July 2017
Amish of Hart County #2
Trade Size / e-Book
An Amish Summer, June 2017
Paperback / e-Book
Her Secret, March 2017
Amish of Hart County #1
Paperback / e-Book
A Sister's Wish, October 2016
Charmed Amish Life #3
Paperback / e-Book
An Amish Family Christmas, October 2016
Charmed Amish Life #4
Paperback / e-Book
The Loyal Heart, July 2016
Paperback / e-Book
A Daughter's Dream, June 2016
Charmed Amish Life, #2
Paperback / e-Book
A Son's Vow, February 2016
Charmed Amish Life #1
Paperback / e-Book
A Christmas Bride in Pinecraft, October 2015
Amish Brides of Pinecraft #4
Paperback / e-Book
A Wedding at the Orange Blossom Inn, September 2015
Amish Brides of Pinecraft #3
Paperback / e-Book
A Wish On Gardenia Street, August 2015
Amish Brides of Pinecraft #2.5
e-Book
The Proposal at Siesta Key, May 2015
Amish Brides of Pinecraft #2
Paperback / e-Book
The Promise Of Palm Grove, February 2015
Amish Brides of Pinecraft #1
Paperback / e-Book
Snowfall, November 2014
Paperback
Joyful, September 2014
Return to Sugarcreek #3
Paperback / e-Book
Thankful, May 2014
Return to Sugarcreek, Book Two
Paperback / e-Book
Hopeful, February 2014
Paperback / e-Book
Peace, October 2013
Secrets of Crittenden County #4
Paperback / e-Book
Eventide, September 2013
The Days of Redemption #3
Paperback / e-Book
Ray of Light, May 2013
The Days of Redemption #2
Paperback / e-Book
Daybreak, February 2013
Days of Redemption #1
Paperback / e-Book
Christmas In Sugarcreek, November 2012
Sugarcreek
Paperback / e-Book (reprint)
A Christmas for Katie, November 2012
Christmas Families of Honor
e-Book
Found, September 2012
The Secrets Of Crittenden County #3
Paperback / e-Book
The Search, June 2012
The Secrets of Crittenden County #2
Paperback / e-Book
Missing, March 2012
The Secrets Of Crittenden County #1
Paperback / e-Book
A Texan's Honor, March 2012
Paperback / e-Book
Christmas In Sugarcreek, November 2011
Hardcover / e-Book
A Texan's Promise, October 2011
Paperback
The Survivor, September 2011
Families of Honor #3
Trade Size (reprint)
The Protector, July 2011
Paperback
The Caregiver, March 2011
Trade Size
Grace, November 2010
Paperback
Autumn's Promise, August 2010
Seasons Of Sugarcreek #3
Paperback
Spring's Renewal, May 2010
Seasons of Sugarcreek #2
Paperback
Winter's Awakening, February 2010
Seasons Of Sugarcreek #1
Paperback
Forgiven, August 2009
Paperback
Wanted, January 2009
Sisters Of The Heart #2
Trade Size
Hidden, June 2008
Sisters of the Heart, #1
Paperback