1--What is the title of your latest release?
2--What's the "elevator pitch" for your new book?
At the 1909 Alaska-Yukon-Pacific Exposition in Seattle, two old friends are brought together after ten years to solve a mystery surrounding antique Japanese armor only to realize that the feelings they have for each other are much more than that of friends. However, big obstacles stand in their way, obstacles that only God has the power to overcome.
3--How did you decide where your book was going to take place?
I learned about the Alaska-Yukon-Pacific Exposition in Seattle and thought it would make an amazing setting for a 3-book series. Knowing You is the third book in that series.
4--Would you hang out with your protagonist in real life?
I would totally hang out with May Parker. She's half Japanese and doesn't know a lot about her past because her Japanese mother refuses to talk about it. She longs to know about her ancestry, however. She's also an artist and woman of Christian faith. I think we'd have a great time together exploring Japanese history.
5--What are three words that describe your protagonist?
Creative, loving, and faithful
6--What's something you learned while writing this book?
I learned about the Japanese Satsuma Rebellion, making samurai armor and writing kanji.
7--Do you edit as you draft or wait until you are totally done?
I edit what I wrote the day before I continue writing the next portion. About ½ way through writing the book, I stop and edit from page one through the first half. Then I write the second half the same way I did the first and edit it as I did before. Once the entire book is written, I edit from page one to the end at least two or three times.
8--What's your favorite foodie indulgence?
French pastries, preferably something with chocolate.
9--Describe your writing space/office!
I have a room about 12x15' in the middle of the house. I have bookcases with reference and research books, a large desk and office chair with a desktop PC. There's also a comfy chair to sit in and read or work on edits or dream up new stories. I share the space with my sewing stuff so there's a sewing table with my machine and the closet is full of material and templates. My Bible study stuff is on another table and I'm able to spread out and work on my current studies there. The room has a large window with views of the mountains.
10--Who is an author you admire?
There are so many authors I admire. I could never pick just one. I love Jane Austen and Louisa May Alcott, Grace Livingston Hill, Catherine Marshall and the list just goes on and on with many of my contemporary writing friends.
11--Is there a book that changed your life?
Of late I was deeply touched by Sharon Garlough Brown's Sensible Shoes
12--Tell us about when you got "the call." (when you found out your book was going to be published)/Or, for indie authors, when you decided to self-publish.
The very first time I got "the call" was back in 1992 when a wonderful editor from Barbour Publishing called me after I'd submitted my first historical Christian romance. He told me he really loved the story and the way I had crafted my history, setting and characters. That put me over the moon.
13--What's your favorite genre to read?
Historical fiction – usually romance.
14--What's your favorite movie?
Again, that would be impossible to narrow it down to just one. I love so many for different reasons, but Age of Innocence based on the book by Edith Wharton - produced by Martin Scorsese was amazing for the colors, costumes, lighting, angles and of course the story and actors.
15--What is your favorite season?
Autumn. There's something about the change from hot summer to the cool of fall that gets to me. The mountains get their first snow of the season, and the vegetation turns a riot of colors. There is the unmistakable feeling of something to come. Usually, I don't like change, but in this case I do. I suppose it's because I have a good idea of what that change will entail. I love winter too, so the fact that autumn heralds its coming is another reason to love it.
16--How do you like to celebrate your birthday?
I love celebrating with family and friends just enjoying a nice dinner and the companionship.
17--What's a recent tv show/movie/book/podcast you highly recommend?
So many tv shows and movies have language that I cannot support even when the story is incredible. I just don't feel I can suggest my friends and family watch them, however, because of the foul language. I can highly recommend Kimberley Woodhouse's book 26 Below, however. She writes an amazing contemporary intrigue story that keeps you turning the pages. I couldn't put it down until I finished it.
18--What's your favorite type of cuisine?
That's a tough one. I really like a lot of different types. Italian, Mexican, Chinese, French. There are so many wonderful varieties to love for different reasons.
19--What do you do when you have free time?
Hmm, what's free time? I love Bible studies and quilting, as well as just reading a good book..
20--What can readers expect from you next?
Next up is a series set in Cheyenne Wyoming. In fact, my next two series are set in Cheyenne. The first starts in 1867 when the Union Pacific builds the transcontinental railroad through and creates the town itself. The second series picks up twenty some years later when they get statehood. The town has such an interesting history and I've had so much fun learning about their ups and downs.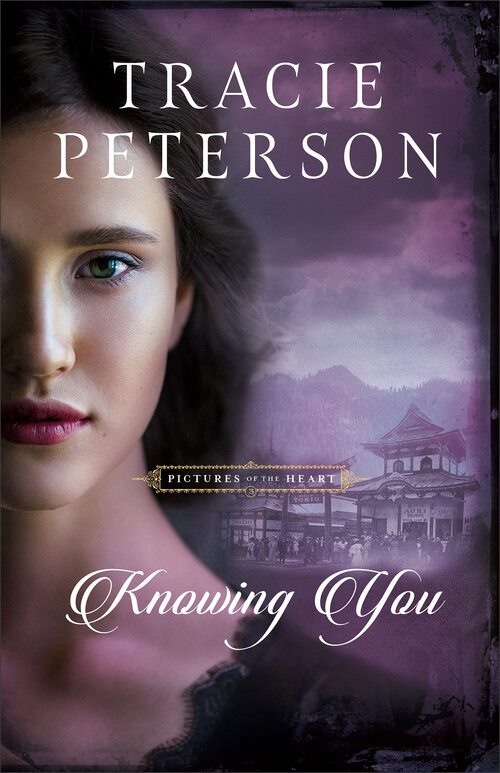 Could a captivating art exhibit hold the key to truth--and love?
Budding artist May Parker is captivated by the Japanese exhibits at the Alaska-Yukon-Pacific Exposition and longs to know more about her mother's heritage--which her mother refuses to speak of because of the heartache she left behind in Japan. Wanting to experience more of the exhibits, May works as a Camera Girl--but her curiosity leads her into danger when a suit of samurai armor becomes the target of an elusive art forger.
After ten years apart, May is reunited with her childhood friend Lee Munro, a police detective assigned to keep a watchful eye on the exposition. Their friendship immediately begins to blossom with hints of something more, but when they become entangled in a dangerous heist involving the samurai armor and their love is threatened, can they overcome the odds against them?
Romance Historical [Bethany House Publishers, On Sale: November 7, 2023, Paperback / e-Book, ISBN: 9780764237447 / eISBN: 9781493443642]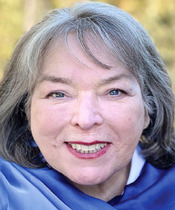 Often called the "Queen of Historical Christian Fiction," Tracie Peterson is an ECPA, CBA and USA Today best-selling author of more than 110 books, most of those historical. Her work in historical fiction earned her the Best Western Romance Author of 2013 award from True West magazine and the USA Best Books 2011 Award for best Religious Fiction for Embers of Love. She was given the Life Time Achievement Award from American Christian Fiction Writers in 2011 and the Career Achievement Award in 2007 from Romantic Times, as well as multiple best book awards.Tracie received her first book contract in November 1992 and saw A Place To Belong published in February 1993 with Barbour Publishing's Heartsong Presents. She wrote exclusively with Heartsong for the next two years, receiving their readership's vote for Favorite Author of the Year for three years in a row. Eventually, Tracie also managed Barbour Publishing's Heartsong Presents book line—overseeing the production of 52 books a year.
In December 1995 she signed a contract with Bethany House Publishers. Tracie now writes exclusively for Bethany House Publishers/Baker Publishing Group. She has co-written with a variety of authors including Judith Pella, Judith Miller, James Scott Bell, Kimberley Woodhouse, and Tracie's daughter Jennifer.
Tracie, a Kansas native, now makes her home with her husband, Jim, in the mountains of Montana.
No comments posted.