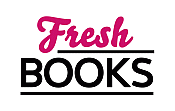 Fall into October Best Books
Tracie Peterson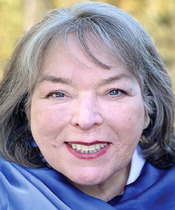 Blogging at Fresh Fiction
Tracie Peterson | 20 Questions: BEYOND THE DESERT SANDS
July 5, 2022
1--What is the title of your latest release? BEYOND THE DESERT SANDS Read More...
Tracie Peterson is an award-winning, best-selling author of over 100 books. Having given her heart to Jesus at the young age of six, Tracie has always felt called to some form of ministry, and writing fulfills that mission field. Tracie received her first book contract in November, 1992 and saw A Place To Belong published in February 1993 with Barbour Publishings' Heartsong Presents. She wrote exclusively with Heartsong for the next two years, receiving their readership's vote for Favorite Author of the Year for three years in a row.
In December, 1995 she signed a contract with Bethany House Publishers. Tracie now writes exclusively for Bethany House Publishers. She has co-written with a variety of authors including Judith Pella, Judith Miller, James Scott Bell, Kimberley Woodhouse and her daughter Jennifer.
Throughout her writing career Tracie has found time to speak at writer's conferences where she has a special heart for new authors. She is often joined by her husband Jim, whose background in history offers new authors insight into research. Besides teaching at conferences, Tracie also at one time managed Barbour Publishing's Heartsong Presents book line - overseeing the production of 52 books a year. Tracie teaches at women's conferences around the country and shares her testimony and insight for Christian living through the eyes of an author passionately in love with her Heavenly Father.
Tracie was awarded the Romantic Times Career Achievement Award for 2007 Inspirational Fiction and the 2011 Lifetime Achievement Award from American Christian Fiction Writers. Her books have won numerous awards for favorite books in a variety of contests, including USA "Best Books 2011" Awards, best Religious Fiction for Embers of Love!
Making her home in Montana, this Kansas native enjoys spending time with family--especially her three grandchildren--Rainy, Fox and Max..
Log In to see more information about Tracie Peterson
Log in or register now!
Series
Brides of Seattle | Heart of the Frontier | Heart of Alaska | Golden Gates Secrets | Brookstone Brides | Willamette Brides
Books:
Under the Starry Skies, October 2022
Paperback
Beyond the Desert Sands, July 2022
Love on the Santa Fe #2
Paperback / e-Book
Beyond the Desert Sands, July 2022
Love on the Santa Fe #2
Hardcover / e-Book
The Alaska Saga, July 2022
Trade Paperback / e-Book
Along the Rio Grande, March 2022
Love on the Santa Fe #1
Paperback / e-Book
Ever Constant, January 2022
The Treasures of Nome #3
Paperback / e-Book
Waiting on Love, October 2021
Ladies of the Lake
Paperback / e-Book
Forever My Own, July 2021
Ladies of the Lake #2
Paperback / e-Book
Destined for You, March 2021
Paperback
Endless Mercy, January 2021
The Treasures of Nome #2
Paperback / e-Book
Forever by Your Side, October 2020
Willamette Brides #3
Paperback / e-Book
The Way of Love, June 2020
Willamette Brides #2
Paperback / e-Book
Secrets of My Heart, March 2020
Willamette Bride #1
Hardcover / e-Book
Forever Hidden, January 2020
Treasures of Nome #1
Paperback / e-Book
Serving Up Love, November 2019
Paperback
What Comes My Way, October 2019
Brookstone Brides #3
Paperback / e-Book
Wherever You Go, June 2019
Brookstone Brides
Paperback
When You Are Near, March 2019
Brookstone Brides #1
Paperback / e-Book
Under the Midnight Sun, January 2019
Heart of Alaska #3
Paperback / e-Book
In Times Gone By, September 2018
Paperback / e-Book
In Dreams Forgotten, July 2018
Golden Gates Secrets #2
Paperback / e-Book
In Places Hidden, March 2018
Golden Gates Secrets #1
Paperback / e-Book
Out of the Ashes, January 2018
Heart of Alaska #2
Paperback / e-Book
Cherished Mercy, September 2017
Heart of the Frontier #3
Hardcover / e-Book
Beloved Hope, July 2017
Heart of the Frontier #2
Paperback / e-Book
Treasured Grace, March 2017
Heart of the Frontier #1
Trade Size / e-Book
In the Shadow of Denali, January 2017
Heart of Alaska #1
Trade Size / e-Book
A Beauty Refined, July 2016
Paperback / e-Book
Beyond The Silence, January 2016
Paperback / e-Book
Love Everlasting, October 2015
Brides of Seattle
Paperback / e-Book
Refining Fire, July 2015
Brides of Seattle
Paperback / e-Book
A Sensible Arrangement, April 2014
Paperback / e-Book
All Things Hidden, January 2014
Paperback / e-Book
The Miner's Lady, September 2013
Paperback / e-Book
The Quarryman's Bride, June 2013
Paperback / e-Book
Twilight's Serenade (Song Of Alaska), August 2010
Paperback
A Love to Last Forever, April 2009
The Brides of Gallatin County, Book 2
Paperback
A Promise to Believe In, September 2008
The Brides of Gallatin County #1
Paperback