1--What is the title of your latest release?
BEYOND THE DESERT SANDS by Tracie Peterson
2--What's the "elevator pitch" for your new book?
It's impossible to have a future romance when the past is holding the heart captive.
3--How did you decide where your book was going to take place?
I had previously studied several locations in New Mexico and saw that this area would have all the important geological necessities, as well as be placed along the Santa Fe railroad. There were a lot of little towns in this area of New Mexico that are now long gone, but still interesting for what they offered.
4--Would you hang out with your heroine in real life?
Probably not at the start. She's spoiled and opinionated and thinks she's got all the answers.
5--What are three words that describe your hero?
Loyal, determined, and Godly.
6--What's something you learned while writing this book?
I always learn something, whether it's some tidbit about how banking in a silver mine company town often enslaved people to a point they could never hope to leave. Or a lesson develops where God is trying to show me something regarding my own faith.
7--Do you edit as you draft or wait until you are totally done?
I edit as I go and then do one big edit when it's all complete.
8--What's your favorite foodie indulgence?
Chocolate mousse
9--Describe your writing space/office!
I have my office set up in a spare bedroom with bookshelves, a desk and all the equipment necessary to put my stories together. Around the room are knick-knacks that I've been given by a variety of people which works to encourage me and push me forward. I also have a section of the room set aside for Bible study which usually features readily in my story.
10--Who is an author you admire?
There are so many. Being an author, I know how difficult it can be to get your thoughts on paper and get those ideas nurtured into a story. I'm a fan of Jane Austen and Louisa May Alcott. Both faced enormous obstacles and overcame to see their work published. It's also so interesting to learn who the author was, what problems they overcame and how that gave a specific direction and flavor to everything they wrote.
11--Is there a book that changed your life?
I like to think that every book I've ever read has changed my life in some way whether it be fiction or non-fiction. I can remember the Golden Book The Naughty Bunny made me want to be a better-behaved little girl.
12--Tell us about when you got "the call." (when you found out your book was going to be published)
I was working a full-time job and had been to a half dozen or so writer conferences. Everyone encouraged being bold so when I wrote to various publishing houses to request writer guidelines, I made it very clear what I was writing and what was ready to be presented. I hadn't submitted a manuscript but got a call telling me the editor had received my request for guidelines. We chatted and he ended up talking me into submitting something contemporary, despite my stressing interest in historical. When I sent in a sample of my contemporary story, I again stressed my interest in historical and that I had a manuscript ready to read. The editor called me up and asked me to send the historical in and 2 weeks later, he called to offer me a contract. I was over the moon and praised God for making my dreams come true.
13--What's your favorite genre to read?
Historical romance
14--What's your favorite movie?
Oh, that's really hard. I love so many and choosing a favorite is much too hard. A few that I love and could watch over and over – My Favorite Wife, Little Women, Age of Innocence, I Remember Mama, and so many others.
15--What is your favorite season?
Fall
16--How do you like to celebrate your birthday?
Quiet dinner with friends and family
17--What's a recent tv show/movie/book/podcast you highly recommend?
From Earth to the Moon
18--What's your favorite type of cuisine?
A variety – love Italian and Mexican probably most
19--What do you do when you have free time?
Read
20--What can readers expect from you next?
I have a series coming out in March 2023 that is set at the Alaska, Yukon and Pacific Exposition in 1909 Seattle, Washington. I think it's going to be a fun, independent series.
Love on the Santa Fe #2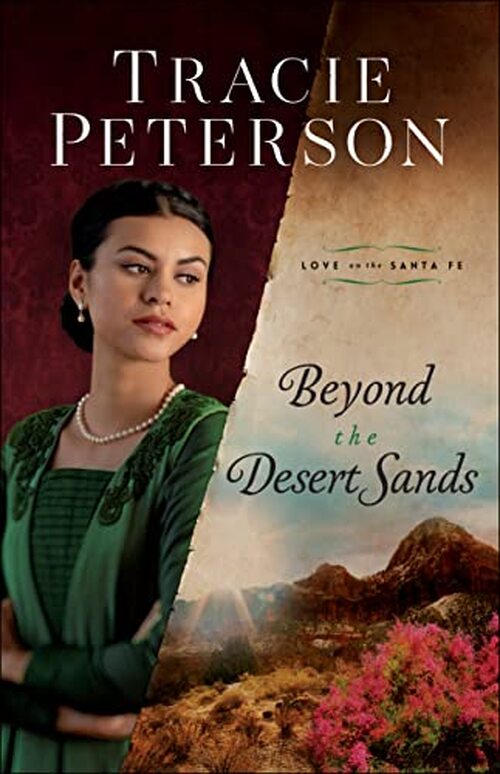 Can she reconcile who she's become with who she's meant to be?
Accustomed to an opulent life with her aunt, the last thing twenty-five-year-old Isabella Garcia wants is to celebrate Christmas in her parents' small silver-mining desert town, leaving her handsome beau, Diego Morales, behind in California. Adding insult to injury, she must bear the company of Aaron Bailey, the disapproving Santa Fe Railroad businessman her father has sent to escort her home, who clearly finds her spoiled.
But she is surprised to see how much the town of Silver Veil has grown and how fragile her father's health has become. Then a surprise visitor shows up with news that entirely upends the comfortable life she's been leading.
Faced with all these changes, Isabella struggles to sort through her future and who she wants to be. But trouble is brewing, and there are those who hope she stays just as she is, even if it costs her everything.
Women's Fiction Historical [Bethany House, On Sale: July 5, 2022, Hardcover / e-Book, ISBN: 9780764237331 / ]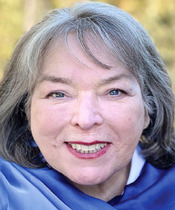 Tracie Peterson is an award-winning, best-selling author of over 100 books. Having given her heart to Jesus at the young age of six, Tracie has always felt called to some form of ministry, and writing fulfills that mission field. Tracie received her first book contract in November, 1992 and saw A Place To Belong published in February 1993 with Barbour Publishings' Heartsong Presents. She wrote exclusively with Heartsong for the next two years, receiving their readership's vote for Favorite Author of the Year for three years in a row.
In December, 1995 she signed a contract with Bethany House Publishers. Tracie now writes exclusively for Bethany House Publishers. She has co-written with a variety of authors including Judith Pella, Judith Miller, James Scott Bell, Kimberley Woodhouse and her daughter Jennifer.
Throughout her writing career Tracie has found time to speak at writer's conferences where she has a special heart for new authors. She is often joined by her husband Jim, whose background in history offers new authors insight into research. Besides teaching at conferences, Tracie also at one time managed Barbour Publishing's Heartsong Presents book line - overseeing the production of 52 books a year. Tracie teaches at women's conferences around the country and shares her testimony and insight for Christian living through the eyes of an author passionately in love with her Heavenly Father.
Tracie was awarded the Romantic Times Career Achievement Award for 2007 Inspirational Fiction and the 2011 Lifetime Achievement Award from American Christian Fiction Writers. Her books have won numerous awards for favorite books in a variety of contests, including USA "Best Books 2011" Awards, best Religious Fiction for Embers of Love!
Making her home in Montana, this Kansas native enjoys spending time with family--especially her three grandchildren--Rainy, Fox and Max..
1 comment posted.