1--What is the title of your latest release?
2--What's the "elevator pitch" for your new book?
A ghostly knight hoping to undo a curse and a modern American woman clash at a rundown Scottish castle, but when desire flares—surrendering could be more catastrophic than any ancient malediction.
3--How did you decide where your book was going to take place?
All my Scottish romances were inspired by the settings. I've spent a lot of time in Scotland and the stories just pop into my mind there. I especially love the remote areas, the wilder, the better. Tall, Dark, and Kilted is set in the rugged far north—a place of incredible beauty and vast emptiness, both of which were great for the plot. This area also suited the story's Viking thread—as did the nod to Scotland's Northern Isles.
4--Would you hang out with your protagonist in real life?
Absolutely. Hardwick and Cilla. Their paths have been fraught and yet both stand tall, do what's right, have compassion for others, and forge on, overcoming great obstacles to reach their HEA. Hardwick also has a quick wit—who doesn't love a man who can make us smile and laugh?
5--What are three words that describe your protagonist?
Hardwick: Hot, brave, funny. Cilla: Caring, open, courageous.
6--What's something you learned while writing this book?
History and animals have always been passions, but I did a ton of research on Viking archaeology and dress for this story. I've visited Viking sites but wanted a deeper understanding than walking around ruins and soaking up atmosphere. I sought the little things I could weave into a scene, making it real. I also studied arctic skuas, the bird in this story. I've encountered them on hikes in northern Scotland and the Northern Isles, and they really are as ferocious as described, but I wanted more. Lifespan, breeding and nesting habits, behavior, habitat, migrations, etc. Research is such an irresistible rabbit hole. And once you climb out, the trick is knowing what to sprinkle in to enhance the tale—and what can be left out, or just glanced over, so you don't clog the pages with unnecessary info.
7--Do you edit as you draft or wait until you are totally done?
Both. When I finish a chapter, I read it the next morning and make any needed tweaks. I also do a start-to-finish read when done. That said, I appreciate having an editor go over the books. Writers rarely see their own typos/mistakes. We can go over something ten times and the errors remain invisible. (of course, you -do- see them when the book is out!)
8--What's your favorite foodie indulgence?
Potato anything. I'm a potato zealot.
9--Describe your writing space/office!
My office is a converted lanai (sort of like a tiny glass-walled conservatory) and nearly filled by my massive desk. Add drapes to keep out Florida sun glare, two large bookcases, and a loveseat where I work when my cat occupies my desk chair. Thank goodness for laptops!
10--Who is an author you admire?
Oh, dear. I love the writing of many friends, so can't name just one. I'll go with an author I do not know. Martha Grimes. I adore her Inspector Jury mysteries.
11--Is there a book that changed your life?
Yes. Becky Lee Weyrich's Once Upon Forever, a 1994 release. I loved the book so much that I wrote her a fan letter. We became pen pals, then friends. She encouraged me to write—without her urgings, I would never have even considered writing.
12--Tell us about when you got "the call." (when you found out your book was going to be published)/Or, for indie authors, when you decided to self-publish.
Most of career was spent writing for Warner Books/Hachette GCP and Penguin, so "the call" was traditional. The book was Devil in a Kilt, hero was Duncan MacKenzie. My agent called and said, "We have a home for Duncan if you'd like to sell him to Warner Books?" Of course, I did! The book won a Romantic Times Award for Best First Historical Romance. It's been translated into many languages and was my 'little red engine that could' for many years. To this day, my readers love Duncan and his book.
13--What's your favorite genre to read?
Bounce between women's fiction and paranormal.
14--What's your favorite movie?
Mama Mia.
15--What is your favorite season?
Winter. I spent much of my adult life living in the foothills of the Bavarian Alps and fell in love with winter there.
16--How do you like to celebrate your birthday?
I don't. It's at Christmas so was always overshadowed. Fine by me as I prefer quiet and no bother.
17--What's a recent tv show/movie/book/podcast you highly recommend?
Lots by friends, so will again go with a book by an author I don't know. The Lamplighters by Emma Stonex. I knew of the tragedy that inspired the book and was awed by how Stonex wove her story. Phenomenal read.
18--What's your favorite type of cuisine?
Greek. (should add that I am vegan, so I've learned to adapt pretty much all my Greek favorites to my chosen diet)
19--What do you do when you have free time?
Besides serving my cat, I cycle out every morning to watch the sunrise. My soul balm time, the best part of the day. Also do daily yoga. And, of course, I read.
20--What can readers expect from you next?
I'm working on something entirely different—women's fiction with a dash of magic.
Thank you so much for having me here today. Said with a smile and a wave to your readers.
SE
The Ravenscraig Legacy #3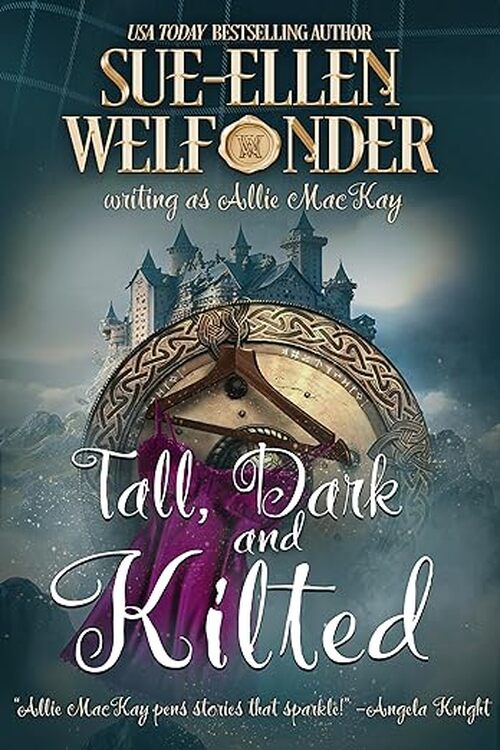 A good man is hard to find.
Cilla Swanner has been jilted by her lover, and she is struggling with a jewelry business that's far from sparkling. She needs a getaway someplace quiet and remote. Someplace like Dunroamin Castle in Scotland, where her aunt and uncle run a retirement home in the majestic Highlands. But what she finds there may be more than she can handle.
Or is it the other way around?
Centuries ago, the roguish Scots knight known as Hardwick was renowned for his swordmanship, both on and off the battlefield. But a traveling bard cursed him to wander the world forever, pleasing a different woman each night with no hope of fulfillment or true love. Then Hardwick meets Cilla, who may be his only chance for salvation.
Romance | Science Fiction Alternate History [Oliver-Heber Books, On Sale: October 24, 2023, e-Book, / ]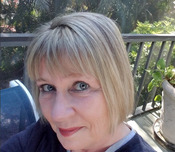 SUE-ELLEN WELFONDER is a dedicated medievalist of Scottish descent who spent fifteen years living abroad, and still makes annual research trips to Great Britain. She is an active member of the Romance Writers of America and her own clan, the MacFie Society of North America. Upon visiting the Eilean Donan Castle in the Scottish Highlands, she was inspired to write DEVIL IN A KILT, which is her first novel. She is married and lives with her husband, Manfred, and their Jack Russell Terrier, Em, in Florida.
1 comment posted.
Heartfelt thanks to all staff at Fresh Fiction for inviting me here today. It's always a joy and honor to visit. Likewise, thanks to all readers who looked in. I appreciate it, and hope you'll enjoy Tall, Dark, and Kilted. Till next time ... lots of love! xx
(Sue-Ellen Welfonder 8:58pm October 26)