Most likely to be attracted to bad boys?
Unfortunately, Abigail Carrington Monroe, Lady Worthing, has a soft spot for daring men with checkered pasts. Her husband, James Monroe, Lord Worthing, was once accused of embezzlement. Abigail famously saved him from execution and gained a marriage proposal. Then there's the mysterious next-door neighbor Abigail is beginning to grow closer to. Stapleton Henderson gives off bad-boy vibes. At times, the war hero likes to bicker, grow poisonous flowers, and seems to be engrossed in secrets.
Which character is most likely to dance until dawn?
The most likely character to dance until dawn is solicitor Wilson Shaw. Wilson is a charismatic man who is a favorite among the bored ladies of the ton. He excels in charm and loves courting scandals and making money. If he goes to a ball, he will be the most resplendently dressed and have his pick of partners who want to flirt, invest their widowed fortunes, and dance until the last partier leaves.
Most likely to bail on a social engagement?
Florentina Sewell is the most likely to bail on a social engagement. While not quite a wallflower, she enjoys quiet moments without danger. Being friends with Abigail means trouble is only a moment away. If given a choice between a sweet port and delicious cheese for a night in or to gallivant around town, Florentina would choose the cheese.
Most likely to belong to a book club?
Mr. Neil Vaughn, Abigail's godfather, is the most likely to belong to a book club. His role as the Prince Regent's fixer forces him to be on top of everything happening in society. Vaughn is versatile, enjoying new reads, play openings, and gaming hells.
Most likely to regift?
The most likely person to regift presents is Miss Smith, Lady Worthing's trustworthy housekeeper. She's a practical and wise woman. She would find the practice of regifting an efficient use of resources.
Most likely to scheme her way into someone's heart?
Stapleton Henderson's sister, Mary, is guilty. The young woman believes in romance and getting her way. If there's a scheme she thought would likely succeed at gaining the man she loved, Mary would do it in a heartbeat.
Most likely to be a murderer?
Stapleton Henderson harbors a lot of guilt and anger from his time of service in the Navy. His upbringing has taught him to repress his feelings, and it doesn't help that his father was notorious for cheating people. Stapleton has so far controlled his emotions. Nonetheless, Abigail's need for truth pushes the reticent man. One day, he might be pushed beyond his limits. Bottled-up emotions breaking free is a recipe for murder.
Most likely to be locked away in an insane asylum?
Abigail comes from a line of unstable people. Visions tortured her scandalous mother. Her father's alcoholic ways and her half-sister's waywardness have caused Abigail problems. One day, she might succumb to the pressure and be led away in chains. Luckily, she has a great support system, an even temperament, and a willingness to see the bigger picture. That might save her.
Most likely to make you wish you were their friend?
Abigail loves her close friends and the family who've stayed loyal to her. She believes in truth and advocating for those less fortunate. She's generous with gifts and loves to treat her friends to tea, wine, and cheese. Abigail will risk everything to save you if you are ever in trouble, she will risk everything to save you if you are ever in trouble.
The Lady Worthing Mysteries #2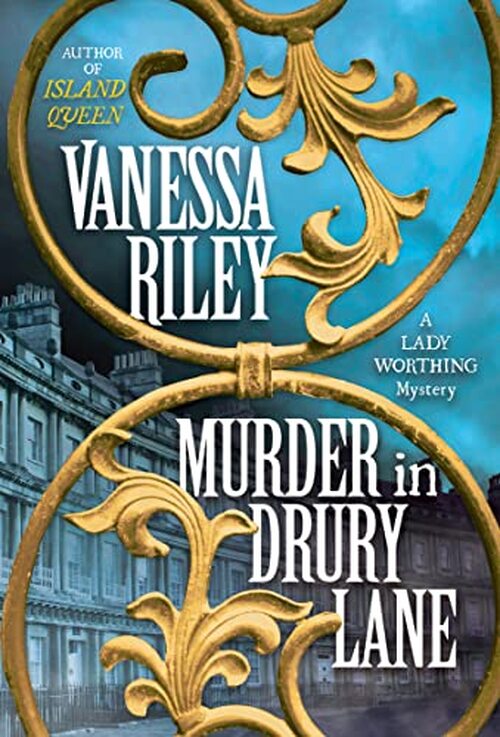 Portraying the true diversity of the Regency-era and the hidden intrigue of England's abolitionist movement, this vibrant, inclusive new historical mystery from acclaimed author Vanessa Riley features an engaging heroine with an independent streak, a notorious past, and a decided talent for sleuthing…
Pressed into a union of convenience, Lady Abigail Worthing knew better than to expect love. Her marriage to an absent lord does at least provide some comforts, including a box at the Drury Lane theater, owned by the playwright Richard Brinsley Sheridan. Abigail has always found respite at the theater, away from the ton's judgmental stares and the risks of her own secret work to help the cause of abolition—and her fears that someone from her past wants her permanently silenced. But on one particular June evening everything collides, and the performance takes an unwelcome turn . . .
Onstage, a woman emits a scream of genuine terror. A man has been found dead in the prop room, stabbed through the heart. Abigail's neighbor, Stapleton Henderson, is also in attendance, and the two rush backstage. The magistrate, keen to avoid bringing more attention to the case and making Lady Worthing more of a target, asks Abigail not to investigate. But she cannot resist, especially when the usually curmudgeonly Henderson offers his assistance.
Abigail soon discovers a tangled drama that rivals anything brought to the stage, involving gambling debts, a beautiful actress with a parade of suitors, and the very future of the Drury Lane theatre. For Abigail the case is complicated still further, for one suspect is a leading advocate for the cause dearest to her heart—the abolition of slavery within the British empire. Uncovering the truth always comes at a price. But this time, it may be far higher than she wishes to pay.
Mystery | Thriller | Multicultural African-American [Kensington, On Sale: October 24, 2023, Hardcover / e-Book, ISBN: 9781496738677 / eISBN: 9781496738738]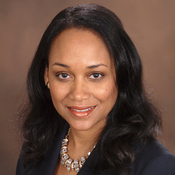 Vanessa Riley writes Regency and Historical Romances of dazzling multi-culture communities with powerful persons of color. Vanessa writes for historical romance readers who admire and acquire books that showcase women who find joy in sweeping kisses and strong sisterhoods. Even in the darkness, she promises to give you laughs and to show you how light always prevails and how love always, always wins.
Vanessa holds a doctorate in mechanical engineering and a master's in industrial engineering and engineering management from Stanford University. She also earned BS and MS in mechanical engineering from Penn State University. She has been a radio anchorwoman and church announcer. She is President-Elect of The Beau Monde, a specialty History Chapter. She is also a member of Georgia Romance Writers, NINC, and Historical Novel Society. She is on the Board of Directors of Christian Book Lovers Retreat where readers escape for a weekend of fun, faith, and connection to the author community.
Vanessa loves cooking her Trinidadian grandma's cake recipes and collecting Irish crochet lace.
No comments posted.