Jennifer Vido: What inspired your new release, A ROYAL CHRISTMAS?
Melody Carlson: The idea for this book was initially suggested by my brilliant editors. Of course, I wasn't too sure. I hadn't written anything like this before and it didn't quite feel like me. But I promised to think about it, and as I tumbled it around in my head, a story began—and I got pulled in. I was surprised at how fun it was to write and how much I enjoyed creating a fictional royal principality and charming kingdom—complete with some king-sized challenges.
Jen: Who is Adelaide Smith?
Melody: Adelaide is a hardworking student, struggling to finish law school without much help from anyone. Raised by a single mother, who tragically died a couple years ago, her birthfather is a mystery, and she doesn't have much in the way of family to fall back on. But she's a no-nonsense, strong-willed young woman, determined to follow her dream of becoming an attorney.
Jen: What happens to Adelaide that turns her life upside down?
Melody: When Adelaide receives a mysterious letter suggesting she's related to royalty in an Eastern European principality called Montovia, she assumes it's a scam, or that her employer is punking her. But her best friend encourages her to dig deeper, and when travel funds arrive, she takes the plunge and decides to spend Christmas in Montovia.
Jen: Describe Adelaide's first impression of Montovia.
Melody: Montovia's fairytale charm touches Adelaide deeply. Picturesque and substantial, the beautiful castle tucked into the handsomely rugged landscape, draws her right in. The village by the castle is straight out of a picture book, and the palace itself is royal perfection. Everything is so dreamlike that Adelaide sets aside her usual skeptical nature and doesn't even suspect that all is not well beneath the pretty veneer.
Jen: What do you hope readers take away from this charming novella?
Melody: As always, I want readers to be entertained and refreshed—and all set for Christmas. Beyond that, I hope they'll be reminded that people have many layers, relationships can be tricky, and forgiveness is necessary to finding purpose and happiness. But mostly I hope they enjoy being transported to a make believe world and cheering for a brave young woman trying to find her place in life.
Jen: What's your favorite Christmas tradition?
Melody: Over the years my Christmas traditions have grown increasingly simple. I've learned to value precious time with loved ones above all else. Of course, I still enjoy going into the woods with my husband and friends and getting a nice tall tree to put in our home, as well as that sweet piney smell . . . and a good cup of hot cocoa doesn't hurt.
Jen: What's the best way for readers to stay connected with your latest happenings?
Melody: I can be found on Facebook, various blogs, and my website (melodycarlson.com). I also try to "regularly" send out a newsletter when life doesn't get into the way.
Jen: Sneak peek! What's your current work in progress?
Melody: I'm getting ready to start my spring novel (for 2025 release). It includes a real slice from my own life as well as a lot of other fun elements. But I'm excited to see my 2024 spring novel release (March '24) it's called Just for the Summer.
Jen: What's on your TBR stack?
Melody: I'm just finishing Fairest of Heart by Karen Witemeyer and I have Cold Light of Day by Elizabeth Goddard and The Sound of Light by Sarah Sundin lined up, as well as some nonfiction titles on dementia (not fun reads!).
Jen: Thank you for stopping by to chat about A Royal Christmas. Best of luck with your festive new release!
Melody: Thank you again for including me – and I wish you, and all your readers, a blessed Christmas season.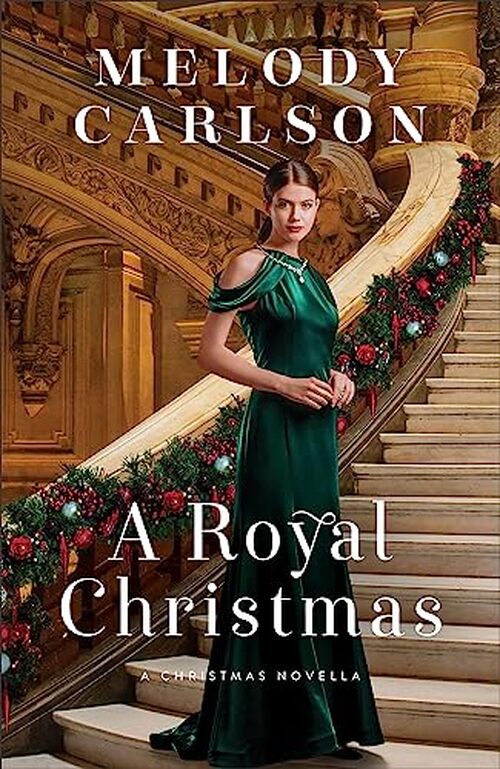 Adelaide Smith is too busy for fairy tales. She's been working hard to put herself through law school and now that the end is in sight, she's determined to stay focused on her goals. Then she receives a letter notifying her that she has been found through a DNA registry to be a direct descendant of King Maximillian V, the ruler of a small Eastern European principality called Montovia. She's understandably skeptical. This is the stuff of cheesy made-for-TV movies, not real life.
Although the pieces of this surprising family puzzle seem too good to be true, curiosity gets the best of her. At the king's invitation, Adelaide embarks on a Christmas break trip that is chock-full of surprises, including a charming village, an opulent palace, family mysteries, royal jealousies, a handsome young member of Parliament--and the chance at a real fairy tale romance with a happily-ever-after ending.
Spend this Christmas with bestselling author Melody Carlson as she whisks you away to a royal holiday you'll never forget!
Romance Holiday | Contemporary | Romance [Revell, On Sale: September 5, 2023, Hardcover / e-Book, ISBN: 9780800742317 / eISBN: 9781493443451]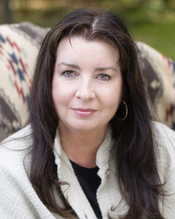 Melody Carlson is the award-winning author of over two hundred books with combined sales of more than six million. She is the author of several books, including the bestselling The Christmas Bus, The Christmas Dog, Christmas at Harrington's, The Christmas Cat, The Christmas Joy Ride, and The Christmas Angel Project. She received a Romantic Times Career Achievement Award in the inspirational market for her many books, including the Diary of a Teenage Girl series and Finding Alice. She and her husband live in central Oregon.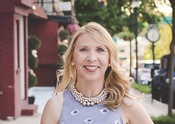 Jennifer Vido writes sweet romances set in the Lowcountry filled with southern charm and hospitality. In between chapters, she interviews authors for her bi-weekly Jen's Jewels column on FreshFiction.com. Most mornings, she teaches an arthritis-friendly water exercise class for seniors before heading to the office to serve as the executive director of a legal non-profit. A New Jersey native, she currently lives in Maryland with her husband and two rescue dogs and is the proud parent of two sons who miss her home-cooked meals. To learn more, please visit her website.
No comments posted.