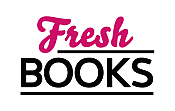 Best winter reads for February
Melody Carlson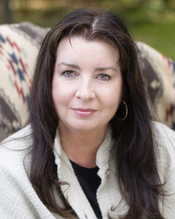 Blogging at Fresh Fiction
Melody Carlson | Exclusive Excerpt: THE CHRISTMAS SWAP
November 20, 2020
Hoping to escape the mother-­daughter conflict that was about to escalate to a new level, Emma hurried outside. Pausing on the snow Read More...
Melody Carlson | Exclusive Interview: THE HAPPY CAMPER
March 6, 2020
Welcome back to Fresh Fiction, Melody! Can you tell us about yourself and your new book, THE HAPPY CAMPER? &nbsp Read More...
Melody Carlson | Title Challenge: CHRISTMAS IN WINTER HILL
December 20, 2019
In a Title Challenge, authors are tasked with coming up with words starting with each letter of their title that relater to their Read More...
Melody Carlson | Growing Old... Graciously
March 15, 2019
I'm often asked where my book ideas come from and, quite honestly, they come from too many sources to list. I'm one of Read More...
Melody Carlson | Writing From My Favorite Era
September 22, 2017
I've always had a fascination with the 1940's. Whether it's related to glamorous fashion, big band music, fabulous films, or a generation Read More...
Melody Carlson | Holiday Romance, Does it Get Any Better?
December 4, 2015
Some of my all time favorite films are holiday romances. I'm not even sure why this is, but I suspect it started in Read More...
Melody Carlson | The Ups and Downs of Small Towns
March 14, 2014
Sometimes I'm asked why so many of my books are set in small towns. Well, the answer is simple—it's because I Read More...
Melody Carlson | How to Warm a Winter's Heart
March 14, 2014
With ice and snow everywhere I look this week, I suddenly appreciate a 'holiday' that celebrates love and romance with cheery perks like red roses Read More...
Melody Carlson is the award-winning author of over two hundred books with combined sales of more than six million. She is the author of several books, including the bestselling The Christmas Bus, The Christmas Dog, Christmas at Harrington's, The Christmas Cat, The Christmas Joy Ride, and The Christmas Angel Project. She received a Romantic Times Career Achievement Award in the inspirational market for her many books, including the Diary of a Teenage Girl series and Finding Alice. She and her husband live in central Oregon.
Log In to see more information about Melody Carlson
Log in or register now!
Series
Dear Daphne | Follow Your Heart
Books:
The Christmas Swap, September 2020
Hardcover / e-Book
The Happy Camper, March 2020
Paperback / e-Book
Christmas in Winter Hill, September 2019
Hardcover / e-Book
Courting Mr. Emerson, March 2019
Paperback / e-Book
A Christmas by the Sea, September 2018
Hardcover / e-Book
The Christmas Blessing, September 2017
Hardcover / e-Book
Under a Summer Sky, June 2017
Follow Your Heart #3
Paperback / e-Book
The Christmas Angel Project, September 2016
Hardcover / e-Book
All Summer Long, June 2016
Follow Your Heart #2
Paperback / e-Book
Home, Hearth, and the Holidays, October 2015
Dear Daphne #3
Paperback / e-Book
The Christmas Joy Ride, September 2015
Mass Market Paperback / e-Book
Once Upon A Summertime, June 2015
Follow Your Heart #1
Paperback / e-Book
Love Gently Falling, January 2015
Paperback / e-Book
Trading Secrets, November 2014
Paperback / e-Book
The Christmas Cat, September 2014
Hardcover / e-Book
Dating, Dining, and Desperation, February 2014
Dear Daphne #2
Paperback / e-Book
Once Upon a Winter's Heart, January 2014
Trade Size / e-Book
A Home At Trail's End, July 2013
Homeward on the Oregon Trail
Paperback / e-Book
Lock, Stock, and Over a Barrel, June 2013
Dear Daphne #1
Paperback / e-Book
A Simple Song, June 2013
Paperback / e-Book
A Dream For Tomorrow, February 2013
Homeward on the Oregon Trail
Paperback / e-Book
Westward Hearts, September 2012
Paperback / e-Book
River's End, August 2012
Paperback / e-Book
River's Call, February 2012
Inn at Shining Waters Series
Trade Size / e-Book
Here's to Friends!, September 2011
The Four Lindas
Paperback / e-Book
River's Song, July 2011
Paperback