1--What is the title of your latest release?
2--What's the "elevator pitch" for your new book?
Mallory Farrell gives up her design career and oversized empty nest to transform her grandmother's cheesy tourist shop into a beautiful interior design store called "Romancing the Home." Despite opposition from local developer Grayson Matthews, her venture is so successful she is featured on a new home improvement show. But there's a hitch. The TV show also wants to film Mallory's apartment above the chic shop—and it's a disaster area. That's where Grayson and his construction crew step in to lend a hand.
3--How did you decide where your book was going to take place?
I love the beautiful Oregon Coast. It used to be our second home, and I've set lots of books there. After we sold our little beach cabin, I've lived there vicariously by writing about it.
4--Would you hang out with your protagonist in real life?
Absolutely! Like Mallory, I love interior design. At one time I worked for a very talented designer and considered a career in it. But I soon discovered I preferred writing. Still, I dabble in it from time to time, in my own way, and would love to have Mallory around to help.
5--What are three words that describe your protagonist?
Creative, helpful, visionary.
6--What's something you learned while writing this book?
I'm not sure if I actually "learned" this—perhaps it was always there but never put it into words. It's about interior design . . . realizing that how you furnish/decorate your home really does have an impact on how you feel, think, live, and love. Mallory names her shop Romancing the Home in an effort to show clients how they can make changes to create a home environment that welcomes love.
7--Do you edit as you draft or wait until you are totally done?
I do very limited editing while writing. For me, it's better to finish then go back. A completed project gives you a better perspective for making changes.
8--What's your favorite foodie indulgence?
I'm not much of a 'foodie,' but I do prefer savory food to sweets. Give me a bag of cheesy popcorn or Doritos and I'm a happy camper.
9--Describe your writing space/office!
It's a relatively small room in our main house with an exterior exit to the garden area. I have floor to ceiling bookcases on one end (full of my books) an Irish harvest table for a desk, a small couch that makes into a bed, other misc. furnishings, and some favorite art pieces adorn the walls. Then I have an auxiliary 'tiny house' space that I use for storing books, shipping, printing, and other book writing related chores that take up too much room in writing office.
10--Who is an author you admire?
Two women I know personally come to mind (and I admire them both a great deal) Robin Jones Gunn and Jane Kirkpatrick.
11--Is there a book that changed your life?
A lot of books have changed my life in various ways. And different books have changed me in small and big ways. Of course, the Bible (the Gospel) has changed me the most.
12--Tell us about when you got "the call." (when you found out your book was going to be published)/Or, for indie authors, when you decided to self-publish.
I was working for an international adoption agency (almost 30 years ago) when I got the call from the editor who'd been working hard to contract my first book with Thomas Nelson. It was so fun telling my coworkers the good news.
13--What's your favorite genre to read?
It really depends on my mood (and the book!) but probably a well written contemporary women's fiction book. But lately I've enjoyed nonfiction books by Marlena De Blasi. She's wonderful!
14--What's your favorite movie?
Again, it depends on my mood. I love The Sound of Music—annually. The Women when I want a classic. Mama Mia when I need spirits lifted. Leap Year because I love Ireland. I could go on but will control myself.
15--What is your favorite season?
Another hard question. It tends to be whatever season I'm in—or about to go into. We have distinctly different seasons where I live and each one of them is lovely in their own way.
16--How do you like to celebrate your birthday?
I've never been much into big celebrating. A quiet dinner with my husband in a nice restaurant is always good.
17--What's a recent tv show/movie/book/podcast you highly recommend?
We just saw The Good Home (theater) and I was pleasantly surprised at how much I liked it.
18--What's your favorite type of cuisine?
Salmon on the grill with my secret glaze recipe.
19--What do you do when you have free time?
Free time? There hasn't been much of that lately. But camping in our RV would be tops. I also just got an e-bike, which is fun to ride around town. And I do enjoy my garden and am about to design a greenhouse.
20--What can readers expect from you next?
My next Christmas novella (Sept '23) is titled A Royal Christmas, which I'm adapting for a movie (to be produced in South Africa). I also have some other film projects in various stages and am always working on something new!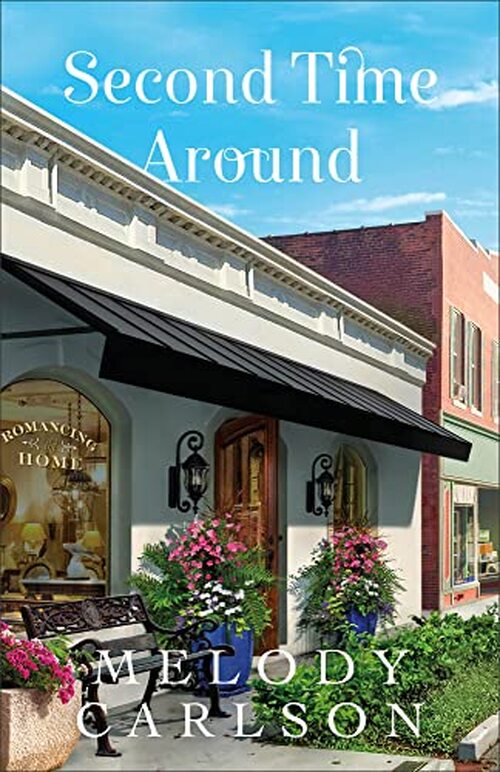 Who doesn't love a second chance?
When empty nester Mallory Farrell inherits her grandmother's run-down tourist shop in Seaport, Oregon, it seems the only sensible thing to do is to sell it. But when her former secret crush, Grayson Matthews, wants to buy the property in order to complete his plans to redevelop the funky town's business district into a soulless, cookie-cutter outdoor mall, Mallory digs in her heels and decides to renovate the property herself.
With a lot of hard work and a little bit of help, Mallory makes incredible progress turning the store into an eclectic home décor shop called Romancing the Home--all while trying to ignore the depressing and decrepit apartment she's living in on the second floor. When the shop catches the eye of a popular renovation TV show producer, Mallory is thrilled--until it becomes clear that her apartment is to be part of the segment as well.
She's tempted to abandon her dreams and the town under a cloud of shame. But perhaps there's more to Grayson than meets the eye. Can he swallow his pride, change his plans, and help Mallory romance her own home--and possibly her life?
Romance Contemporary [Revell, On Sale: March 7, 2023, Hardcover / e-Book, ISBN: 9780800742638 / ]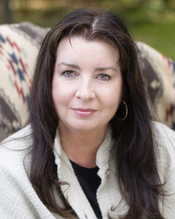 Melody Carlson is the award-winning author of over two hundred books with combined sales of more than six million. She is the author of several books, including the bestselling The Christmas Bus, The Christmas Dog, Christmas at Harrington's, The Christmas Cat, The Christmas Joy Ride, and The Christmas Angel Project. She received a Romantic Times Career Achievement Award in the inspirational market for her many books, including the Diary of a Teenage Girl series and Finding Alice. She and her husband live in central Oregon.
No comments posted.