1--What is the title of your latest release?
2--What's the "elevator pitch" for your new book?
There are rare occasions when the legal system operates exactly as it should and everyone involved does quality work—there's no corruption or fraud or wicked villain pulling strings—but yet the outcome doesn't track the objective truth. The most obvious examples: A guilty defendant walks free or an innocent defendant is found guilty. During nearly three decades as a judge, I experienced a tiny number of these unicorn aberrations where the Constitution or a particular statute limited the information a jury received at trial, and we wound up with a flawed verdict. How we deal with these mistakes both inside and outside the courtroom makes for good fiction.
3--How did you decide where your book was going to take place?
I live in Patrick County, Virginia, where the book is set.
4--Would you hang out with your protagonist in real life?
Yes. And I hope he'd like to hang out with me. He's a good guy.
5--What are three words that describe your protagonist?
Smart, principled, and weary. He's a single dad and a public defender with a huge caseload.
6--What's something you learned while writing this book?
Public defenders carry even larger caseloads than I assumed.
7--Do you edit as you draft or wait until you are totally done?
I revise as I write.
8--What's your favorite foodie indulgence?
Smoked salmon for breakfast.
9--Describe your writing space/office!
It's shared with Maggie the cat and our sweet dogs Zelda and Clarence.
10--Who is an author you admire?
Larry Brown
11--Is there a book that changed your life?
Not in the sense I gained some particular wisdom from a book, though reading Tom Wolfe's early stuff convinced me I wanted to be a writer.
12--Tell us about when you got "the call." (when you found out your book was going to be
published)/Or, for indie authors, when you decided to self-publish.
It's been a while. In 1999, my agent called to tell me Knopf had bought my first novel. I was pretty happy—until then I'd accumulated nearly two decades of rejection letters.
13--What's your favorite genre to read?
No surprise here: I enjoy legal fiction.
14--What's your favorite movie?
Casablanca. You didn't ask, but my favorite song is Robert Earl Keen's "The Road Goes on Forever," and my favorite book is Larry Brown's Big Bad Love.
15--What is your favorite season?
Summer, no doubt.
16--How do you like to celebrate your birthday?
By being around for it. I was born in 1959.
17--What's a recent tv show/movie/book/podcast you highly recommend?
Ted Lasso was great, Daniel Wallace's new book, This Isn't Going to End Well, is crackerjack, and I'm a fan of Landis Wade and his Charlotte Readers Podcast.
18--What's your favorite type of cuisine?
I just like the basics done well, and I have a small child's aversion to hot spices.
19--What do you do when you have free time?
Fly fish. I'd be on the river every day if I could.
20--What can readers expect from you next?
I have the start for the next book in mind, same as always. That said, and at the risk of sounding like Cher on a farewell tour, I'm not certain how many more are left in the tank. I'd be pushing seventy—hard to believe—when the next one hits, but I still enjoy writing books and will surely miss it when I do stop.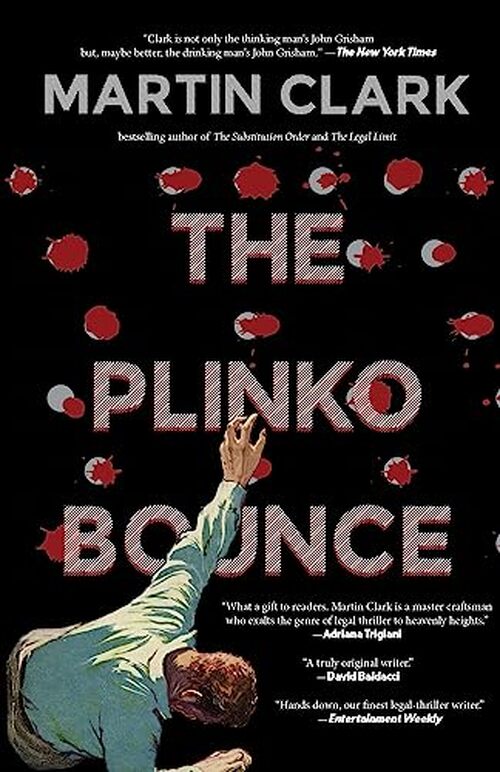 For seventeen years, small-town public defender Andy Hughes has been underpaid to look after the poor, the addicted, and the unfortunate souls who constantly cycle through the courts, charged with petty crimes. Then, in the summer of 2020, he's assigned to a grotesque murder case that brings national media focus to rural Patrick County, Virginia—Alicia Benson, the wife of a wealthy businessman, is murdered in her home. The accused killer, Damian Bullins, is a cunning felon with a long history of violence, and he confesses to the police. He even admits his guilt to Andy. But a simple typographical error and a shocking discovery begin to complicate the state's case, making it possible Bullins might escape punishment. Duty-bound to give his client a thorough defense, Andy—despite his misgivings—agrees to fight for a not-guilty verdict, a decision that will ultimately force him to make profound, life-and-death choices, both inside and outside the courtroom.
With its unforgettable characters, insider's blueprint of the justice system, intricate plotting, and provocative, no-holds-barred ending, The Plinko Bounce demonstrates once again why Martin Clark has been called "the thinking man's John Grisham" by The New York Times and praised as "hands down, our finest legal-thriller writer" by Entertainment Weekly.
Mystery Legal [Rare Bird Books, On Sale: September 12, 2023, Hardcover / e-Book, ISBN: 9781644283776 / ]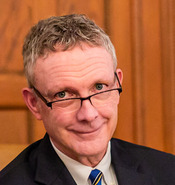 Entertainment Weekly called Martin Clark "hands down, our finest legal-thriller writer." The New York Times stated that he is "the thinking man's John Grisham." The Winston-Salem Journal declared that he has set "the new standard by which other works of legal fiction should be judged," and David Baldacci praised him as "a truly original writer." A retired circuit court judge from Patrick County, Virginia, Martin is a cum laude, Phi Beta Kappa graduate of Davidson College and attended law school at the University of Virginia. When he was appointed to the bench in 1992 at age thirty-two, he became one of the youngest judges in the history of the commonwealth. His novels have appeared on multiple bestseller lists, and the audio version of The Substitution Order became a number one national bestseller. Additionally, his novels have been chosen as a New York Times Notable Book, a New York Times Editors' Choice, a Washington Post Book World Best Book of the Year, a Bookmarks magazine Best Book of the Year, a Boston Globe Best Book of the Year, a Book-of-the-Month Club selection, a finalist for the Stephen Crane First Fiction Award, and the winner of the Library of Virginia's People's Choice Award in 2009, 2016 and 2020. He received the Patrick County Outstanding Community Service Award in 2016 and the Virginia State Bar's Harry L. Carrico Professionalism Award in 2018. Martin's wife, Deana, is a photographer, and they live on a farm with dogs, cats, chickens, guinea fowl and three donkeys.
No comments posted.