1--What is the title of your latest release?
2--What's the "elevator pitch" for your new book?
Ravage & Son combines the cinematic vitality of Gangs of New York with the darkness of a Jewish Jack the Ripper.
3--How did you decide where your book was going to take place?
The Lower East Side was a special place to me, it's where my parents came from – it's my spiritual home.
4--Would you hang out with your protagonist in real life?
I would be too frightened.
5--What are three words that describe your protagonist?
Brave, foolish, loveable
6--What's something you learned while writing this book?
I learned about a special police force on the Lower East Side called the Kehilla, formed by the Jewish elite to secretly fight Jewish crime. No one remembers it. Even the Jewish Society of the NYPD didn't know about it. It's a fascinating lost piece of Jewish-American history.
7--Do you edit as you draft or wait until you are totally done?
I edit all the time, while I'm writing and after I finish a first draft. In some ways you're never really finished with a book.
It's very perverse. You really write while you're dreaming – your dreams do the writing for you. The music comes in very strange fashion.
And the other problem is you could re-write a book your whole life; there are always sentences that you wish you had changed, so at some point it becomes a graveyard, and you have to move on.
8--What's your favorite foodie indulgence?
Coffee with whipped milk
9--Describe your writing space/office!
It's a small desk cluttered with a tower of papers and books, with just enough space for a tiny laptop and the base of a giant screen. Everything disappears for me except the screen.
10--Who is an author you admire?
Emily Dickinson – I wonder at the juxtaposition of her words, her lighting language, her bravery as a woman.
11--Is there a book that changed your life?
One Hundred Years of Solitude. I never realized that there was such a thing as a South American Faulkner, or that South America even existed, and suddenly there was this strange flower that opened up into an absolute world.
12--Tell us about when you got "the call." (when you found out your book was going to be published)/Or, for indie authors, when you decided to self-publish.
I don't work this way with Bellevue Literary, there was no call. I admire them and they admire me. They are totally non-commercial – they believe in great art. They are serious and we never speak about money.
13--What's your favorite genre to read?
I don't have a favorite genre. I like to read a book where the opening sentence takes you into a magical world.
14--What's your favorite movie?
Pulp Fiction – Tarantino feels like my lost twin. When I saw that movie, I thought that I had written it - he has all the maneuvers that I have and even some I don't. I even wrote a book about him – I titled it Raised by Wolves.
15--What is your favorite season?
Autumn – I love to see the red leaves. They represent the magic of nature.
16--How do you like to celebrate your birthday?
I dance around the living room with my wife. My cat watches jealously, always ready to pounce.
17--What's a recent tv show/movie/book/podcast you highly recommend?
My daughter-in-law, Quyen Tran, is Director of Photography on Ahsoka – yup that's the new Star Wars. Quyen worked an entire year on it and every frame is wonderful. I don't really have to recommend it – you will all see it, of course.
I would highly recommend Slow Horses – from the UK by way of Apple TV+ and it's much better than any current American thriller series. Gary Oldman is a wonder, as he always is. I prefer his old age to my own. The theme song was written especially for this series by Mick Jagger.
18--What's your favorite type of cuisine?
Any cuisine that doesn't have sauce. I like to eat simple foods and I prefer to eat the same three meals every day.
19--What do you do when you have free time?
I rarely have any free time, but I have played ping-pong for fifty years, so I run from my work to SPIN where I love to have my coach beat the hell out of me. My book on the sport is called Ping Pong and the Art of Staying Alive.
20--What can readers expect from you next?
I finished a novel about Maria Callas, which will be published by Bellevue Literary Press in 2025. I am now working on a Young Adult novel about my teenage years at the High School of Music & Art and how they transformed my life. It is dedicated to my fellow students like Billy Dee Williams, NPR's Susan Stamberg, and Peter Yarrow of Peter, Paul & Mary. I hope young readers will enjoy my adventures and exploits – including my time as a member of the Silver Wolves, a street gang in the South Bronx.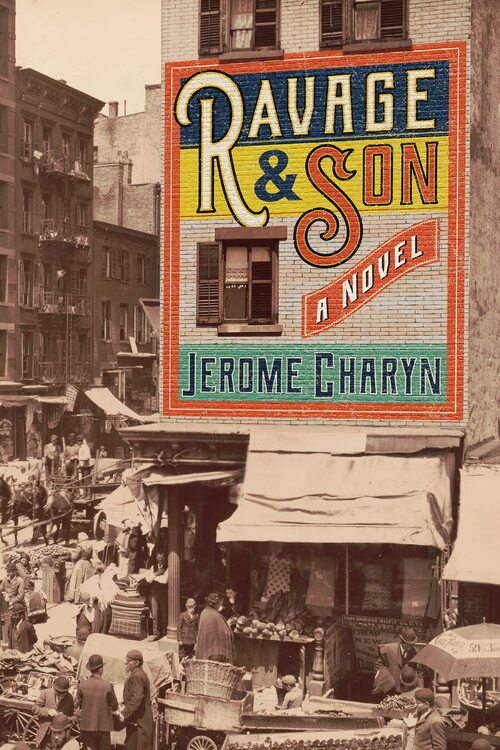 A master storyteller's novel of crime, corruption, and antisemitism in early 20th-century Manhattan
Ravage & Son reflects the lost world of Manhattan's Lower East Side—the cradle of Jewish immigration during the first years of the twentieth century—in a dark mirror.
Abraham Cahan, editor of the Jewish Daily Forward, serves as the conscience of the Jewish ghetto teeming with rogue cops and swindlers. He rescues Ben Ravage, an orphan, from a trade school and sends him off to Harvard to earn a law degree. But upon his return, Ben rejects the chance to escape his gritty origins and instead becomes a detective for the Kehilla, a quixotic gang backed by wealthy uptown patrons to help the police rid the Lower East Side of criminals. Charged with rooting out the Jewish "Mr. Hyde," a half-mad villain who attacks the prostitutes of Allen Street, Ben discovers that his fate is irrevocably tied to that of this violent, sinister man.
A lurid tale of revenge, this wildly evocative, suspenseful noir is vintage Jerome Charyn.
Historical [Bellevue Literary Press, On Sale: August 22, 2023, Trade Paperback / e-Book, ISBN: 9781954276192 / eISBN: 9781954276208]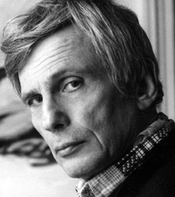 Jerome Charyn is the author of more than fifty works of fiction and nonfiction, including RAVAGE & SON; Sergeant Salinger; Cesare: A Novel of War-Torn Berlin; In the Shadow of King Saul: Essays on Silence and Song; Jerzy: A Novel; and A Loaded Gun: Emily Dickinson for the 21st Century. Among other honors, his work has been longlisted for the PEN Award for Biography, shortlisted for the Phi Beta Kappa Christian Gauss Award, and selected as a finalist for the Firecracker Award and PEN/Faulkner Award for Fiction. Charyn has also been named a Commander of Arts and Letters by the French Minister of Culture and received a Guggenheim Fellowship and the Rosenthal Family Foundation Award for Fiction from the American Academy of Arts and Letters. He lives in New York.
No comments posted.