Instead of trying to find your perfect match in a dating app, we bring you the "Author-Reader Match" where we introduce you to authors you may fall in love with. It's our great pleasure to present Kelly Creagh!
Writes:
I write about girls who find beauty in the monsters they meet—and sometimes fall for. I draw on the classics for inspiration and turn timeless dark tales like Jane Eyre and The Phantom of the Opera inside out. Ghosts, monsters, angels, and demons run amok through the pages of my books—but not in the ways you might expect. And while I borrow my favorite aspects of the classics that inspire my stories, I always take care to infuse newness, throwing in a twist or two—dark surprises to keep you guessing. And turning pages.
About:
If you're into slow burn love stories with spooky undertones, morally gray love interests, love triangles, wisecracking side characters, and steamy scenes with a pinch of spice, just crack the spine of one of my books! While I can't promise the darkness within won't escape into your world to haunt you in all the best ways, I can promise you won't regret it. A date with one of my books is always the sweetest of nightmares.
My ideal reader match for my latest book, STRANGE UNEARTHLY THINGS, must love…
Retellings! Strange Unearthly Things is a reimagining of Charlotte Bronte's Jane Eyre. While you don't have to be familiar with the original to enjoy this retelling, you'll certainly find the soul of Bronte's classic present in this incarnation. And if you are familiar with Jane Eyre, you can still expect the unexpected.
Haunting settings. This one takes place in an imposing English manor sequestered in the countryside. Another enticing feature would be the dark presence lurking about, stalking our heroine, Jane. For…reasons.
The paranormal. This time, the ghosts are as real as the trouble they herald.
Hot and mysterious broody British guys. Hot and cocky wisecracking American guys. And the antics that ensue when both have their eye on the same girl.
Heroines who will risk their life and their soul for love.
Romance that transcends time, space, and death.
Stories about soul mates who battle their crossed stars—determined to win against fate. No matter the cost.
What to expect if we're compatible:
A good laugh
A good cry
At least one subtle Easter egg reference to Edgar Allan Poe
Endings that are just the beginning
A scene or two you'll want to read with the lights on
The terrifying sort and the beautiful kind.
The enduring theme of "love conquers all."
The urge to imagine sequels and prequels in your head.
Intense, earth-shattering kissing scenes.
Characters who will haunt your mind—and heart—long after you turn the final page.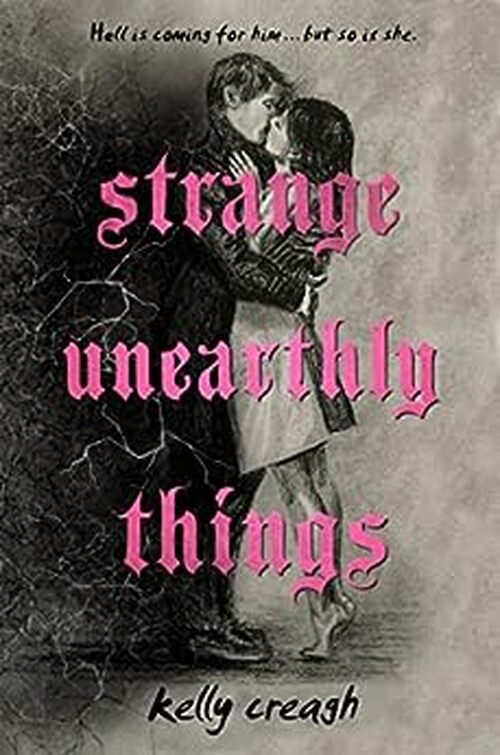 A hauntingly romantic paranormal Jane Eyre reimagining, by the author of Phantom Heart!
Eighteen-year-old Jane Reye is a psychic artist. She draws what she sees, and what she sees are spirits and the supernatural. Growing up orphaned, she's now of legal age and can no longer return to the girls' school she's called home for most of her life. Lost and alone after the death of her lifelong friend, she receives an invitation to partake in a study at the English manor Fairfax Hall: an investigation of the property that requires her specific area of expertise. Upon arrival, Jane understands this will be no ordinary study when she meets Elias Thornfield, the elusive proprietor of the estate, a boy her age, roguishly handsome, who dons a mysterious eye patch. During the study it becomes clear that something is amiss—something having to do with Elias and the spiritual activity taking place around the manor. Turning to her art to unravel the mystery, Jane is shocked to find that her talents—and her growing affection for Elias—could be the key to saving him from a horrible fate.
Young Adult Romance | Young Adult Paranormal [Viking Books for Young Readers, On Sale: August 22, 2023, Hardcover / e-Book, ISBN: 9780593116081 / ]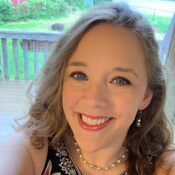 In addition to being an author, Kelly Creagh is a professional bellydancer and instructor. According to her loving family, she also happens to be a dark villain, a character trait she feels has come in handy when writing about Poe, treacherous dreamworlds, and other things that go bump-in-the-night.
Kelly holds an undergraduate degree in Theatre Arts and an MFA in Writing for Children and Young Adults.
When not writing or perfecting her maniacal laugh, Kelly enjoys baking and decorating fancy cupcakes and spoiling her three small dogs.
No comments posted.