Hi, I'm Ann H. Gabhart. I love talking about my showboat story, IN THE SHADOW OF THE RIVER and had a great time sharing about my characters and more in this fun Title Challenge Post.
I – Illusion – Illusion is an obvious theme on the showboat as dramas and other acts are presented to the patrons who stream down to the showboat to be entertained. But illusion is also an underlying theme when Jacci Reed realizes that much of what she has believed about her life may be nothing but shifting shadows.
N – Night – Each night after the showboat ties up at a landing it is show time for the actors and actresses aboard, but sometimes the night can hold dangers or reveal secrets from the past.
T – Talents – A showboat cast had an array of talents. My characters showcased their acrobatic, singing, dancing, ventriloquism talents, and more. Jacci started doing song and dance numbers with her grandfather when she was five.
H – Heart – Gabe has been in love with Jacci forever, but she thinks of him as a brother. He needs to find a way to reveal the true feelings in his heart to her.
E – Entertainment – Entertainment is what a showboat is all about. As soon as the boats tied up at the river landings, come rain or shine, the cast paraded into the towns playing their drums, horns, and tambourines to give the local residents a taste of what they would see and hear on the showboat if they could gather up their dimes and quarters to come to their shows. When she was young, Jacci enjoyed the parades as much as the local children who ran along with them from the river to the town.
S – Stage – Jacci caught the acting bug from her grandfather, Duke, and loved being on the showboat stage to play her parts and sing her songs. On stage, everything was pretend, but was all the world a stage the way Shakespeare wrote and she merely a player in the scenes of life?
H – Hiding – When Cameron, one of the actors, asks Jacci if she's hiding out on the showboat, memories of the dramatic night Jacci and her mother came aboard the showboat when she was a child makes her wonder if what he says could be true.
A – Actors and Actresses – On a showboat, the actors and actresses act out heart-tugging dramas before performing individual vaudeville type acts. On the Kingston Floating Palace, sometimes the acting wasn't over when the stage lights were extinguished.
D – Duke – Tyrone Chesser, Jacci's grandfather, was called Duke because of the many times he'd played a duke in the showboat's dramas. He was a lifesaver for Jacci when she was five and has given her love and as much security as a showboat actor could. He only kept some of her past secret from her because he loved her so much.
O – Ohio River – The Ohio River, the setting for In the Shadow of the River, was just one of the rivers the showboats went down to tie up and present their shows. The showboats sometimes started out on the Kanawha River in West Virginia in early spring and ended up down the Mississippi on rivers in Louisiana in late fall.
W – Water – Jacci has lived almost her entire life with river water continually flowing beneath her. Her roots don't go down into the land but are tendrils floating through the water as she finds her happiness on a showboat. But will that river water also be the end of her dreams?
O – Organ/ Calliope – The calliope was one of the things I had fun researching about the showboats. The calliope is sometimes called a steam piano, but I think it sounds more like an organ than a piano. (Plus, I did need another 'o' word.) Calliopes consisted of graduated steam whistles with valves pitched to make a particular note. The most common ones had twenty whistles, but an accomplished calliope player could make music with those notes. They did sometimes have to wear asbestos gloves while playing to protect their hands from the steam. The music was loud and raucous and would carry out into the country for miles. Marelda, the mother in the family on my story showboat, started playing the calliope before they reached the landings to let people know they were on the way with a show that night. It took talent to coax recognizable tunes from a calliope, and those who could were celebrated on the river.
F –Father – Jacci never remembered actually living with her father, Kelly Reed. He was a riverboat gambler always on the hunt for the next big card game that would make his fortune. He popped in and out of her life with no warning. He loved her. She was sure he did, but at the same time, he had a way of brushing away her every questions about the past and her mother.
T – Tildy – Aunt Tildy was the cook on the Kingston Floating Palace. She made the best fried doughnuts on the river and the Kingstons said she could pray a thunderstorm off the river when weather threatened their show times. Jacci needed plenty of her prayers.
H – Home Sweet Home – No calliope player dared play the taboo song, "Home Sweet Home." River superstition said that if a showboat calliope played that song, the boat would be resting on the river bottom before the next sunset.
E – Excitement – When the sound of a showboat's calliope drifted from the river out to the townsfolk and country people along the river, excitement reigned. Farmers finished up their work. Women began looking for a few coins as they put on their best bonnets. Men, women and children ran to the docks to welcome the showboats. Fun was coming their way. On board, the excitement spilled over into the cast as they put on their costumes and got ready to present their show.
R – Red – In the Shadow of the River has the most beautiful cover featuring my character, Jacci, peeking out through red velvet stage curtains to see the people waiting for the show. On one of those nights, the audience held both answers and danger for her.
I – Imagine – Actors invite audiences to imagine with them as they perform their plays. Writers do the same when they invite readers into a story. In this story, Jacci has no idea what to imagine about her past or what to hope and imagine for her future.
V- Valor – The heroines Jacci plays in the drama on the showboat stage often show valor to defeat the odds against them. When danger threatens Jacci off state, she must find the same courageous valor to survive.
E – Ends – All is well that ends well. That's true for a dramatic play and true for life. But will Jacci and Gabe have that kind of ending?
R – Rescue – Whenever Jacci needed a friend, whenever she needed encouragement, and especially when she needed someone to rescue her, Gabe was there for her. He knew they could run any river together, but could he convince her to run those rivers with him?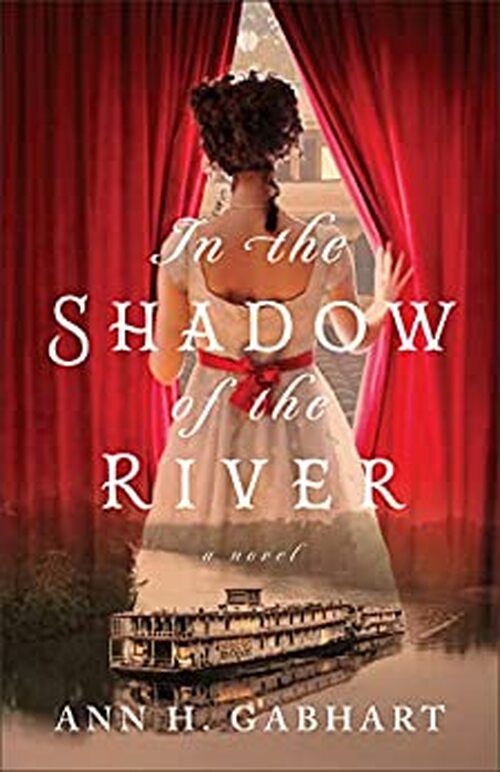 If all the world's a stage, Jacci will play her part.
She only hopes her story does not turn out to be a tragedy.
In 1881, Jacci Reed is only five years old when a man attempts to kidnap her from the steamboat her mother, Irena, works on. Badly wounded during the confrontation, Irena takes Jacci aboard the Kingston Floating Palace, a showboat tied up beside them. There, Jacci's actor grandfather tends to her mother and Jacci gets a first taste of the life she will come to lead.
Fifteen years later, Jacci is an actress aboard the Kingston Floating Palace, and largely contented with her adopted family of actors, singers, and dancers. Especially Gabe, who has always supported her, and the gruff grandfather she has come to know and love. Jacci's mother has been gone for years, but the memory of the altercation that ultimately took her life--and the cryptic things Jacci has overheard about her past--is always there, lurking in the back of her mind.
When someone on the showboat tries to kill Jacci, it's clear her questions demand answers. But secrets have a way of staying in the shadows, and the answers she craves will not come easily. Gabe only hopes they come in time for him and Jacci to have a future together.
Mystery Historical [Revell, On Sale: May 9, 2023, Paperback / e-Book, ISBN: 9780800741723 / ]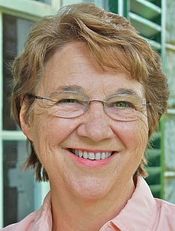 Ann H. Gabhart started writing when she was ten and has been writing ever since. Her first published writings were personal experience pieces, youth stories, and poems in church periodicals such as HomeLife. Her first novel, a historical romance about the settling of Kentucky, was published by Warner Books in 1978. Since then, she's published numerous books for both adults and young adults. Ann lives on a farm in Kentucky not far from where she was born.
1 comment posted.